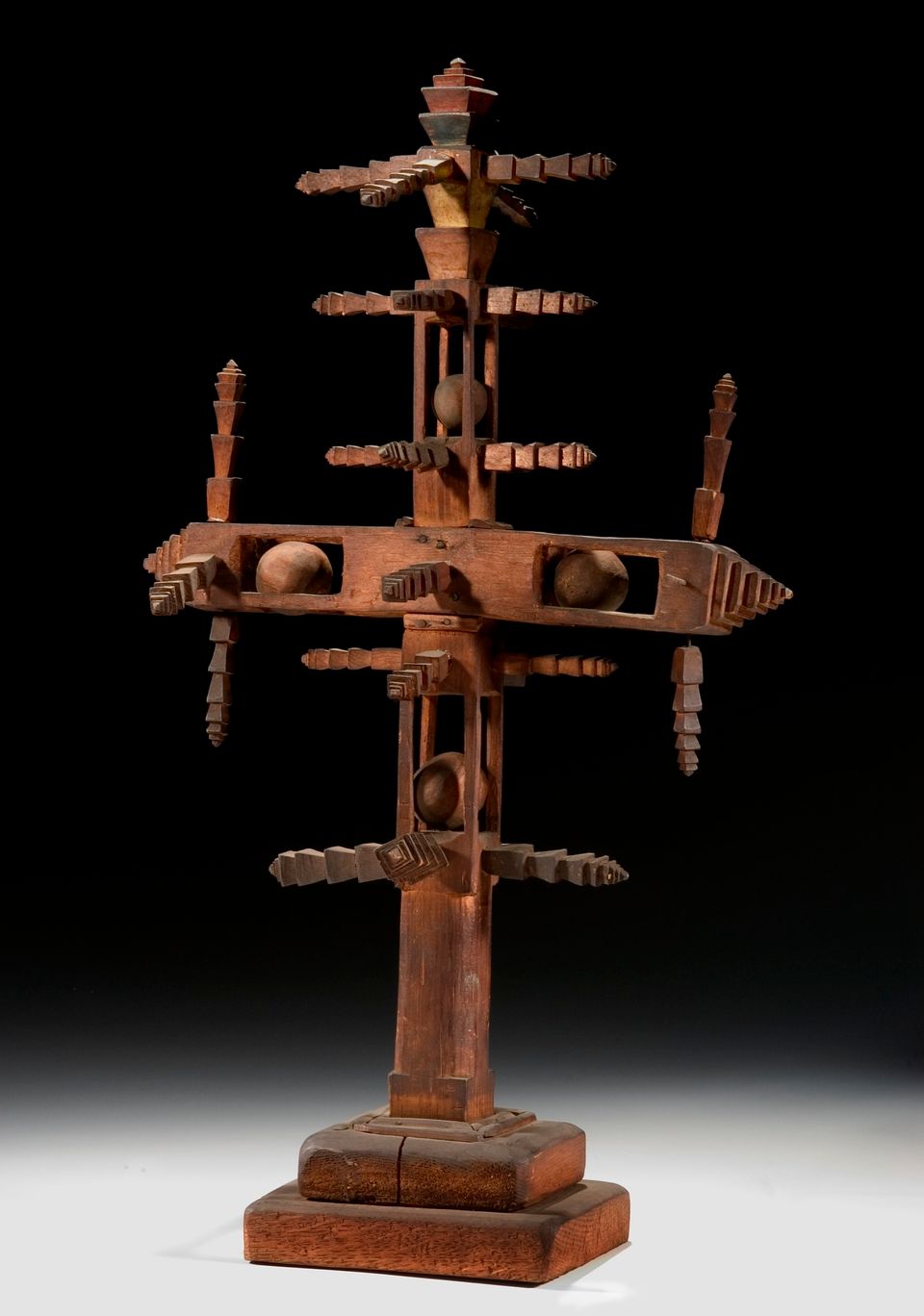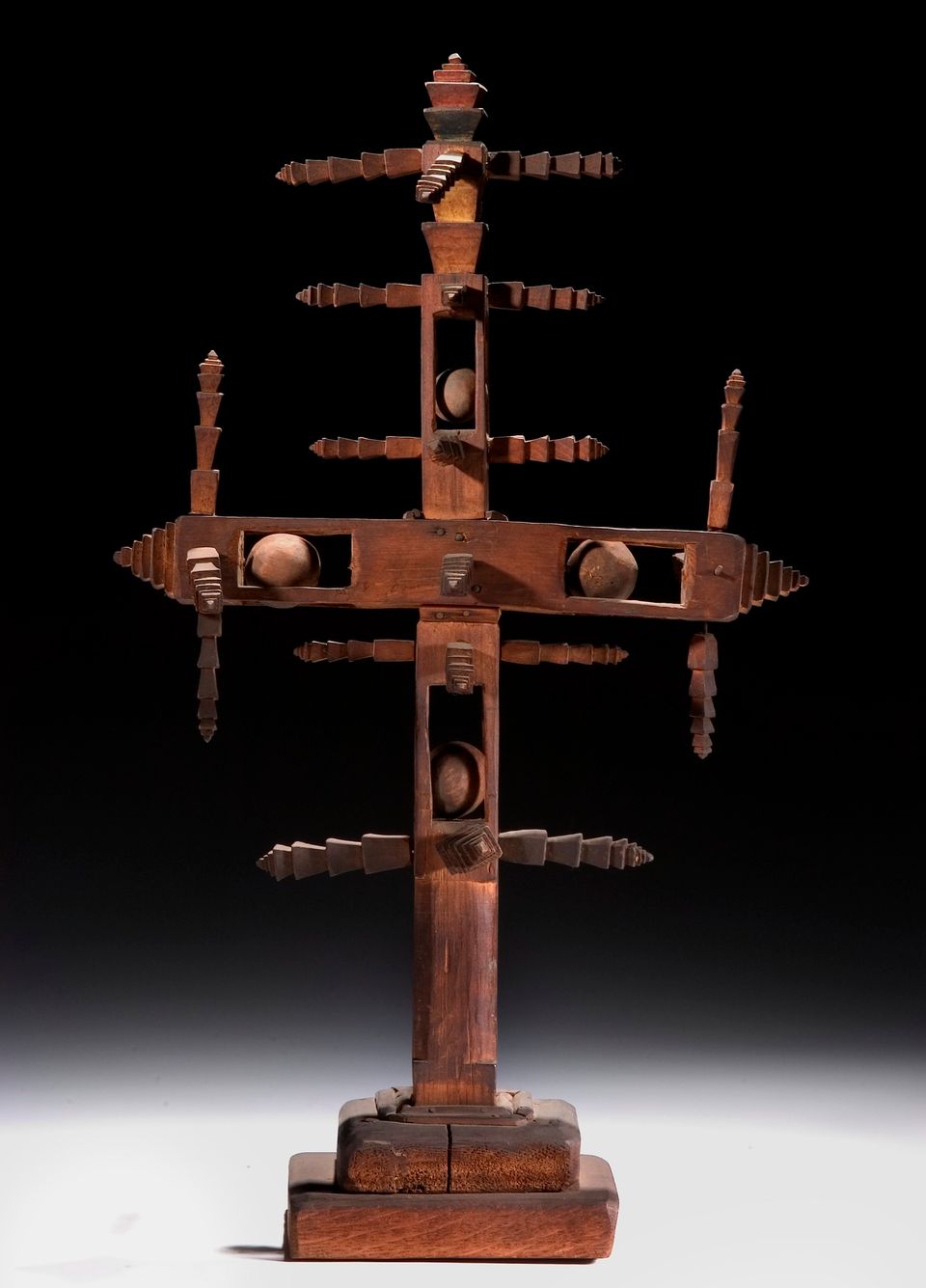 Copied
Unidentified,
Cruciform Whimsy
, carved wood, Smithsonian American Art Museum, Gift of Herbert Waide Hemphill, Jr., 1998.84.51
Title

Cruciform Whimsy

Location

Credit Line

Gift of Herbert Waide Hemphill, Jr.

Mediums Description

carved wood

Classifications

Object Number

1998.84.51
"Tramp" art was created from old cigar boxes by tradesmen at the turn of the twentieth century. Craftsmen chip-carved the edges of pieces of wood and layered them together to create furniture, sculptures, and religious objects. The Crown of Thorns Construction (see 1998.84.52) is named because of the interlocking construction technique, which was supposed to represent Jesus's crown when he was crucified (Helaine Fendelman, Tramp Art, 1975). These objects were not made by vagrants, but by traveling printers, carpenters, and cigar makers who "tramped" from city to city advertising their skills (Lynda Hartigan, Made with Passion, 1990).