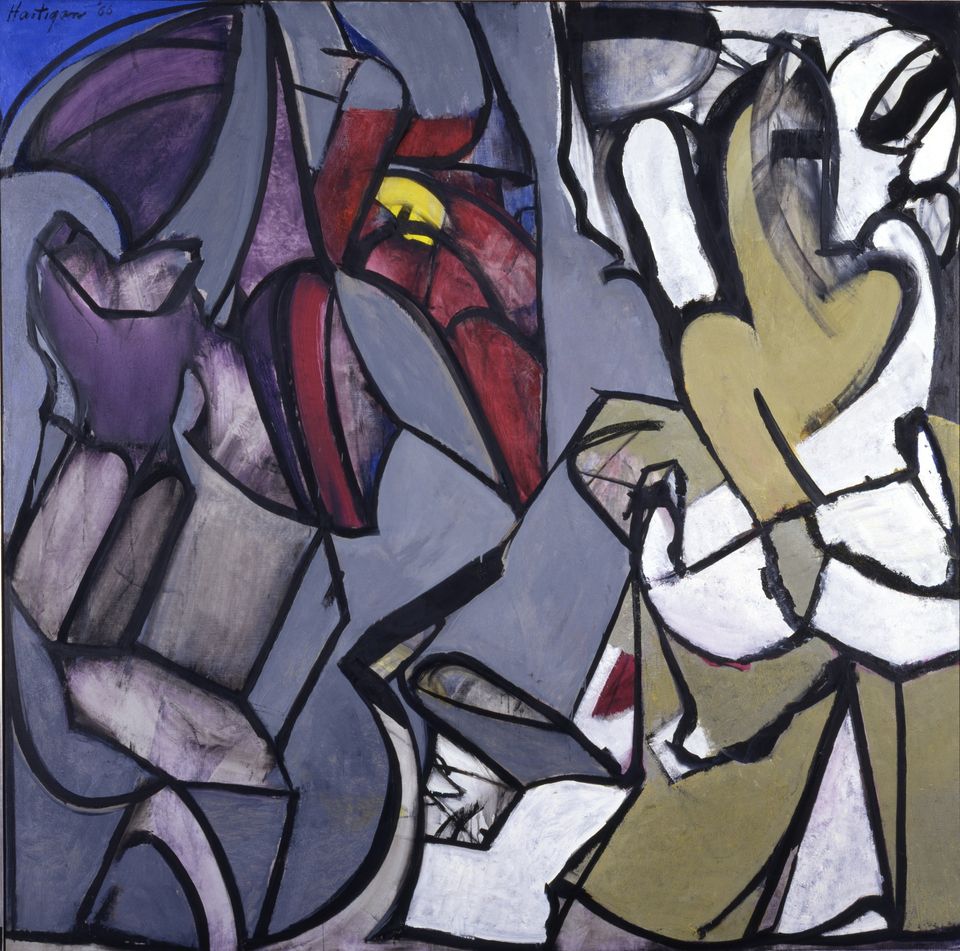 Copied
Grace Hartigan,
Frank O'Hara, 1926-1966
, 1966, oil on linen,
80
1
⁄
8
x
80
in. (
203
.
4
x
203
.
2
cm), Smithsonian American Art Museum, Gift of Grace Hartigan, 1967.129
Title

Frank O'Hara,

1926

 – 

1966

Artist

Location

Dimensions

80

1

⁄

8

x

80

in. (

203

.

4

x

203

.

2

cm)

Credit Line

Gift of Grace Hartigan

Mediums

Mediums Description

oil on linen

Classifications

Keywords

Portrait male — O'hara, Frank

Object Number

1967.129
Frank O'Hara and Grace Hartigan were close friends in New York's postwar art scene. She was a young painter finding her way among the giants of abstract expressionism, and O'Hara was a poet, critic, and later a curator at the Museum of Modern Art. Like O'Hara, Hartigan looked for everything that was "vulgar and vital" in American culture to fuel her abstract paintings. In the early 1960s, however, the two parted ways over Hartigan's decision to include recognizable figures and symbols in her work. This was considered an act of betrayal in their avant-garde crowd, and the two were estranged for several years.
Hartigan and O'Hara had recently reconciled when the poet was killed in a beach accident, and Hartigan painted this work as a memorial to him. The hot and cold colors and slashing black lines capture the tangled emotions of their friendship and the tensions of the creative world they shared. O'Hara may have believed that painting should be purely abstract, but Hartigan had the last word. She included a figure of the poet, striding through the thicket of strokes on the canvas.
Exhibition Label, Smithsonian American Art Museum, 2006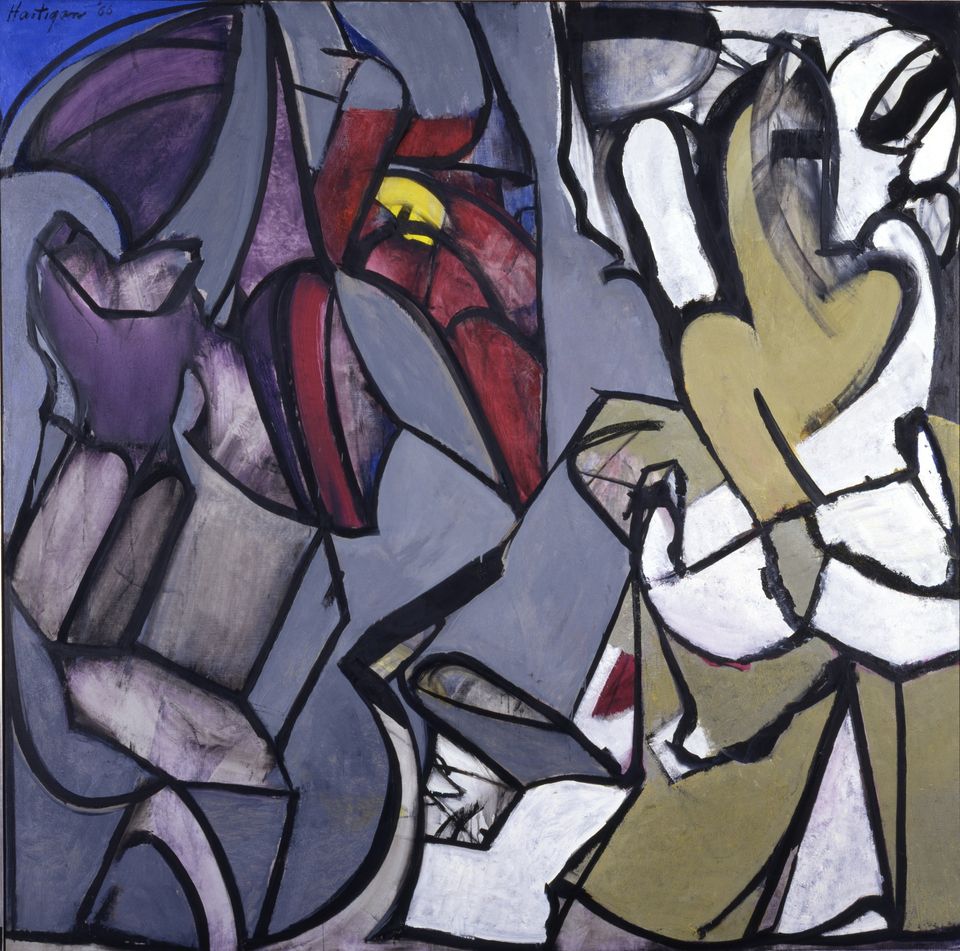 October 1, 2021
–
May 18, 2025
Artist to Artist features paired artworks, each representing two figures whose trajectories intersected at a creatively crucial moment, whether as student and teacher, professional allies, or friends.