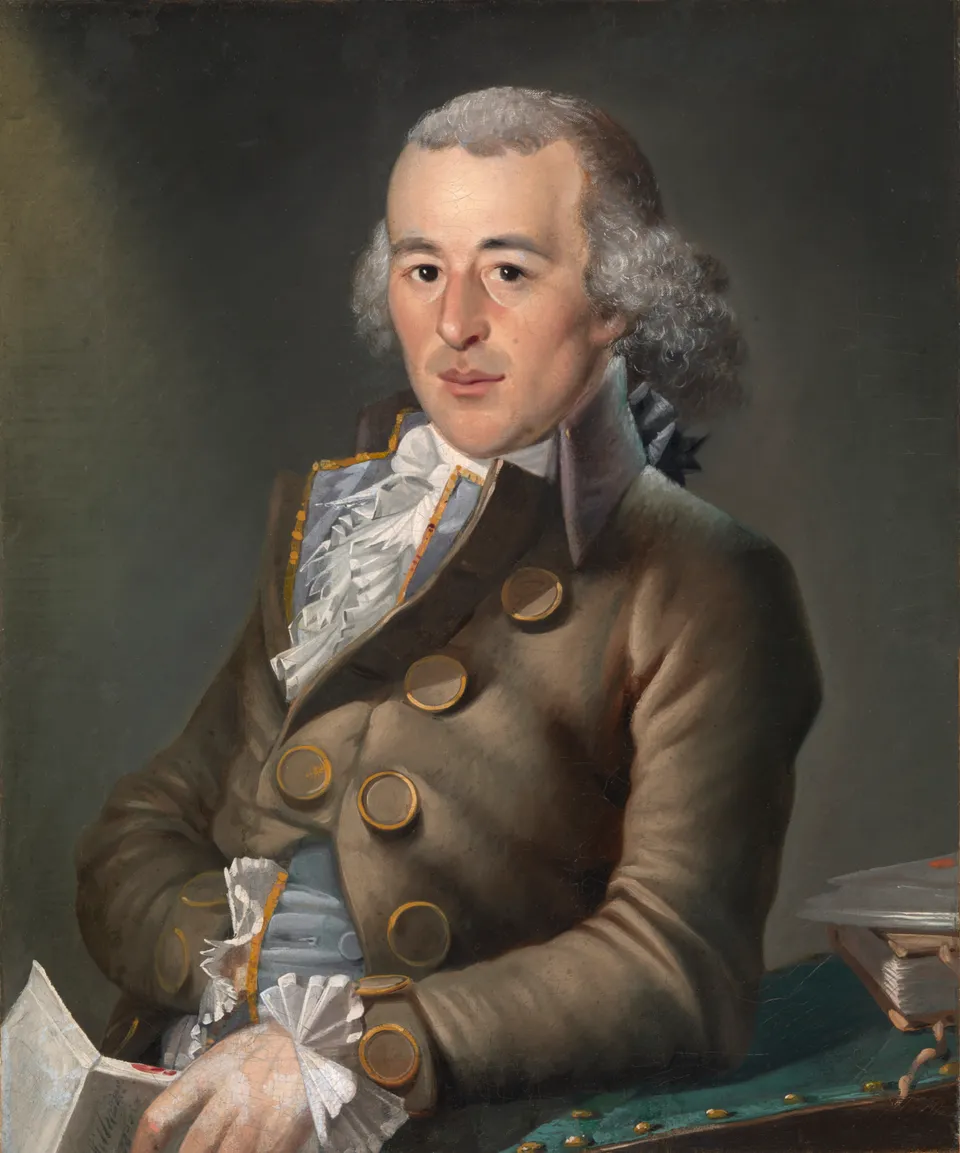 Copied
Christian Gullager,
Jeremiah Williams
, ca. 1789-1790, oil on canvas, Smithsonian American Art Museum, Museum purchase, 1977.101.1
Title

Jeremiah Williams

Artist

Location

Dimensions

29

5

⁄

8

x

24

3

⁄

4

in. (

75

.

4

x

62

.

9

cm)

Credit Line

Museum purchase

Mediums

Mediums Description

oil on canvas

Classifications

Keywords

Portrait male — Williams, Jeremiah — waist length

Object Number

1977.101.1
Jeremiah Williams was a merchant from Roxbury, Massachusetts, who dealt in "a general assortment of West-India Goods," according to the 1789 Massachusetts Centinel. In 1787 he married Matilda Davis, whose father, Caleb Davis, was a significant figure in Boston society. Williams's obituary mentioned his wealthy father-in-law, suggesting that the union with Matilda elevated his own status in society (Sadik, Christian Gullager: Portrait Painter to Federal America, 1976). Christian Gullager painted the young merchant wearing handsome clothing and a stern, imposing expression. The papers in the sitter's hand and books on the table behind were often incorporated into colonial paintings to emphasize the sitter's education and refinement. Williams's portrait projects a social standing that men of his class aspired to, even if they had not yet achieved it.