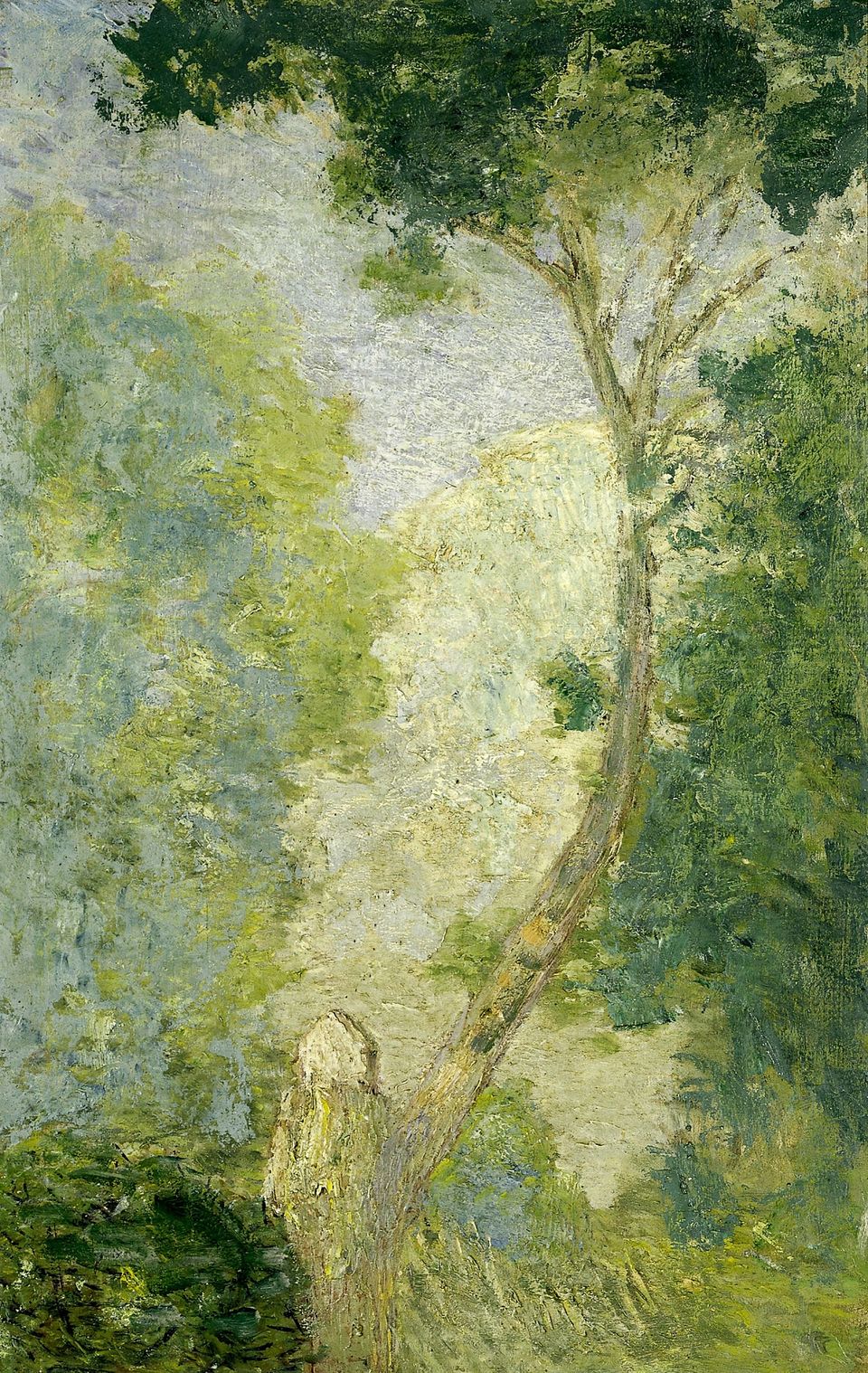 Copied
J. Alden Weir,
(Landscape)
, after 1900, oil on wood, Smithsonian American Art Museum, Gift of Mahonri Sharp Young, 1978.110
Title

(Landscape)

Artist

Location

Dimensions

23

7

⁄

8

x

15

7

⁄

8

in. (

60

.

7

x

40

.

4

cm.)

Credit Line

Gift of Mahonri Sharp Young

Mediums

Mediums Description

oil on wood

Classifications

Keywords

Landscape — season — summer
Landscape — tree

Object Number

1978.110
Julian Alden Weir was a nature lover whose Branchville, Connecticut, farm was a retreat from the pressures of New York City. His younger brother had advised him to "hang onto this place, old boy . . . keep it trim and untrammeled, and you will find a haven of refuge." Weir began painting landscapes around the property after his beloved wife, Anna, died. This spindly poplar with its elegantly bending trunk might be one of those that he and Anna had planted together and that he closely identified with her. (Cummings, "Home Is the Starting Place: J. Alden Weir and the Spirit of Place," J. Alden Weir: A Place of His Own, 1991). Perhaps the ghostly figure in the foreground is meant to suggest his wife's spirit dwelling under the trees.