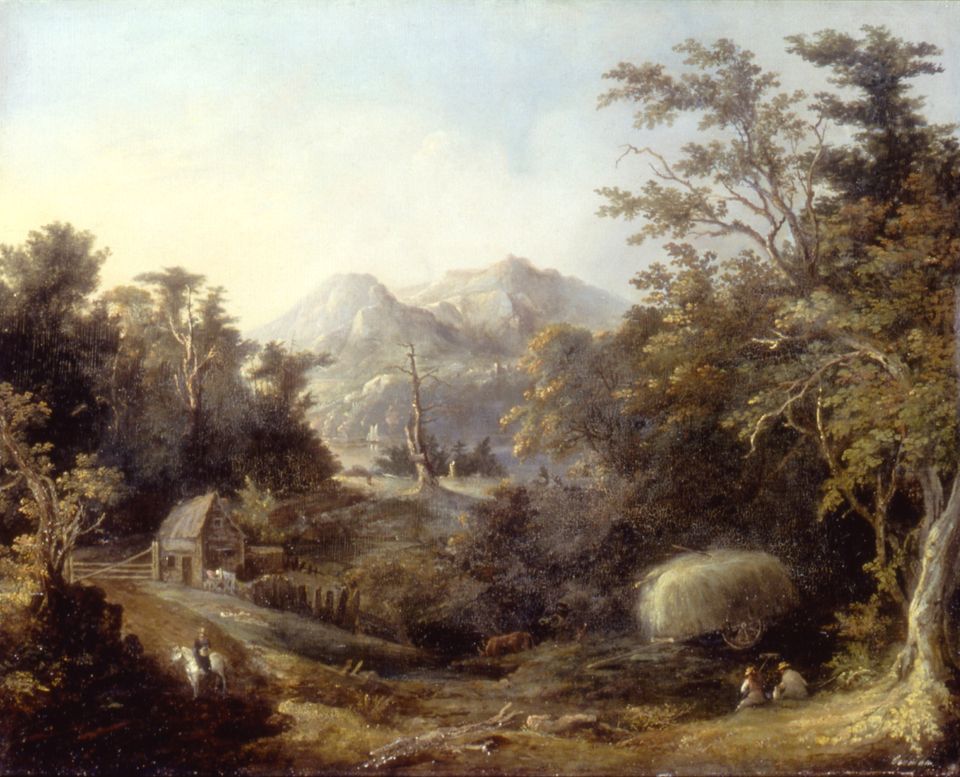 Copied
Charles Codman,
Landscape with Farm and Mountains
, 1832, oil on wood, Smithsonian American Art Museum, Museum purchase, 1973.157
Title

Landscape with Farm and Mountains

Artist

Location

Dimensions

21

x

26

in. (

53

.

3

x

66

.

0

cm.)

Credit Line

Museum purchase

Mediums

Mediums Description

oil on wood

Classifications

Keywords

Landscape — mountain
Landscape — farm
Figure group

Object Number

1973.157
Charles Codman was one of the first professional artists to paint the landscape of Maine, although he often combined elements from his imagination with on-the-spot sketches. The country's natural landscape fascinated Americans of the 1830s, who wanted to enjoy its untamed quality even as their settlements encroached on the wilderness. Codman emphasized this contradiction by showing a hay cart, figures, and a small shack against a dramatic view of the mountains. This intimate, domestic scene of people going about their everyday lives contrasts with the vast expanse of uninhabited wilderness behind them.