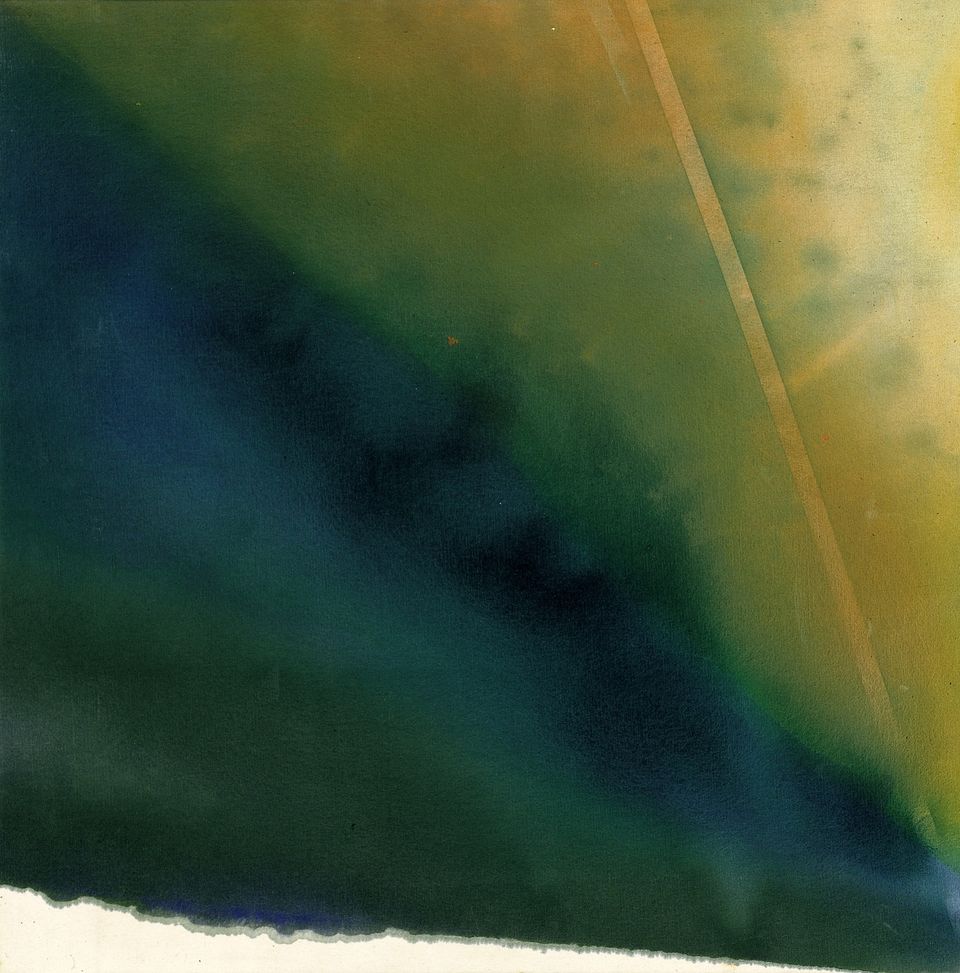 Copied
Sam Gilliam,
Light Fan
, 1966, acrylic on canvas, Smithsonian American Art Museum, Gift of the Woodward Foundation, 1977.48.2
Title

Light Fan

Artist

Dimensions

36

1

⁄

4

x

36

in. (

92

.

1

x

91

.

4

cm)

Credit Line

Gift of the Woodward Foundation

Mediums

Mediums Description

acrylic on canvas

Classifications

Object Number

1977.48.2
Light Fan
has the feel of an image seen from space – a sunrise observed from an orbiting capsule through a window struck by a ray of light or the blue and green depths of an ocean giving way to sunwarmed shallows. The effect is diaphanous; color has bled in irregular pools as the tidal pull of capillary action moved wet pigment around a field of color on a finely woven fabric. Edges freely shift in a way that is both accidental and controlled.


African American Art: Harlem Renaissance, Civil Rights Era, and Beyond, 2012
Luce Center Label
Sam Gilliam was one of the youngest members of the Washington Color School during the 1960s and '70s. In Light Fan he poured vibrant washes of yellow, green, and blue paint over raw canvas to emphasize color instead of form, and appears to have folded the painting as it was drying to create the diagonal line that runs from corner to corner. The plain canvas at the edge of the image captures the movement of the paint as it spread over and soaked into the unprimed fabric.
Luce Object Quote
"I think being creative means you are both curious and serious about your relationship to your work. It means you are eager to develop the next step even if it has to be invented." The artist, quoted in
Sam Gilliam: Of Fireflies and Ferris Wheels: Monastery Parallel
, Art Museum Kloster Unser Lieben Frauen, 1996-97