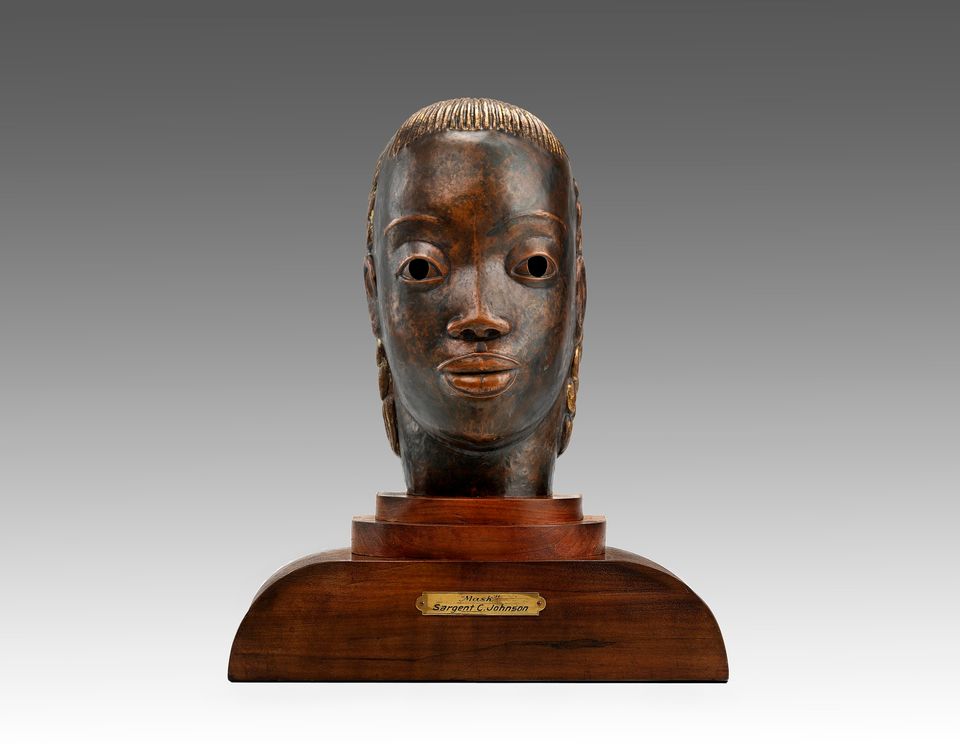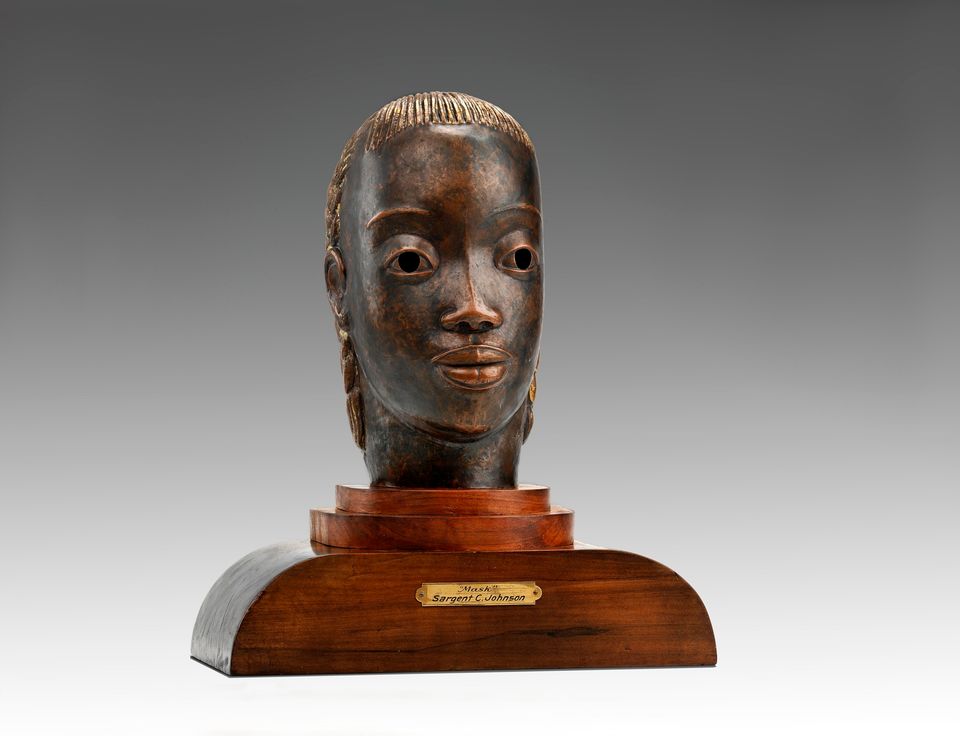 Copied
Sargent Johnson,
Mask
, ca. 1930-1935, copper on wood base, Smithsonian American Art Museum, Gift of International Business Machines Corporation, 1966.27.4
Title

Mask

Artist

Location

Dimensions

15

1

⁄

2

x

13

1

⁄

2

x

6

in. (

39

.

4

x

34

.

3

x

15

.

3

cm.)

Credit Line

Gift of International Business Machines Corporation

Mediums Description

copper on wood base

Classifications

Keywords

African-American
Figure female — head
African American

Object Number

1966.27.4
Johnson learned to work copper sheet metal in the 1920s as an assistant in the studio of the sculptor Beniamino Bufano, one of his instructors at the California School of the Fine Arts in San Francisco. The stylized oval of the face, generous lips, and wide nose reflect Johnson's aim to show the "pure American Negro." He said he wanted to depict the "natural beauty and dignity in that characteristic lip, that characteristic hair, bearing and manner." With Mask, Johnson situated the image of the black face within a dialogue about race taking place among Alain Locke, W.E.B. Du Bois, and Langston Hughes and other poets and intellectuals of the Harlem Renaissance.
African American Art: Harlem Renaissance, Civil Rights Era, and Beyond, 2012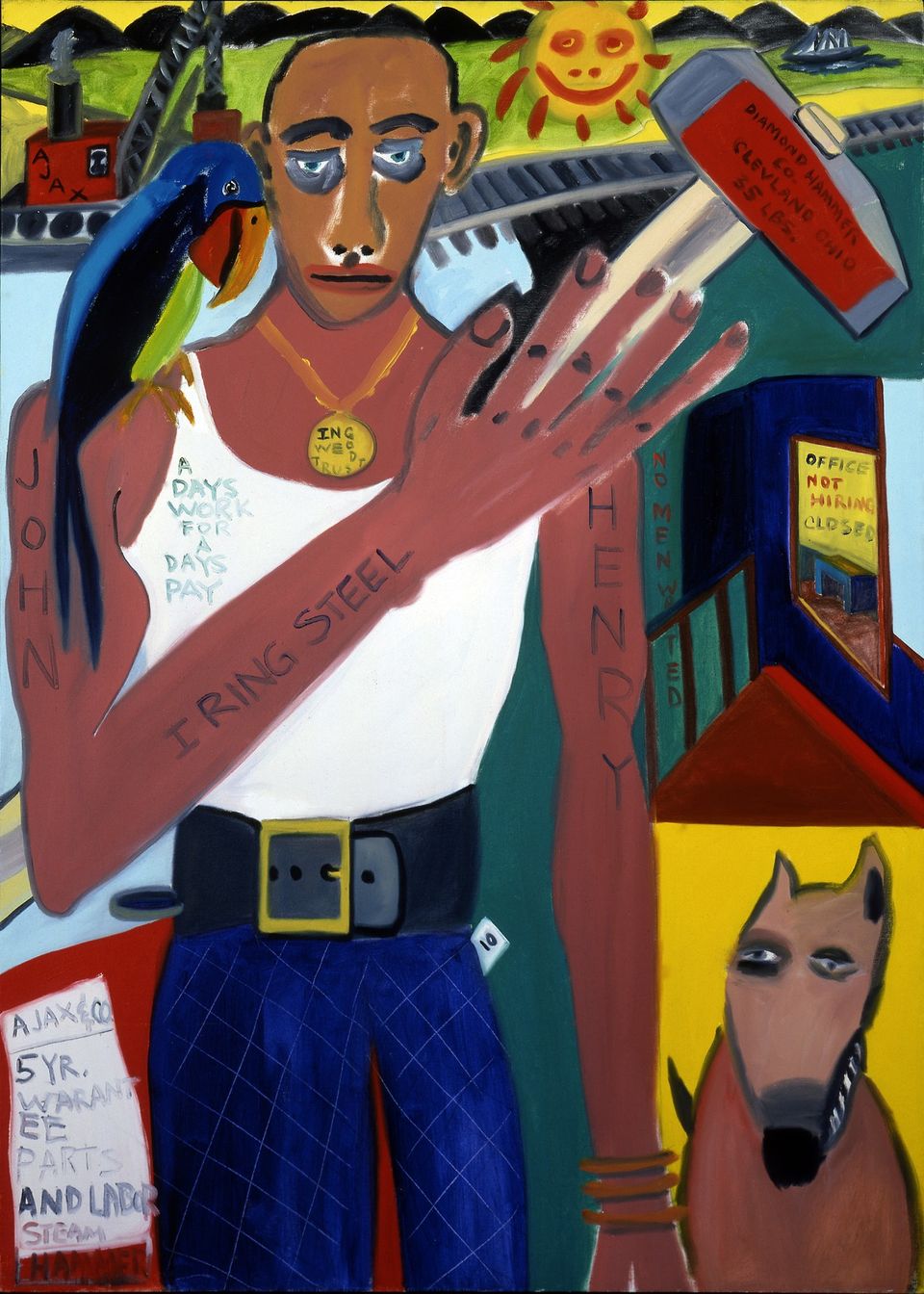 January 18, 2019
–
January 18, 2019
The Smithsonian American Art Museum is home to one of the most significant collections of African American art in the world. Highlights from this collection are traveling to several cities across the United States in the exhibition African American Art in the 20th Century.