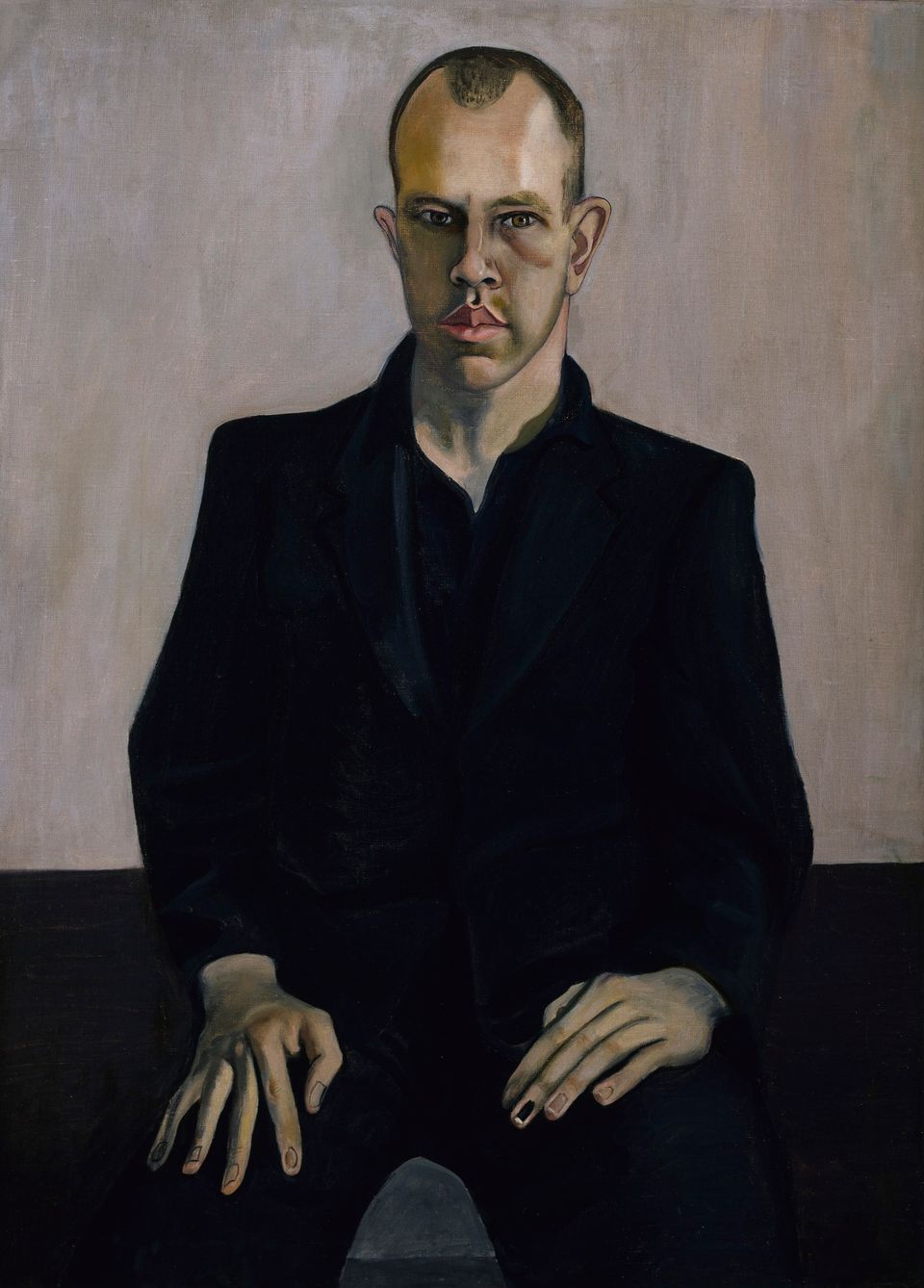 Copied
Alice Neel,
Max White
, 1935, oil on linen, Smithsonian American Art Museum, Museum purchase, 1989.14, © 1970, HARTLEY S. NEEL
Title

Max White

Artist

Dimensions

36

x

26

in. (

91

.

4

x

66

.

0

cm.)

Copyright

© 1970, HARTLEY S. NEEL

Credit Line

Museum purchase

Mediums

Mediums Description

oil on linen

Classifications

Keywords

Portrait male — White, Max — knee length

Object Number

1989.14
Charles William White was part of Alice Neel's artistic circle in Greenwich Village in the 1930s. Working under the pseudonym of Max White, he wrote novels that were inspired by artists' lives, both imaginary and factual. Reclusive and seen as a revolutionary, in 1946 he penned In the Blazing Light, a novel about the tumultuous life and loves of the eighteenth-century Spanish painter Francisco Goya. In this painting, White's large head, direct gaze, and elongated fingers imply an authoritative tone. Neel once said that he resembled an ancient sculpture from the Olmec people in south-central Mexico, whose depictions of figures are characterized by their flat faces and large foreheads adorned with tribal headdress. Neel painted another portrait of White, which she commonly did with her friends, in the 1960s "when his body was ravaged by arthritis." (Patricia Hills, Alice Neel, 1983)
Luce Object Quote
"In a half hour they're bound to take their most characteristic pose. This involves all their character and social standing—what the world has done to them and their retaliation—and I put them in that." The artist, describing her portrait sitters, quoted in "Alice Neel and the Human Comedy,"
ARTnews,
October 1984