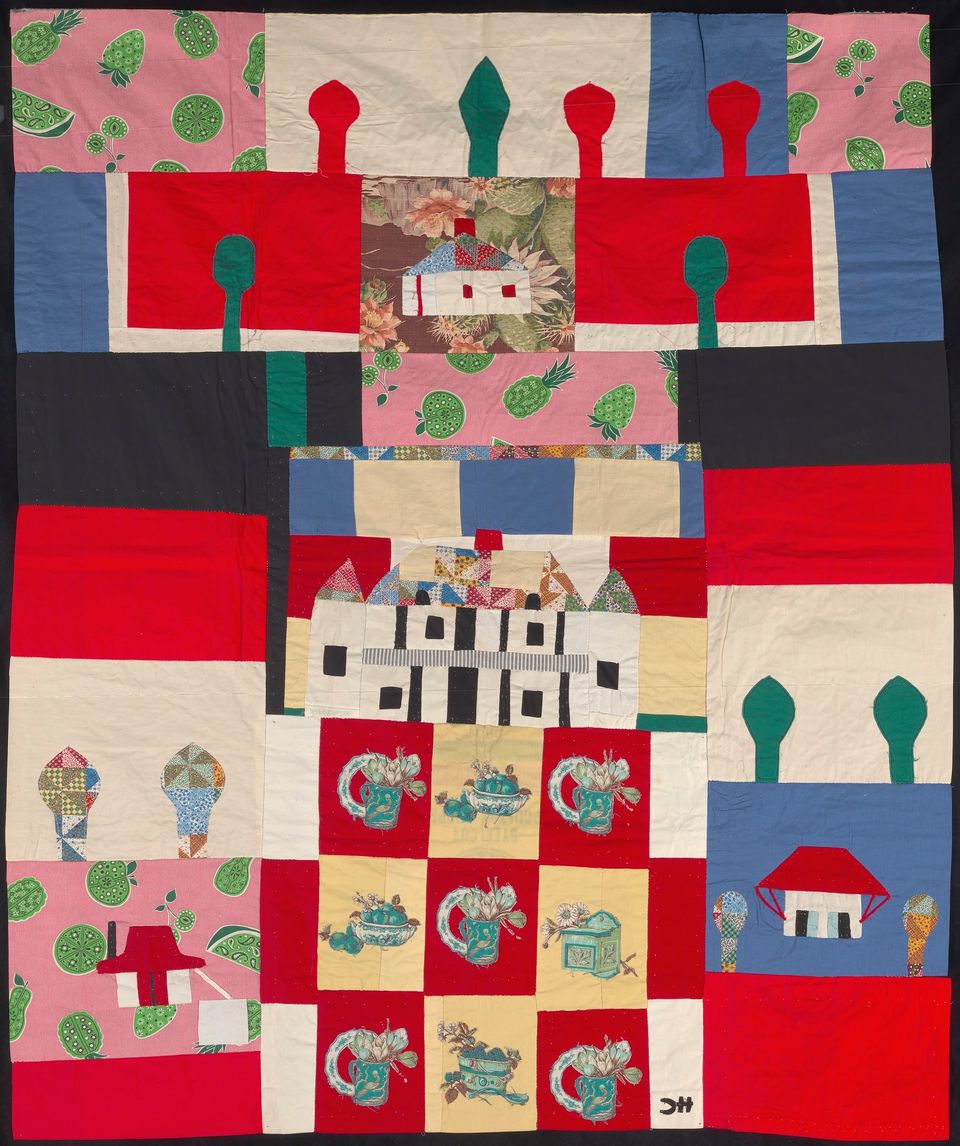 Copied
Clementine Hunter,
Melrose Quilt
, ca. 1960, fabric,
73
x
60
in. (
185
.
4
x
152
.
4
cm), Smithsonian American Art Museum, Museum purchase through the Barbara Coffey Quilt Endowment, 2014.5
Title

Melrose Quilt

Artist

Location

Dimensions

73

x

60

in. (

185

.

4

x

152

.

4

cm)

Credit Line

Museum purchase through the Barbara Coffey Quilt Endowment

Mediums Description

fabric

Classifications

Highlights

Keywords

Architecture Exterior — domestic — house

Object Number

2014.5
Clementine Hunter was born on a Louisiana plantation where her grandparents had been slaves. When she was twelve, her family moved to Melrose Plantation in Natchitoches Parish to work as sharecroppers. Clementine worked as a field hand, cook, and housekeeper. The Henry family bought Melrose in 1884; they restored architectural structures on the property and moved historic log cabins from the area onto the property. When John Hampton Henry died, his wife Cammie made Melrose a retreat for visiting artists. Hunter's exposure to artists and some leftover paints led her to own artistry. She painted quotidian stories she felt historians overlooked—primarily the activities of the black workers. She also made pictorial quilts. This one depicts several notable buildings at Melrose, including the Big House, Yucca House, and African House, in which Hunter painted a now-historic mural of plantation life in 1955.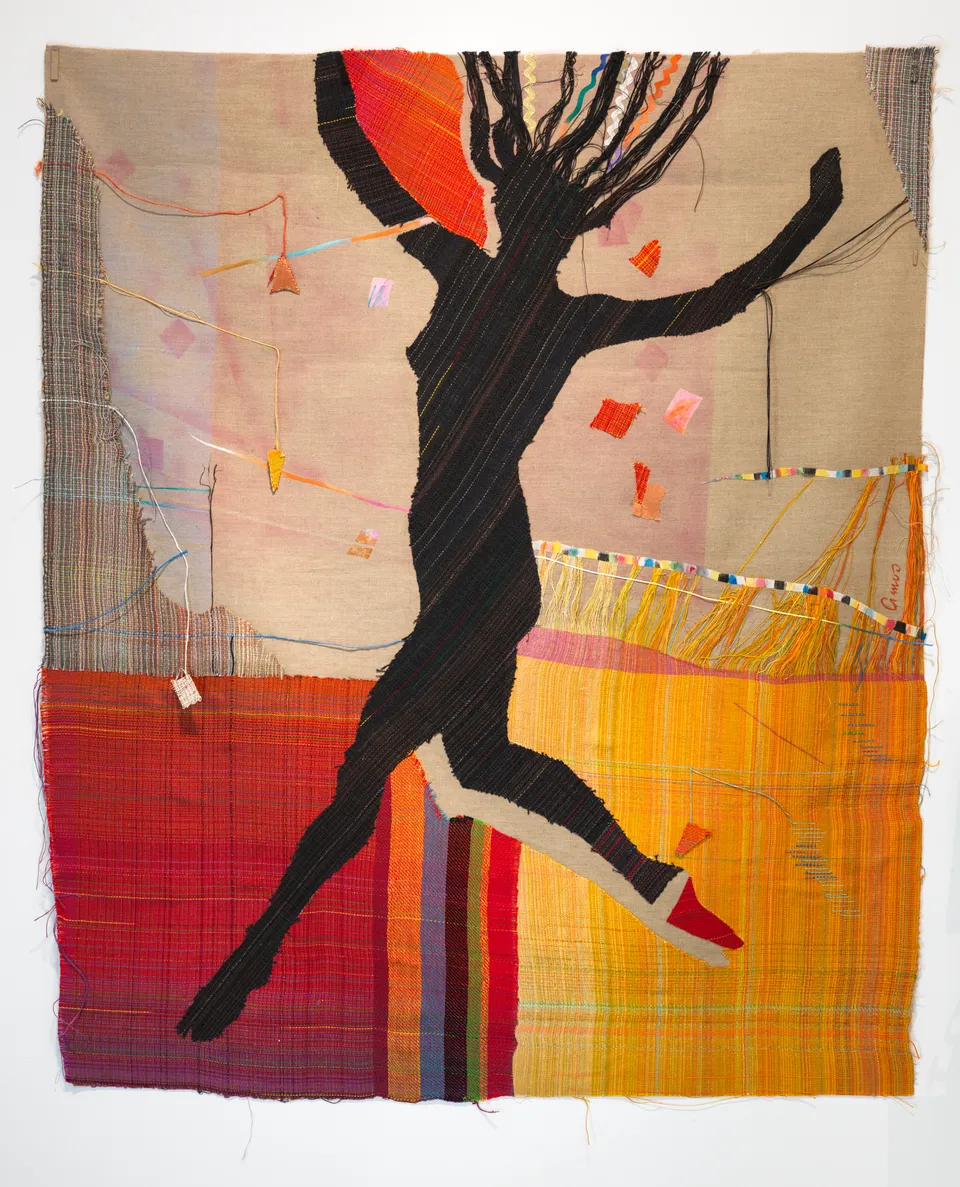 May 31, 2024
–
January 5, 2025
The artists in Subversive, Skilled, Sublime: Fiber Art by Women mastered and subverted the everyday materials of cotton, felt, and wool to create deeply personal artworks. This exhibition presents an alternative history of twentieth-century American art by showcasing the work of artists such as Emma Amos, Sheila Hicks, and Faith Ringgold, who, stitch by stitch, utilized fiber materials to express their personal stories and create resonant and intricate artworks.