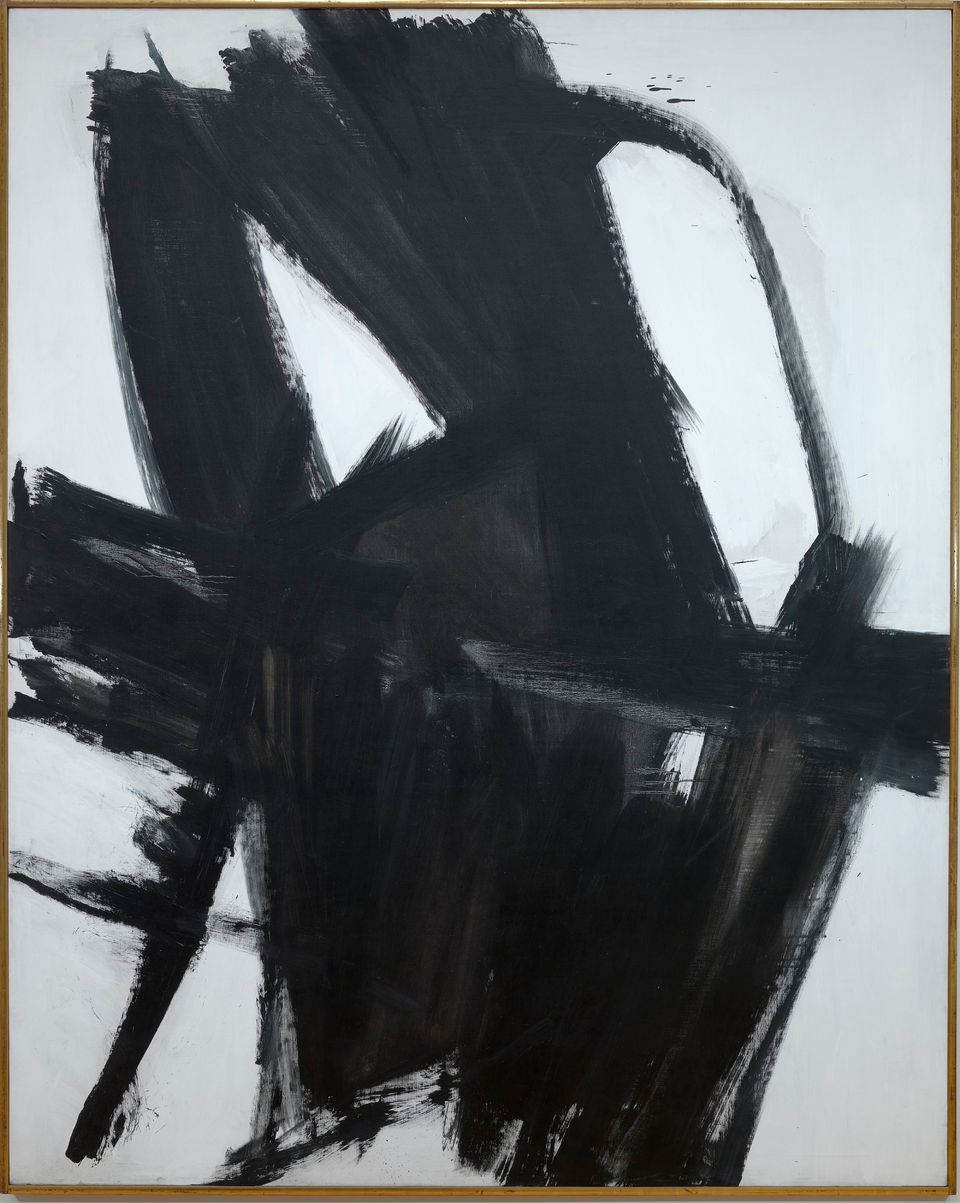 Copied
Franz Kline,
Merce C
, 1961, oil on canvas,
93
x
74
5
⁄
8
in. (
236
.
2
x
189
.
4
cm.), Smithsonian American Art Museum, Gift of S.C. Johnson
&
Son, Inc., 1969.47.64
Title

Merce C

Artist

Dimensions

93

x

74

5

⁄

8

in. (

236

.

2

x

189

.

4

cm.)

Markings

center horizontal stretcher bar left in black marker: FRANZ KLINE/'61 stretcher bar verso center left in black marker: MERCE-C center horizontal stretcher bar center in black marker: SEE #2 BELOW center horizontal stretcher bar right in red crayon: III 2355 (underlined) left vvertical stretcher bar in blue crayon: 24966=16 center horizontal stretcher bar right in pencil: 2355

Credit Line

Gift of S.C. Johnson

&

Son, Inc.

Mediums

Mediums Description

oil on canvas

Classifications

Highlights

Keywords

Nonrepresentational
Abstract
Performing arts — dance
Portrait male — Cunningham, Merce

Object Number

1969.47.64
Merce C
is Franz Kline's tribute to the dancer-choreographer Merce Cunningham, with whom he taught at the experimental art school Black Mountain College in North Carolina in the 1950s. The strokes of dense black paint pushing their way through the white field suggest a pair of athletic dancers carving the space with their movements. Kline was a methodical painter who made preliminary sketches for his large canvases and contemplated each stroke of the brush. He worked and reworked edges and intersections, overpainting black on white and white on black to create dynamic structure. The spatters and drips of black paint reveal that
Merce C
was painted on the horizontal, resting on what is now the canvas's right edge. Kline probably arrived at the title only after he had turned the canvas around. He was in the habit of naming his paintings sometimes months after they were finished, and never tried to paint a preconceived idea. Kline once said that it was enough to experience the "pure excitement of... things happening" on the canvas.