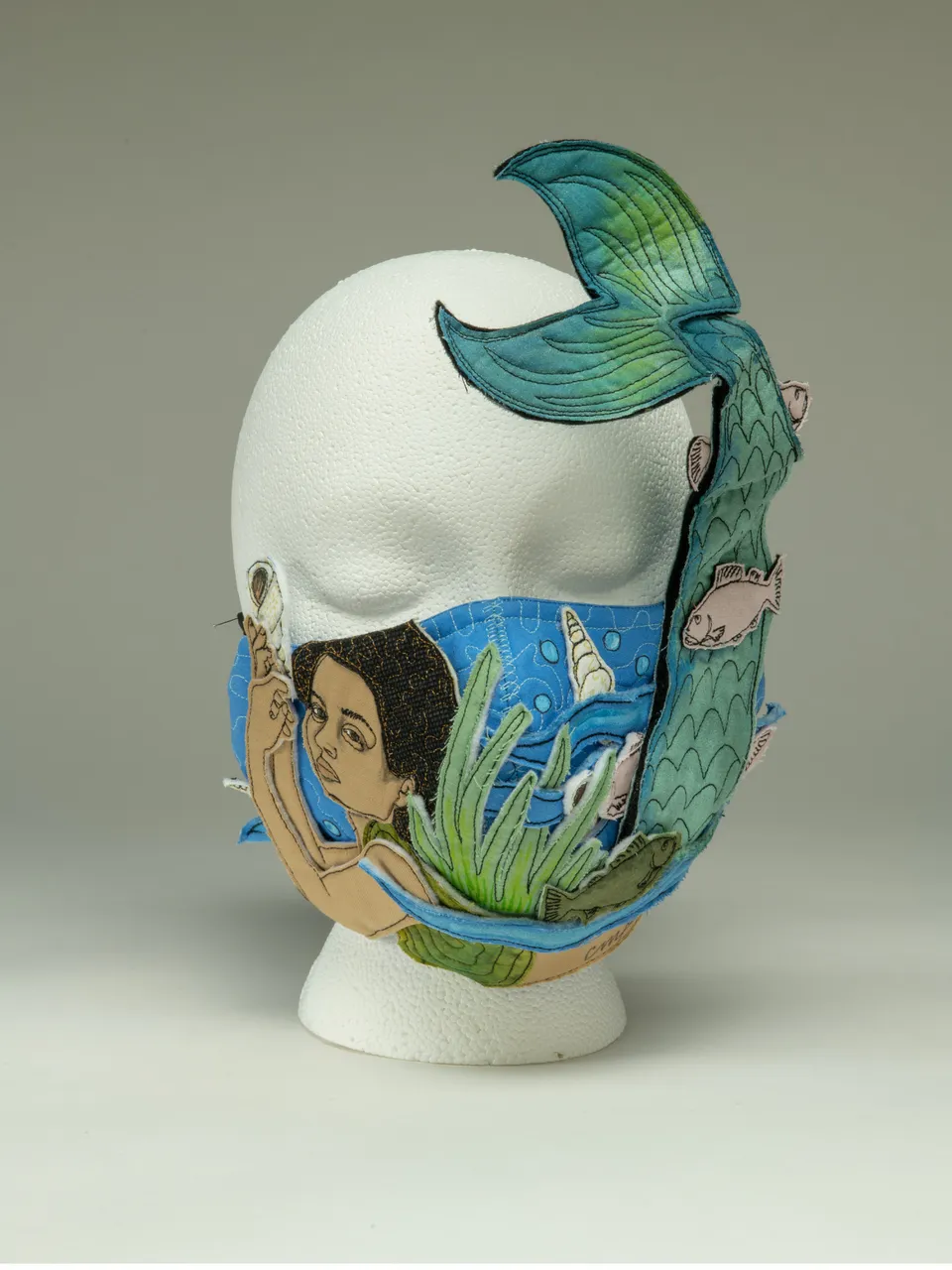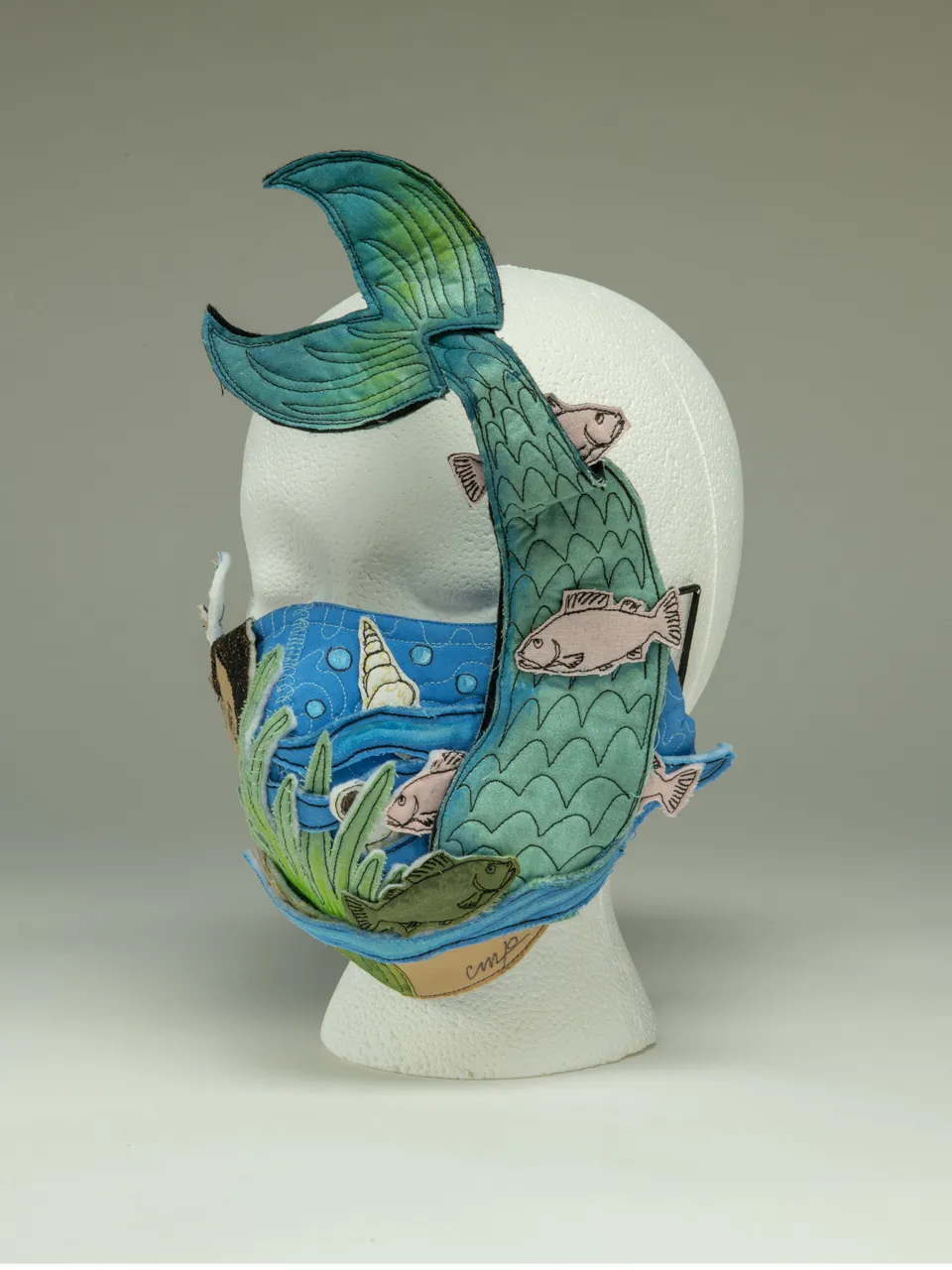 Copied
Carolyn Crump,
Mermaid
, 2020, cotton fabric and cotton thread, Smithsonian American Art Museum, Gift of Carolyn L. Mazloomi, 2021.64.2
Title

Mermaid

Artist

Location

Dimensions

overall:

10

in. ×

8

7

⁄

8

in. ×

3

1

⁄

2

in. (

25

.

4

×

22

.

5

×

8

.

9

cm)

Credit Line

Gift of Carolyn L. Mazloomi

Mediums

Mediums Description

cotton fabric and cotton thread

Object Number

2021.64.2
"I started making my art masks to chronicle this time in my life so people could know I gave my love, talent, and my time to my community, friends and family, anybody that needed my help. I tried do what I could." —Carolyn Crump
Carolyn Crump tells stories of African American life with her three-dimensional quilts. She is a fifth-generation quilter and member of the Women of Color Quilters Network. At the onset of COVID-19, Crump began making cloth masks for her community in Houston, Texas. After a few months, she began sewing more elaborate and nonfunctional masks, like a joyful vignette of a little girl reading under an apple tree. Following the murder of George Floyd in May 2020, she turned to themes of resilience and social justice, including a portrait of Floyd and protest signs affirming the message Black Lives Matter.
This Present Moment: Crafting a Better World, 2022