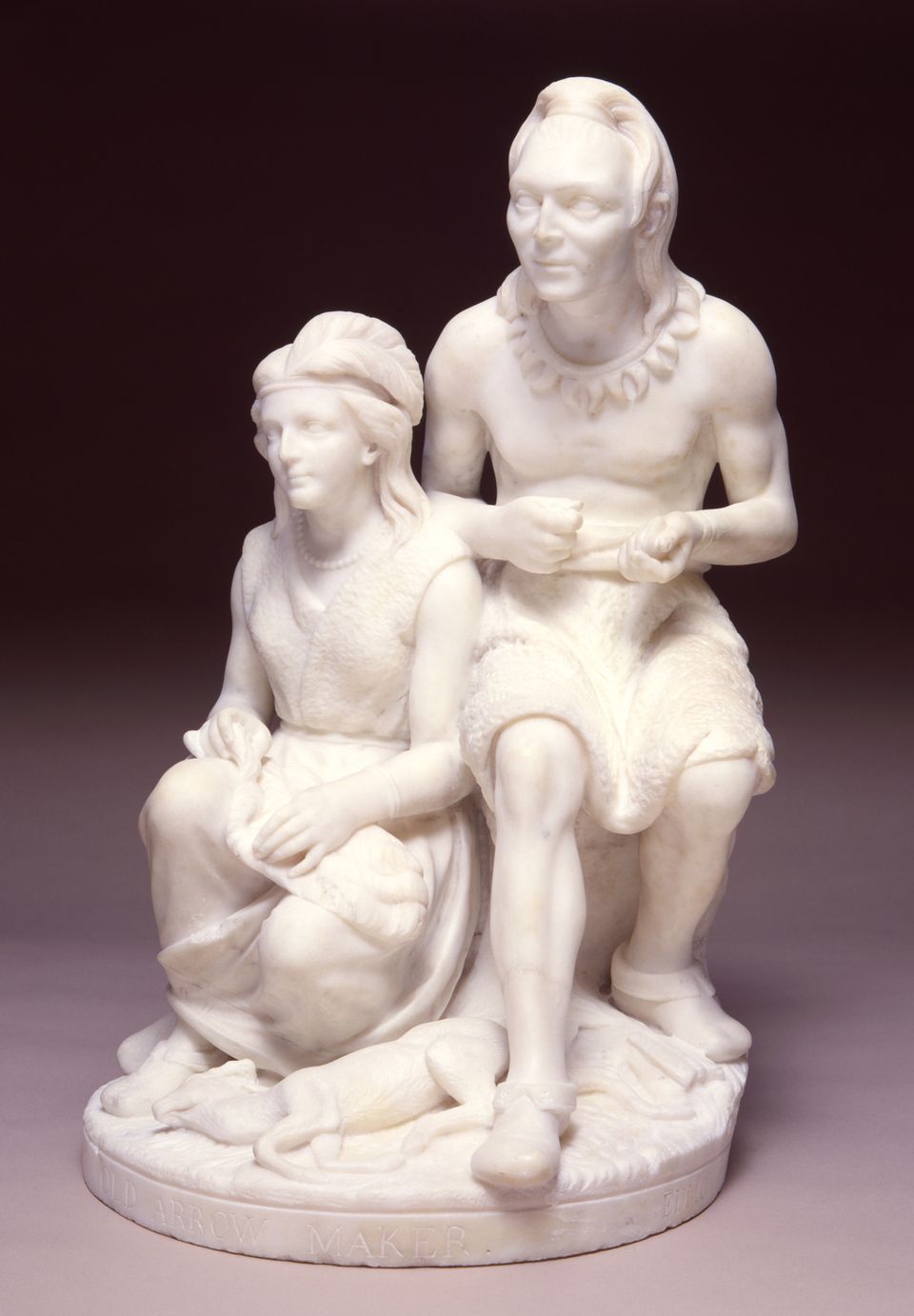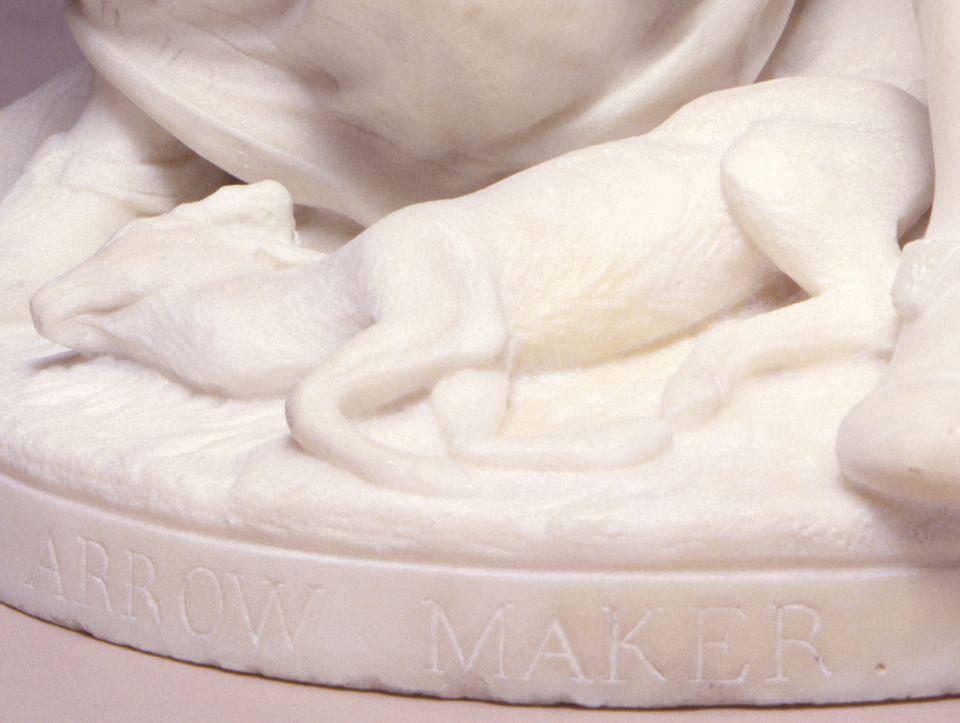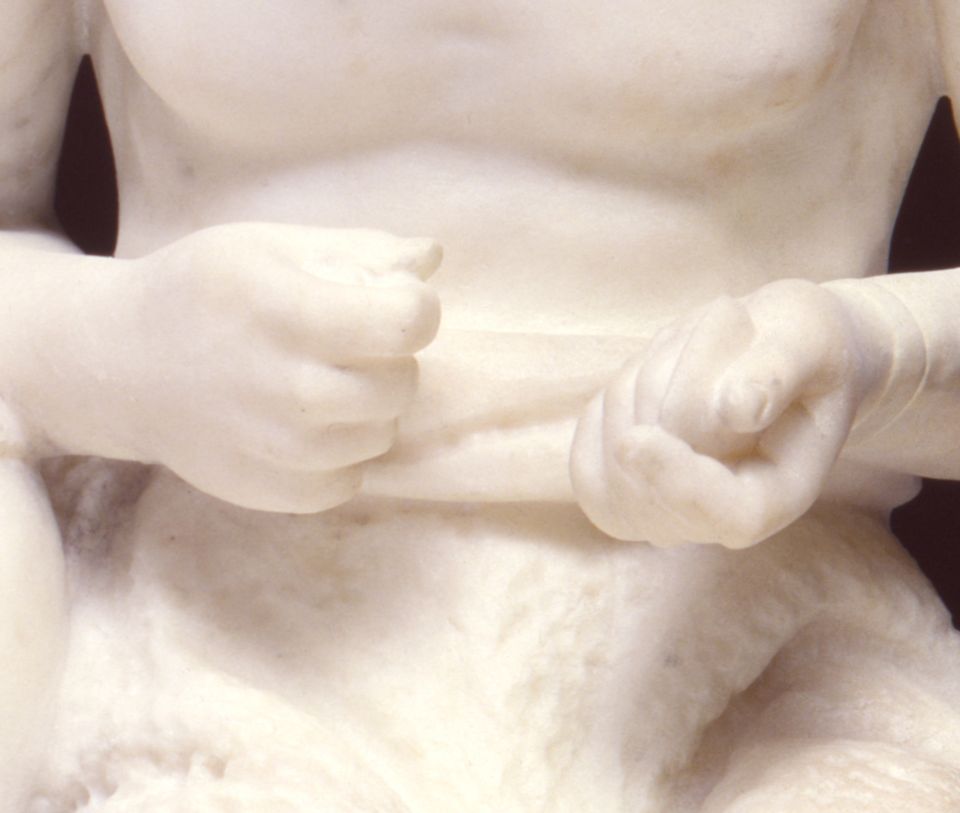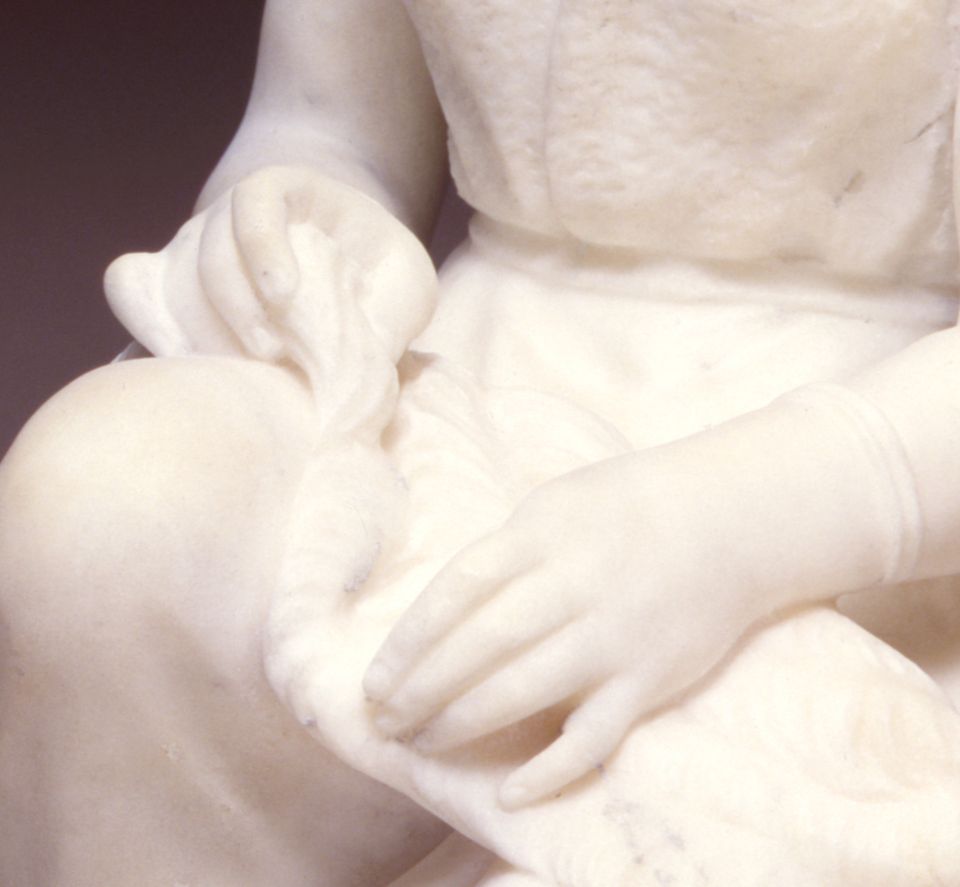 Copied
Edmonia Lewis,
Old Arrow Maker
, modeled 1866, carved 1872, marble, Smithsonian American Art Museum, Gift of Mr. and Mrs. Norman Robbins, 1983.95.179
Title

Old Arrow Maker

Artist

Date

modeled 1866, carved 1872

Location

Dimensions

21

1

⁄

2

x

13

5

⁄

8

x

13

3

⁄

8

in. (

54

.

5

x

34

.

5

x

34

.

0

cm.)

Credit Line

Gift of Mr. and Mrs. Norman Robbins

Mediums

Mediums Description

marble

Classifications

Keywords

Figure group
Indian
Occupation — craft — arrow maker
Object — game — deer
Dress — Indian dress

Object Number

1983.95.179
Henry Wadsworth Longfellow's The Song of Hiawatha inspired Edmonia Lewis to carve the Old Arrow Maker, Minnehaha of the Dakota tribe plaits "mats of flags and rushes" while her father makes "arrow-heads of jasper." They both look up to greet Hiawatha, an Ojibwe, whose presence is implied by the deer he brought as a token of marriage. Lewis's evocative subjects often reflect her dual heritage; her father was African American and her mother Chippewa (Ojibwe). After studying at Oberlin College she became a sculptor, working in Boston and Rome despite the social challenges posed by her race and gender. The cessation of hostilities between the Ojibwe and Dakota after years of inter-tribal war that the poem and sculpture represent may refer to Lewis's hopes for reconciliation between the North and South after the Civil War. In the story, Hiawatha later marries Minnehaha with the wish that ". . . old feuds might be forgotten/ And old wounds be healed forever."