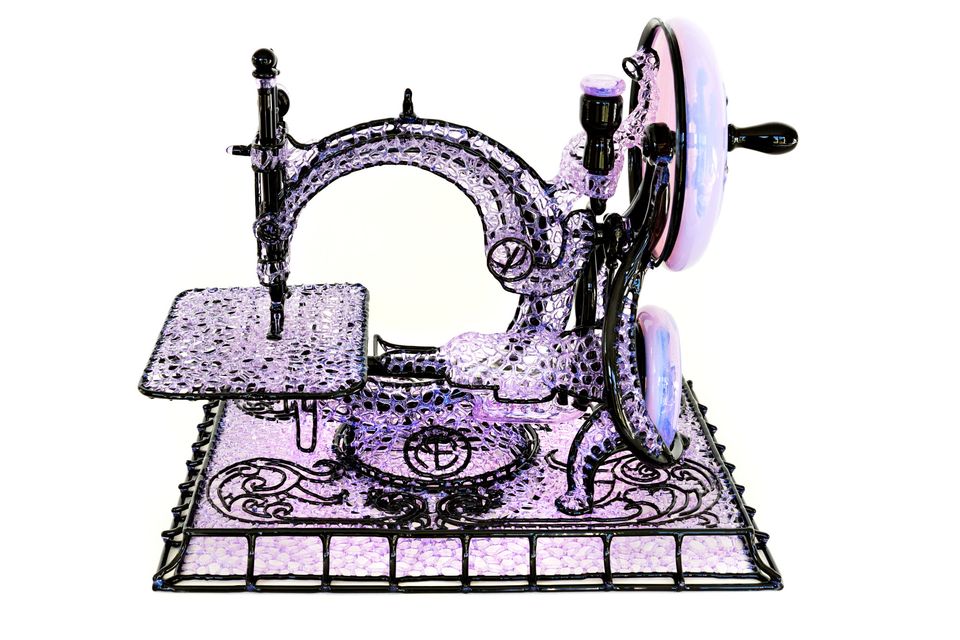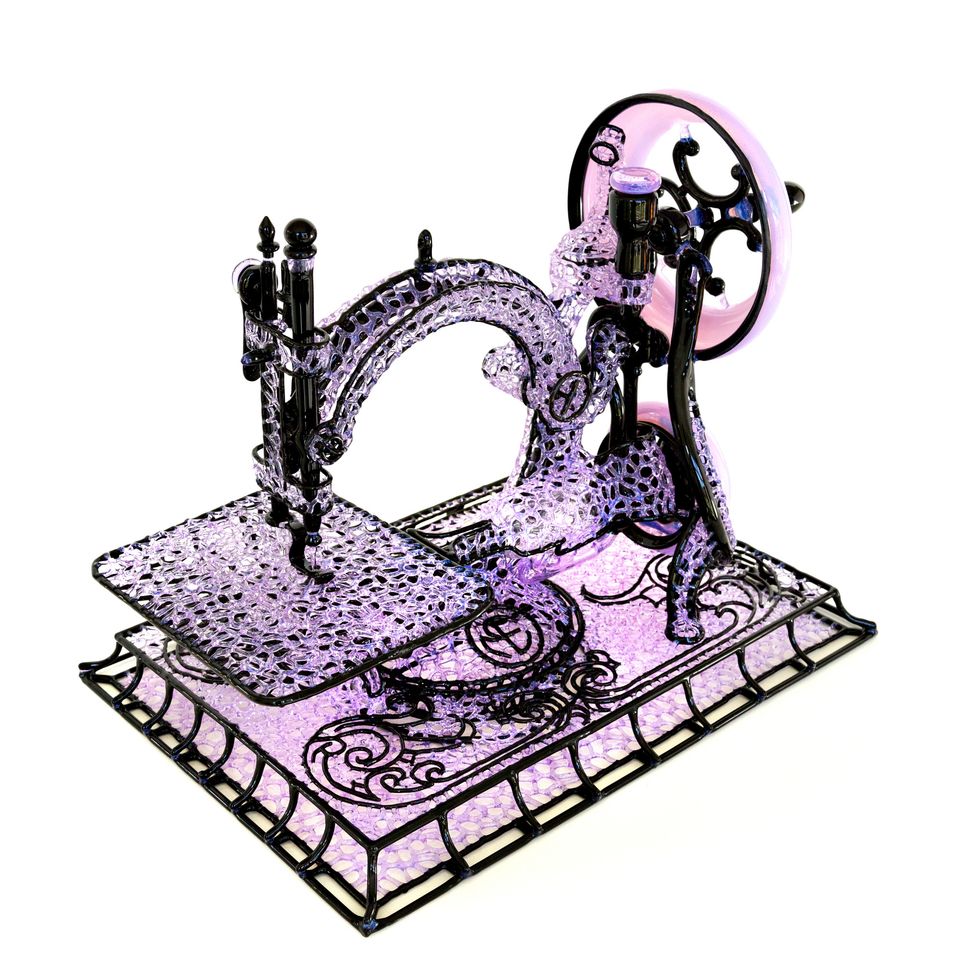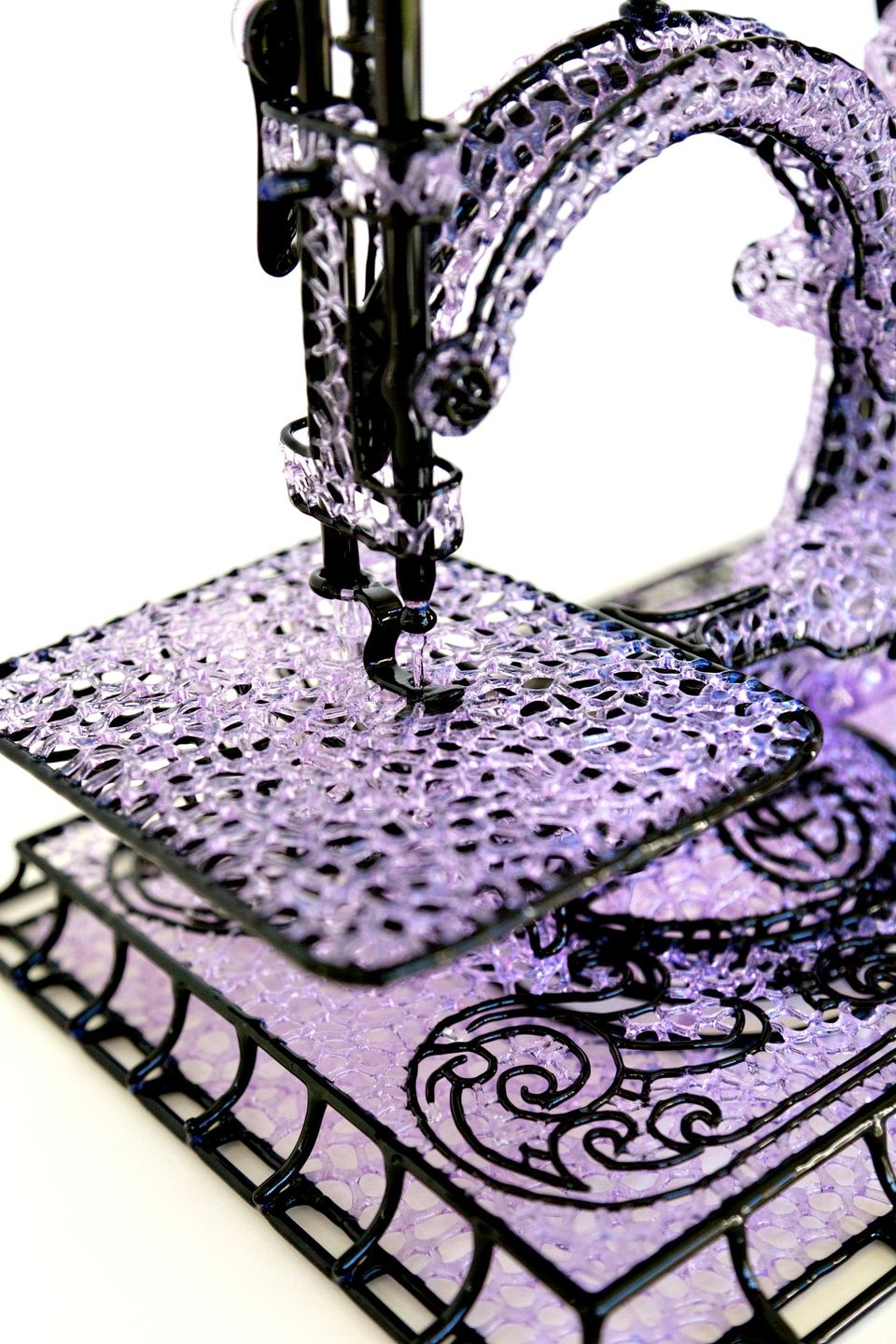 Copied
Micah Evans,
Raphine
, 2015, lampworked glass, Smithsonian American Art Museum, Gift of Fleur S. Bresler, 2021.48.27
Title

Raphine

Artist

Credit Line

Gift of Fleur S. Bresler

Mediums

Mediums Description

lampworked glass

Keywords

Object — other — appliance

Object Number

2021.48.27
The title of this artwork, Raphine, comes from the Greek word ??ß?, meaning "to sew." With a repetitive technique comparable to hand-stitching, Micah Evans joined together thin strands of borosilicate (heat-resistant) glass with a torch into the shape of a nineteenth-century Wilcox & Gibbs sewing machine, the first single-thread chain-stitch machine invented for domestic use. Raphine celebrates the historical tool that affected everyday life. It also reveals an unexpected, contemporary use as a water bong. In this way, Evans shows the changing perceptions of tools over time.
This Present Moment: Crafting a Better World, 2022