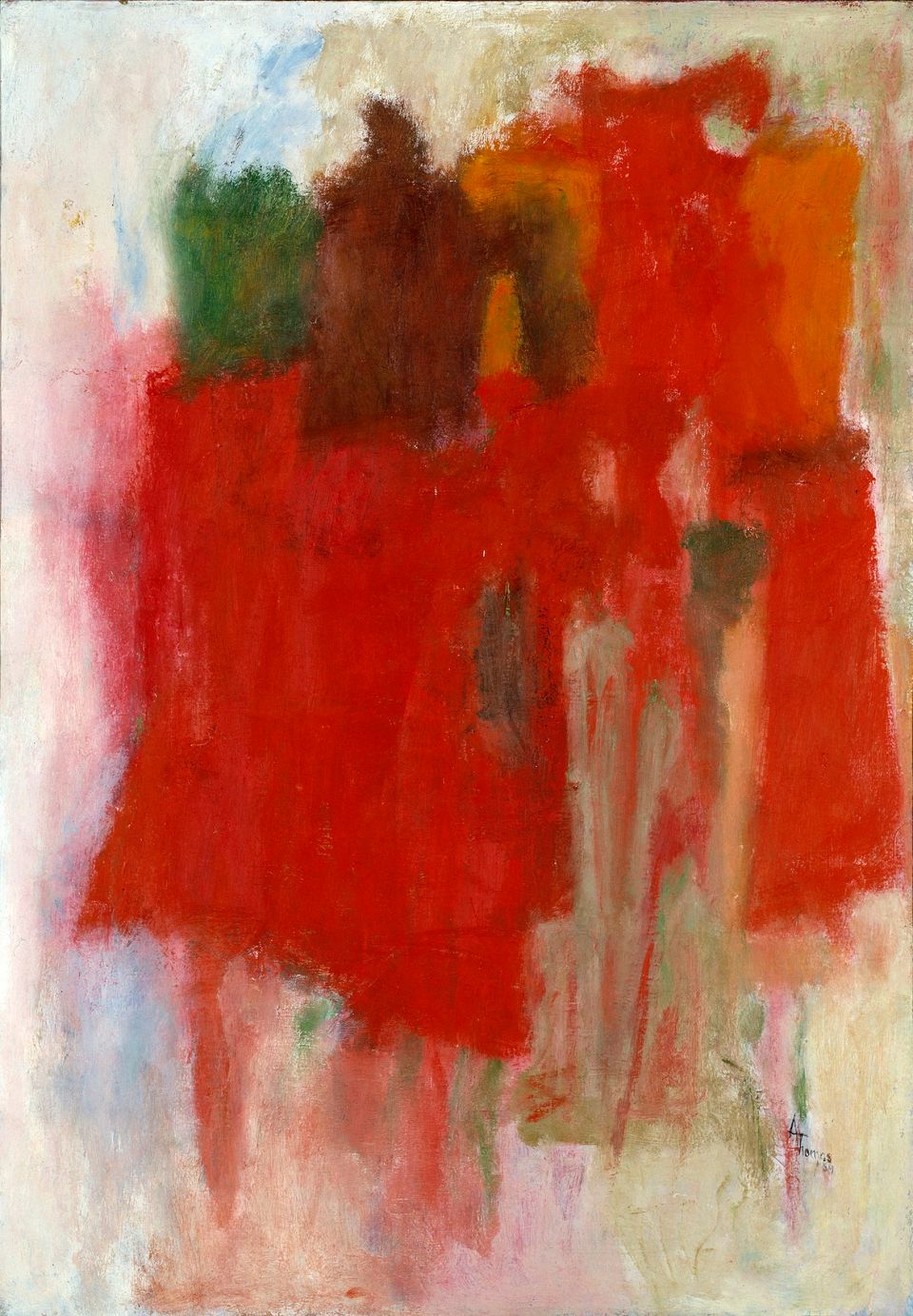 Copied
Alma Thomas,
Red Abstraction
, 1959, oil on canvas,
40
x
27
3
⁄
4
in. (
101
.
6
x
70
.
5
cm), Smithsonian American Art Museum, Gift of the artist, 1978.40.2
Title

Red Abstraction

Artist

Location

Dimensions

40

x

27

3

⁄

4

in. (

101

.

6

x

70

.

5

cm)

Credit Line

Gift of the artist

Mediums

Mediums Description

oil on canvas

Classifications

Object Number

1978.40.2
Alma Thomas was inspired by the garden outside her window and painted images that suggest light flickering through leaves and petals. She used dabs and strokes of paint to express the "new colors through the windowpanes" that appeared every time the plants moved in the wind (Alma Thomas: Phantasmagoria, Michael Rosenfeld Gallery, 2001). Here, the reds, browns, and greens create a warm, heavy mass in the center of the image, which contrasts with the paler shades around the edges. The earthy tones evoke the changing of the leaves during fall, when treetops appear to burst with vibrant color.
Luce Object Quote
". . . through my impressions of nature . . . I hoped to impart beauty, joy, love, and peace." Artist's statement, in Van Vechten, Recent Painting by Alma W. Thomas: Earth and Space Series, Exhibition Catalogue, Gallery of Fine Arts, 1971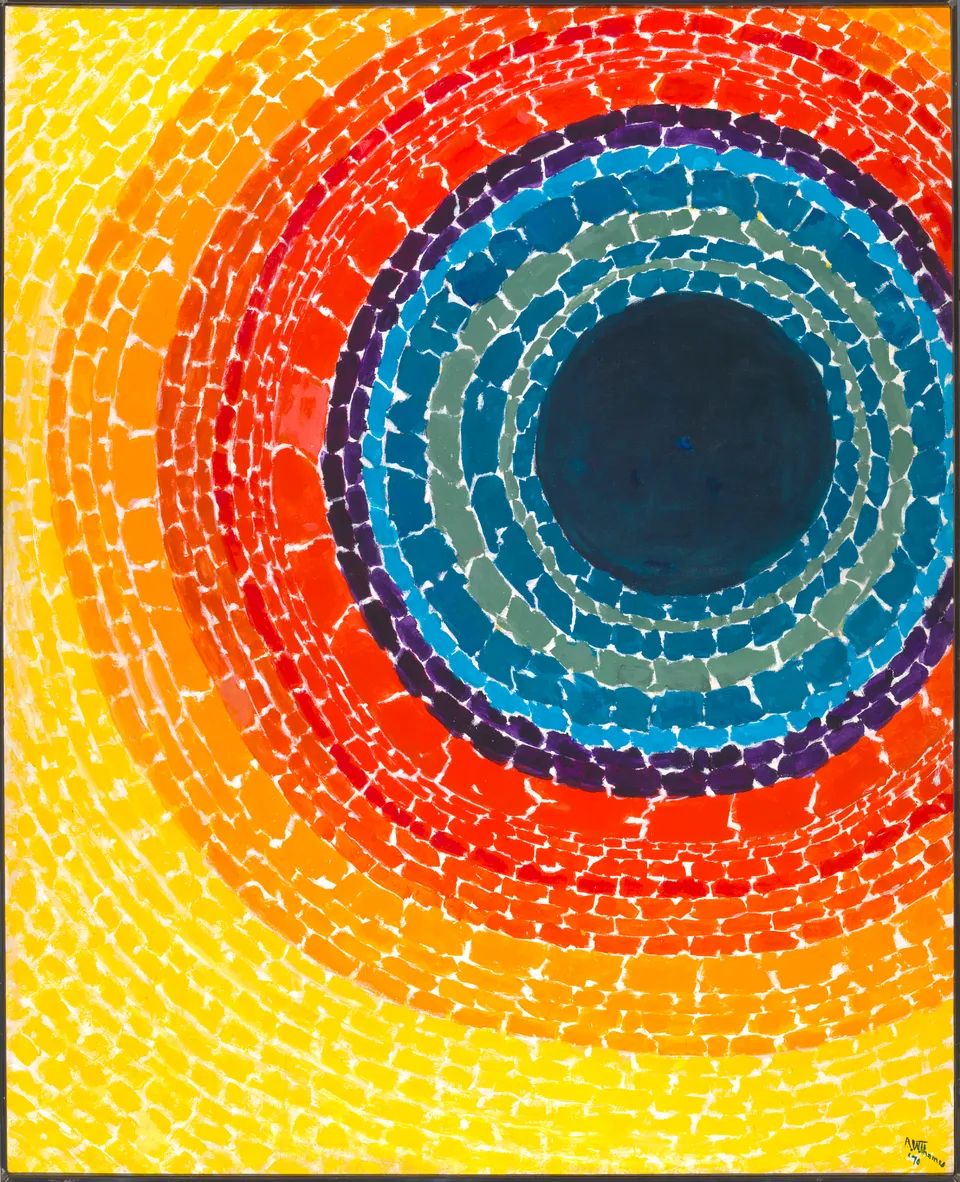 September 15, 2023
–
June 2, 2024
The exhibition Composing Color: Paintings by Alma Thomas provides an intimate view of Alma Thomas' evolving artistic practices during her most prolific period from 1959 to her death in 1978.