The Smithsonian American Art Museum has the largest public collection of works by Alma Thomas in the world. Thomas's art first entered SAAM's collection in 1970. The museum acquired more than a dozen works during the artist's lifetime, and thirteen that were bequeathed to the museum by Thomas after her death. Composing Color: Paintings by Alma Thomas draws on these extensive holdings to offer an intimate view of Thomas's evolving practice during her most prolific period, 1959 to 1978.
In the mid-1960s, Alma Thomas created a painting style distinctly her own, characterized by the dazzling interplay of pattern and vibrant color. Thomas once stated, "Art could be anything. It could be behavior—as long as it's beautiful."
In her work, color can be symbolic and multisensory, evoking sound, motion, temperature, even scent. Her abiding source of inspiration was nature—whether seen through her kitchen window or from outer space. Organized around the artist's favored themes of Space, Earth, and Music, this show invites you to see the world through Alma Thomas's eyes. She often assigned titles to her own paintings that connect natural phenomena, like flowers or a sunset, with song. In her art, nature and music are treated as twin expressions of a fundamental life force or spirit.
Consciously oriented toward the future, she embraced the technological and social changes of the twentieth century. Her artistic evolution from academic painting to abstraction reflected this forward-facing attitude—her belief in the need for "a new art representing a new era."
New research into her materials and techniques show how Thomas continued to innovate artistically until the end of her life, at times changing her methods to adapt to her declining physical ability due to arthritis. As the luminous works in the exhibition reveal, Thomas's astounding creative drive and mastery of color remained constant through her final years.
After the exhibition closes at SAAM, it will travel to several venues across the United States.
This exhibition is organized by Melissa Ho, curator of twentieth-century art at the Smithsonian American Art Museum, with support from Maria Eipert, curatorial assistant.
September 15, 2023
–
June 2, 2024
Open Daily, 11:30 a.m.–7:00 p.m
Free Admission
Denver Art Museum
Denver, CO
September 8, 2024
–
January 12, 2025
Composing Color: Paintings by Alma Thomas is organized by the Smithsonian American Art Museum. Generous support has been provided by:
Helen Frankenthaler Foundation
Chris G. Harris
Wolf Kahn Foundation
Susan Talley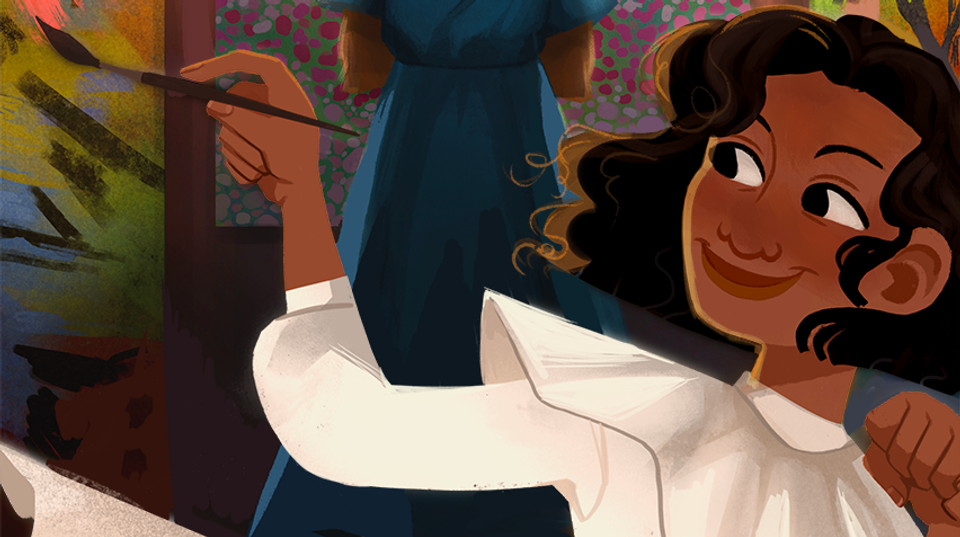 Celebrating what would have been artist Alma Thomas's 130th birthday with a comic about her life and work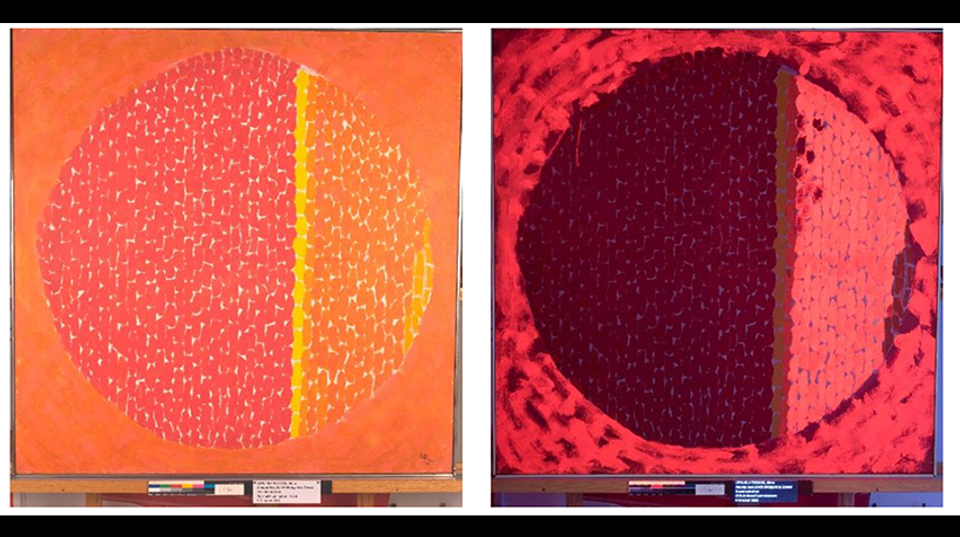 Conservators at SAAM uncover new aspects of the influential artist's work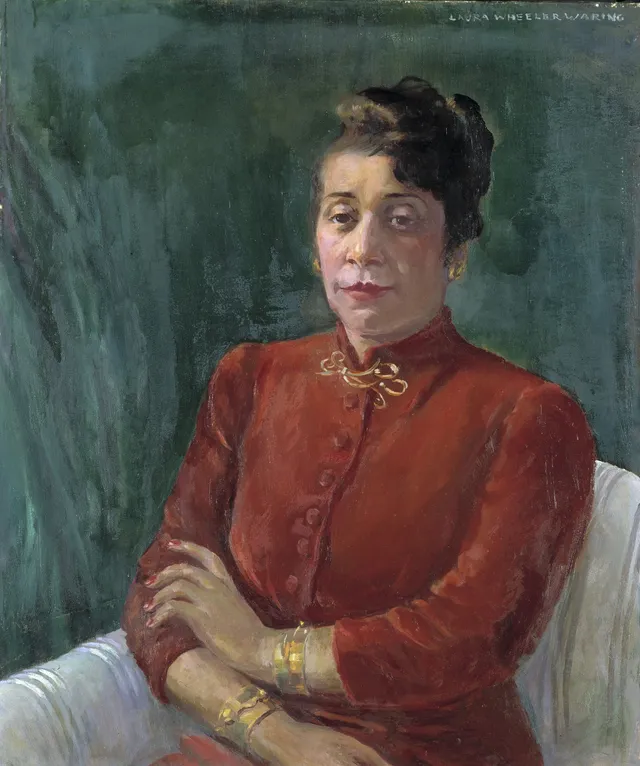 born Columbus, GA 1891-Washington, DC 1978
During the 1960s Alma Thomas emerged as an exuberant colorist, abstracting shapes and patterns from the trees and flowers around her.