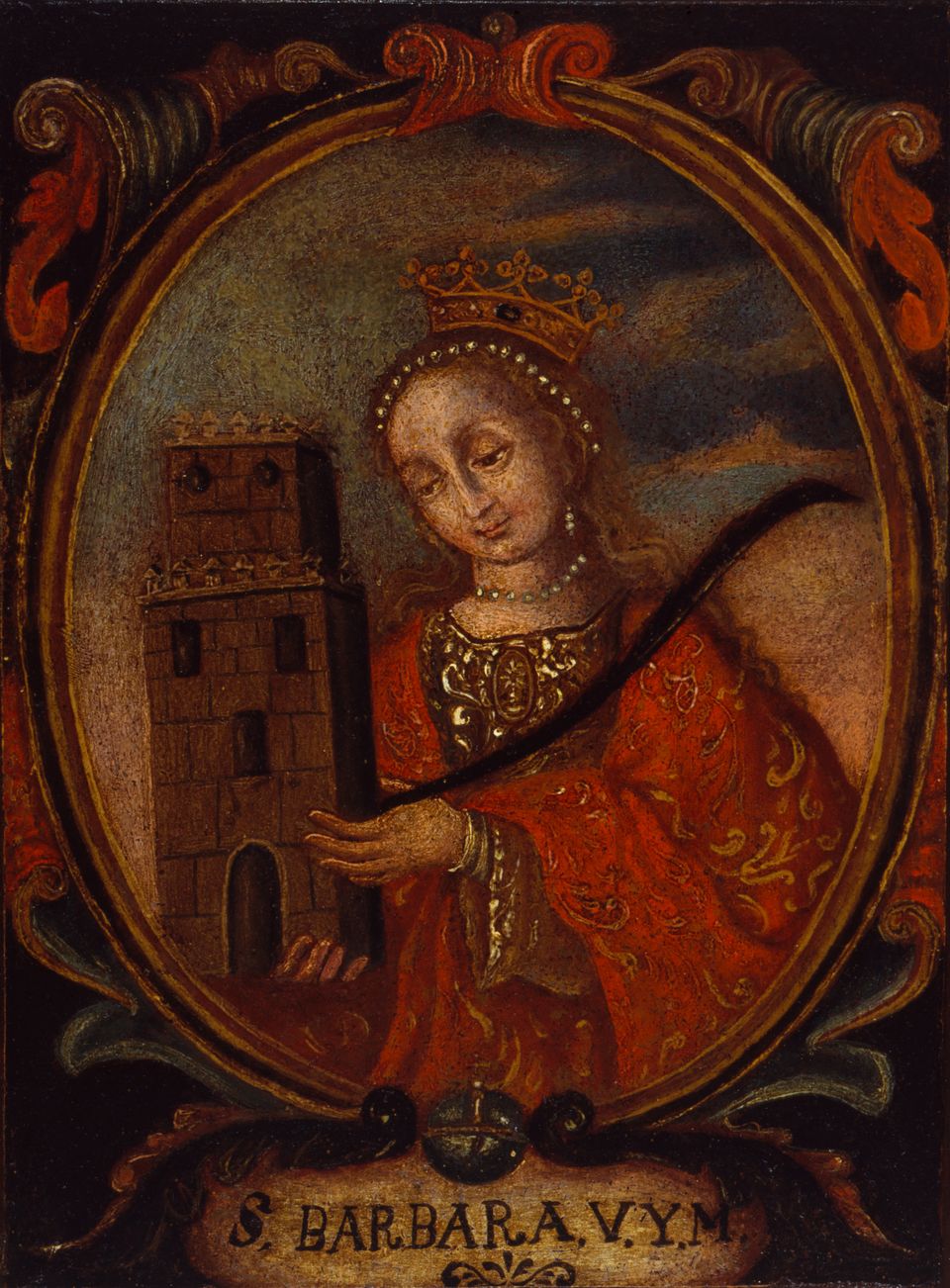 Copied
Unidentified (Puerto Rican),
Santa Barbara
, ca. 1680-1690, oil on wood panel, Smithsonian American Art Museum, Teodoro Vidal Collection, 1996.91.9
Title

Santa Barbara

Artist

Unidentified (Puerto Rican)

Location

Dimensions

10

7

⁄

8

x

8

1

⁄

4

in. (

27

.

6

x

21

.

0

cm.)

Credit Line

Teodoro Vidal Collection

Mediums

Mediums Description

oil on wood panel

Classifications

Highlights

Keywords

Religion — martyr
Object — foliage — palm
Architecture Exterior — civic — tower
Religion — saint — St. Barbara

Object Number

1996.91.9

Research Notes
Puerto Ricans depicted religious subjects for homes and churches, although painted images were less common than carved wooden saints. This small panel was probably created as one of several for the front of a pulpit or altarpiece in a church or a private chapel. Saint Barbara is especially revered in Puerto Rico, because she is believed to protect against hurricanes, which are an annual threat to the island. She is represented here with her symbols: a crown, a palm of martyrs, and the tower with three windows where she was incarcerated before being beheaded at her father's order.