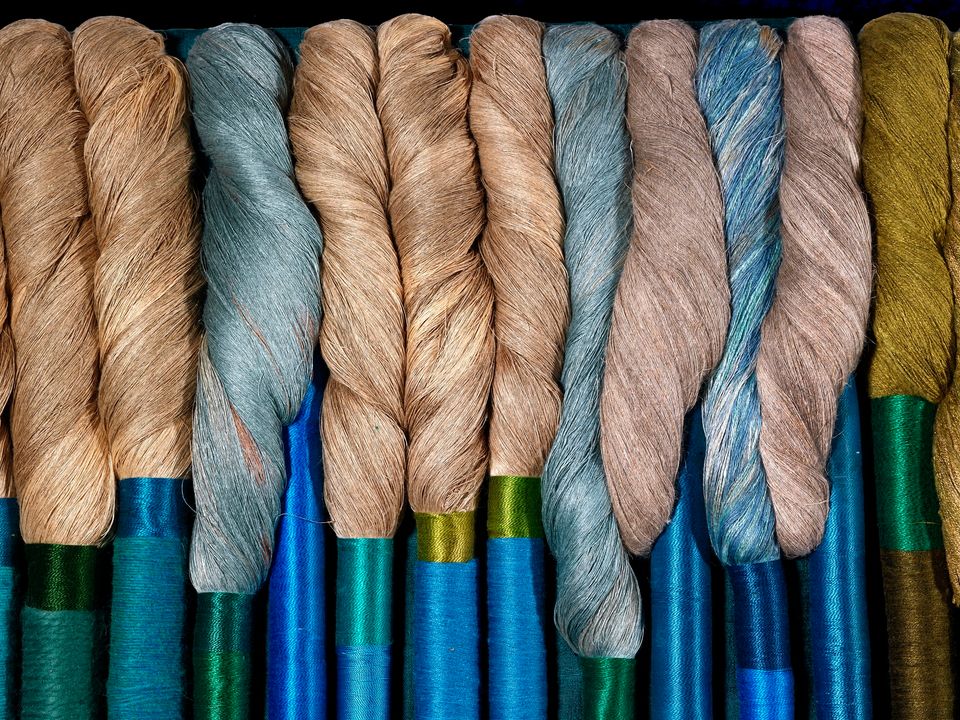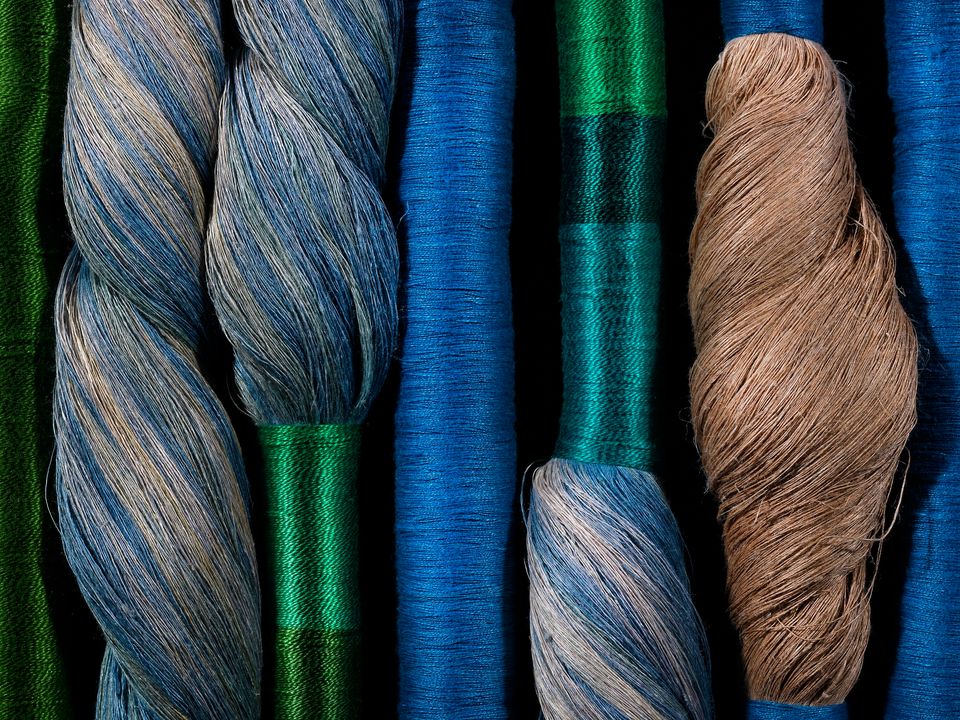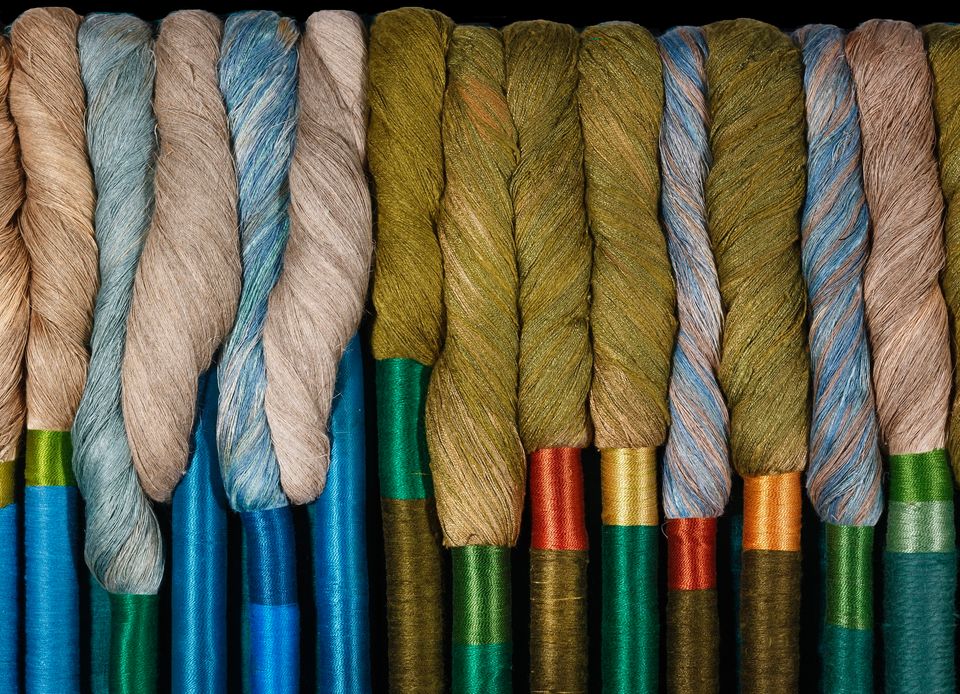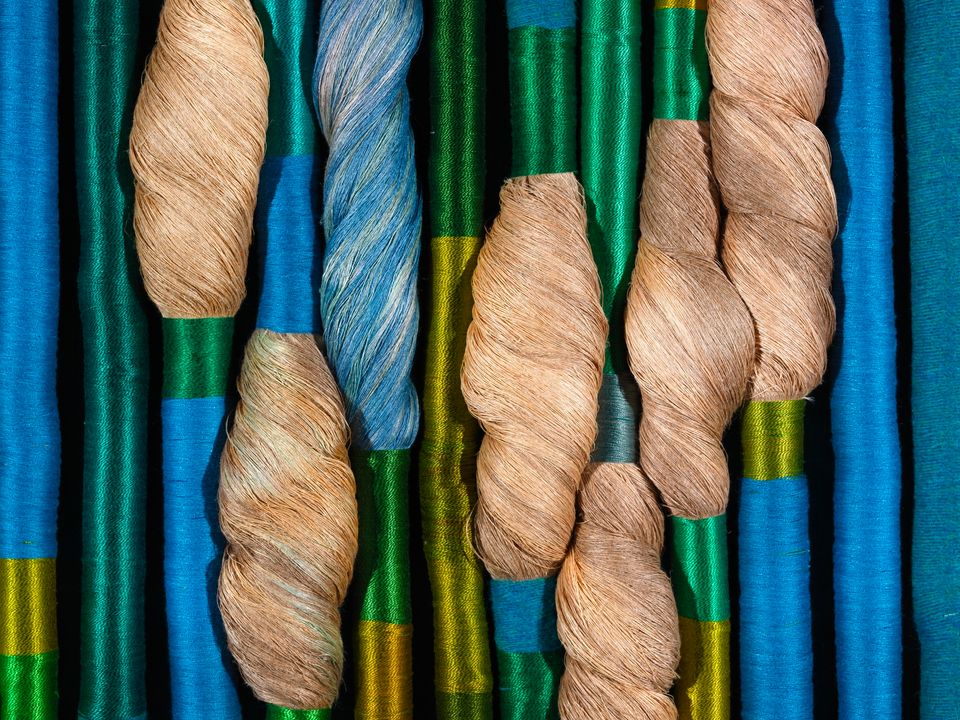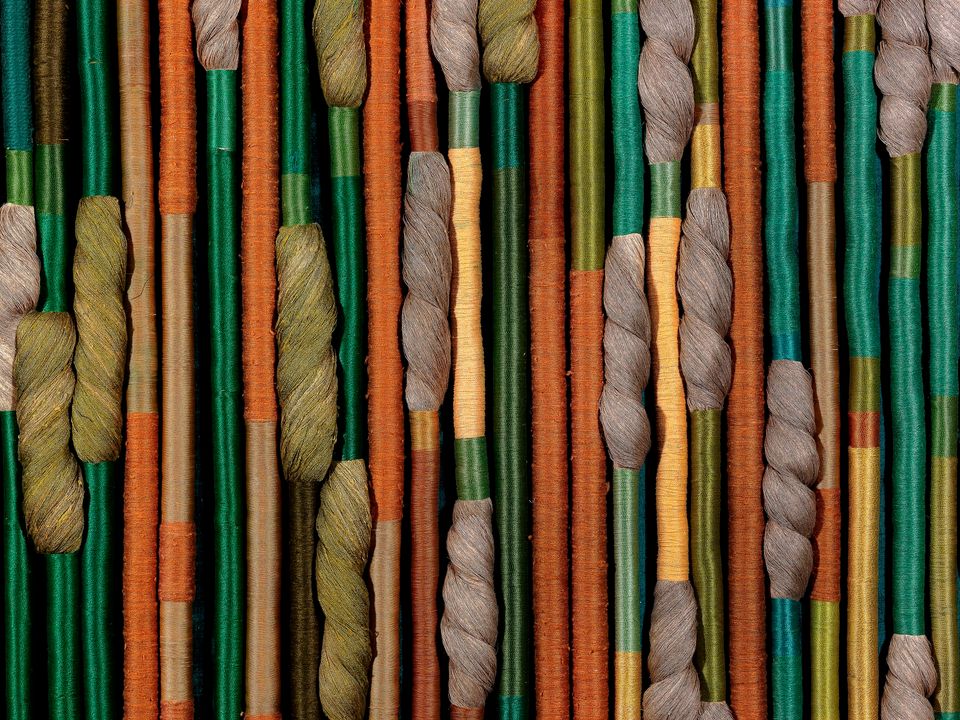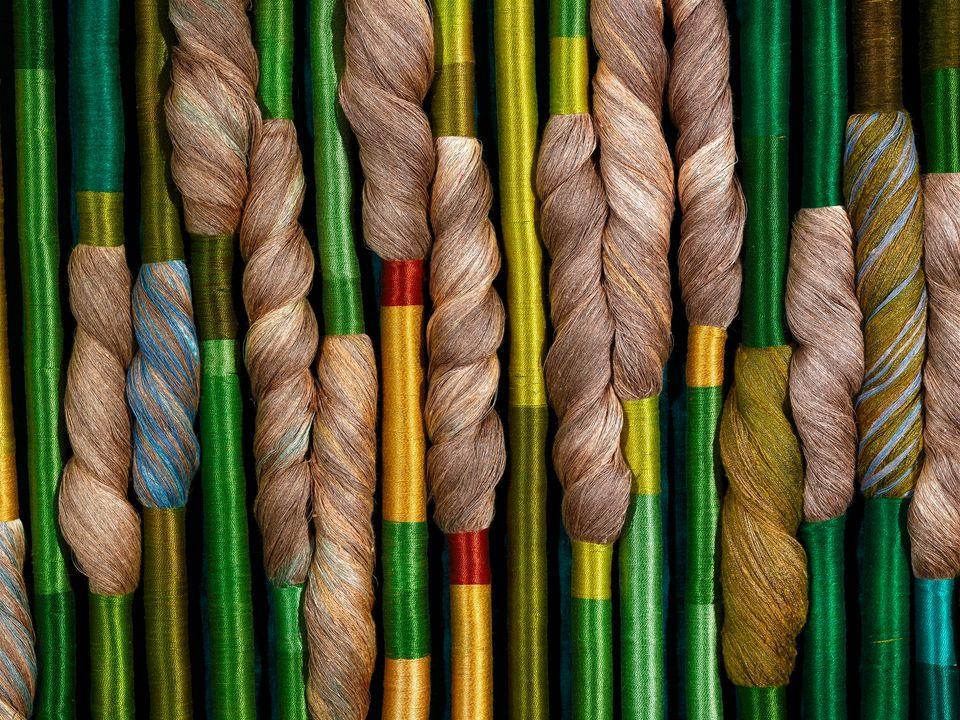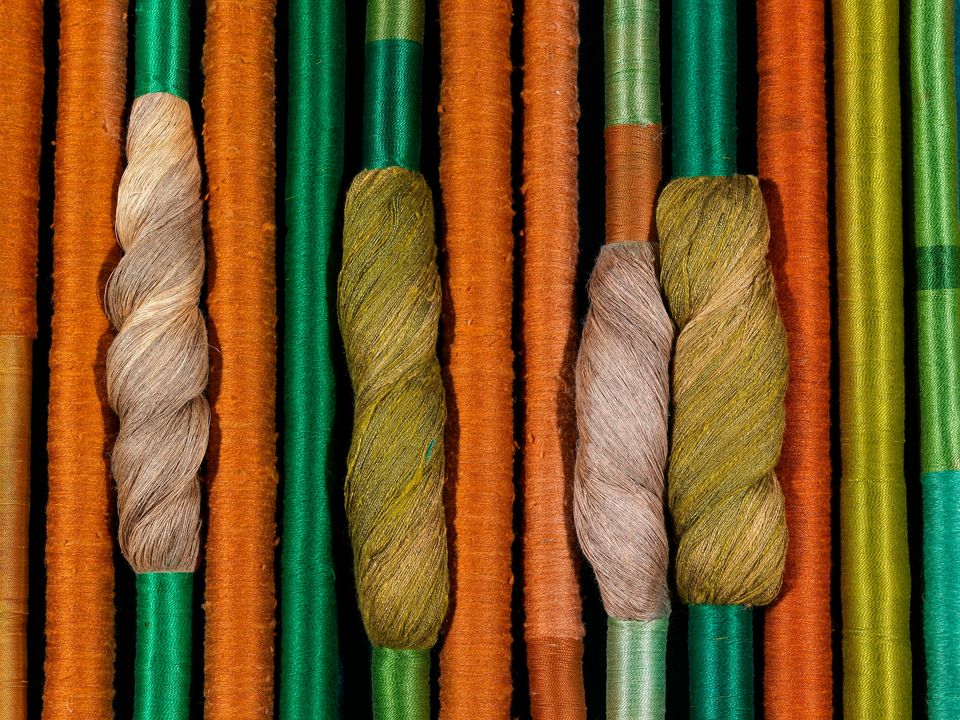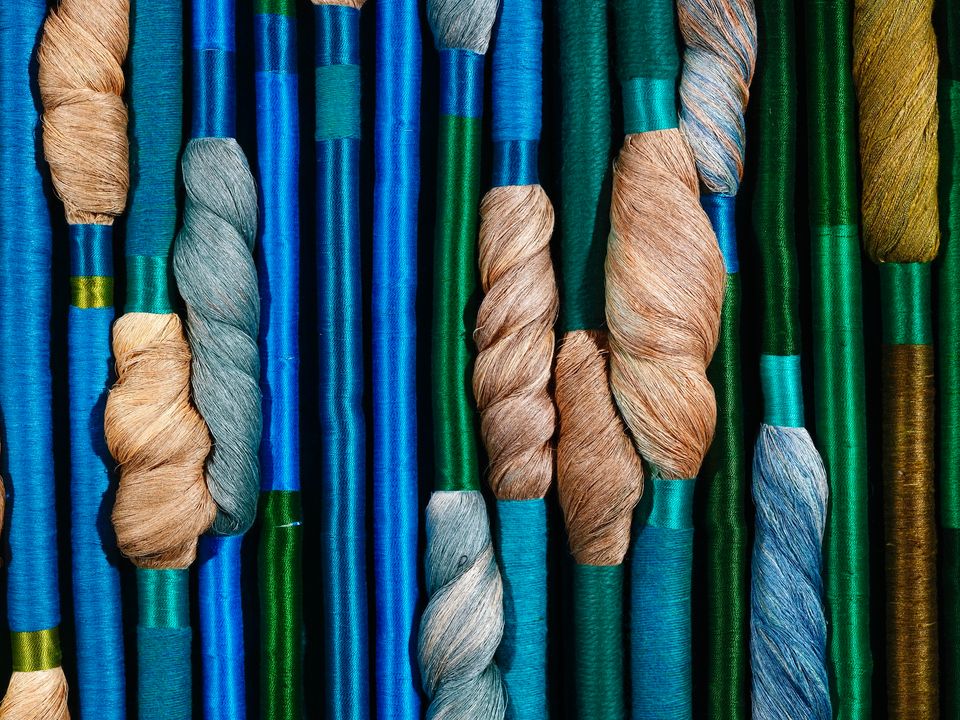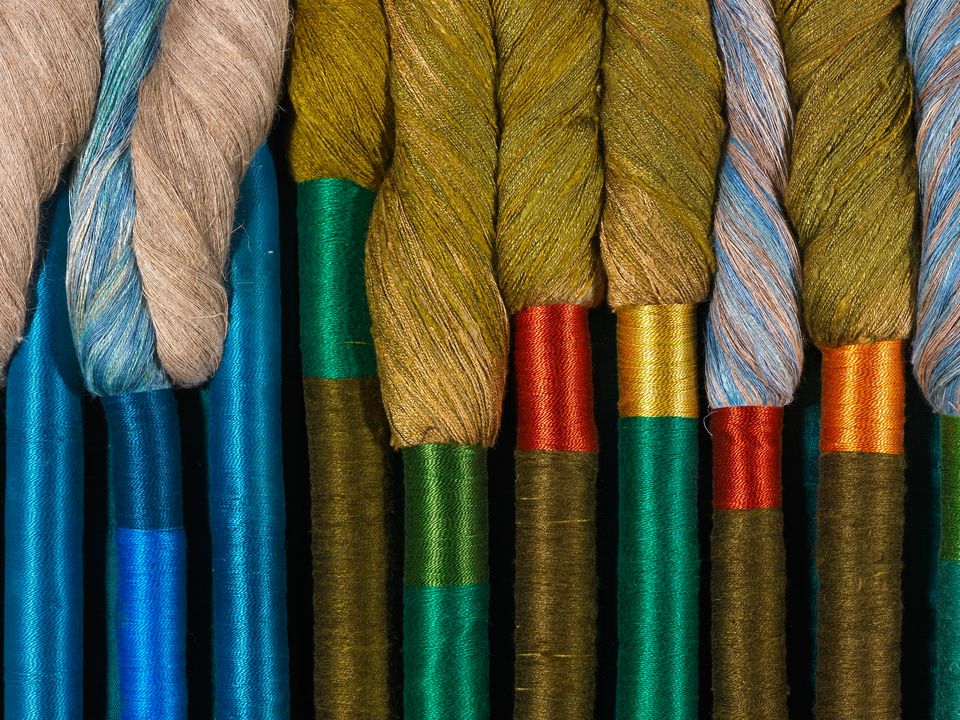 Copied
Sheila Hicks,
The Silk Rainforest
, ca. 1975, silk, linen, and cotton,
96
x
270
x
3
in. (
243
.
8
x
685
.
8
x
7
.
6
cm), Smithsonian American Art Museum, Gift of Bob and Lynn Johnston through Educational Ventures, Inc., 2009.11A-I
Title

The Silk Rainforest

Artist

Dimensions

96

x

270

x

3

in. (

243

.

8

x

685

.

8

x

7

.

6

cm)

Credit Line

Gift of Bob and Lynn Johnston through Educational Ventures, Inc.

Mediums Description

silk, linen, and cotton

Classifications

Object Number

2009.11A-I
The Silk Rainforest
by Sheila Hicks was commissioned for AT&T headquarters in Basking Ridge, New Jersey. The corporation contracted Mildred Constantine, a curator at the Museum of Modern Art, to consult on art for its new campus, which was completed in 1975. Having recently juried the International Biennial of Tapestry in Lausanne, Switzerland, Constantine convinced AT&T to furnish its offices with contemporary textiles. Hicks's commission, the largest for the complex, consisted of two eight-foot-by-twenty-two-foot tapestries hung on opposite sides of a glass staircase leading to the executive suites. Walking between these rich fiber walls evoked the feeling of entering a rainforest.
Hicks's architectural installations are considered ambitious expressions in post-war American art and contributed to shifting the perception of fiber from simply a domestic pursuit to an artist's medium. She has shown a particular sensitivity to weaving traditions, as well as the interplay of color, texture, and space, demonstrating the influence of her education under renowned colorist Josef Albers, his wife, the prominent weaver Anni Albers, and architect Louis Kahn. She was recognized by the American Institute of Architects in 1974 with a gold medal for "the successful integration of art and architecture."
AT&T's textile collection was disbanded when the campus was sold in 2002. Bob and Lynn Johnston, friends of Hicks devoted to the preservation of her work, purchased the tapestries and shipped them to Paris, where Hicks has maintained her studio since 1964. Using the original bolts of hand-woven Bangalore silk, linen thread, and embroidery cotton—materials left dormant for thirty years—Hicks and the small staff responsible for their original manufacture painstakingly restored the work.
Smithsonian American Art Museum, 2009