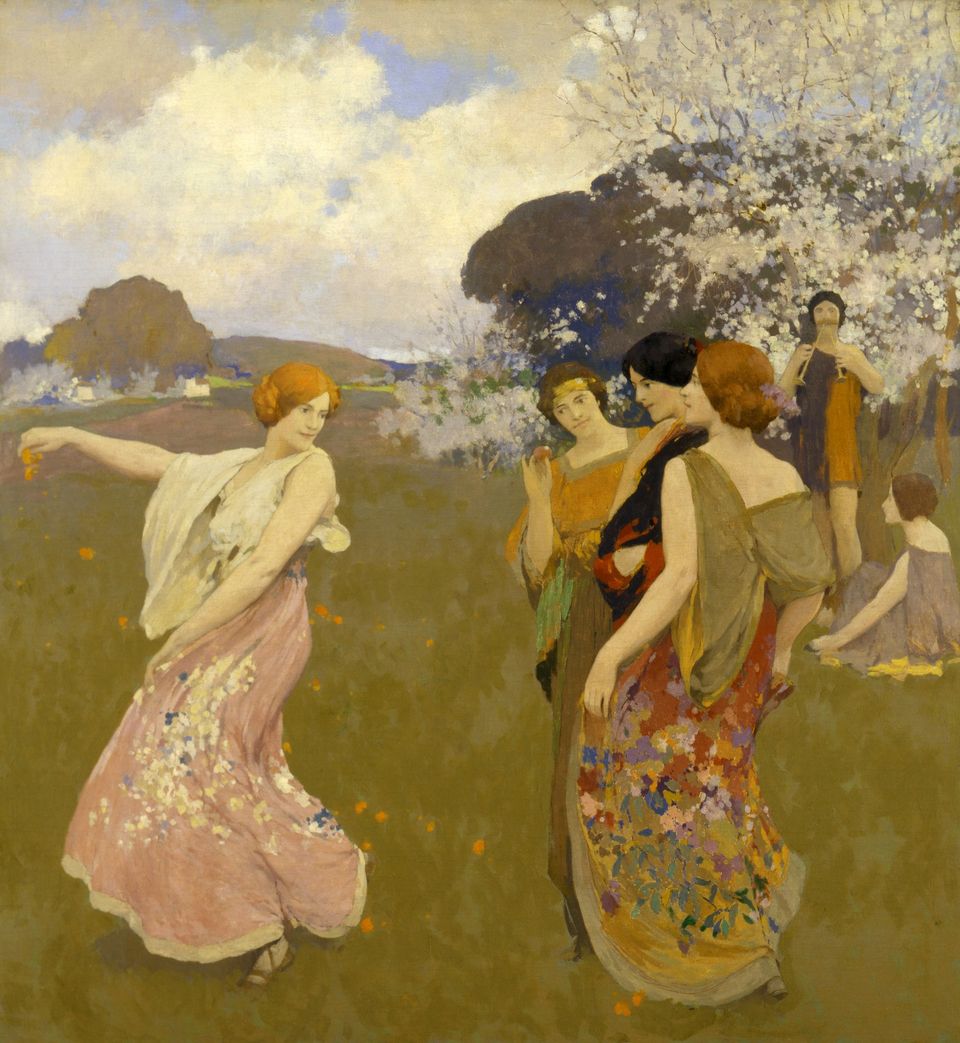 Copied
Arthur F. Mathews,
Spring Dance
, ca. 1917, oil on canvas, Smithsonian American Art Museum, Gift of Mr. and Mrs. David J. Carlson, 1982.126
Title

Spring Dance

Artist

Location

Dimensions

51

7

⁄

8

x

47

5

⁄

8

in. (

131

.

7

x

121

.

0

cm.)

Credit Line

Gift of Mr. and Mrs. David J. Carlson

Mediums

Mediums Description

oil on canvas

Classifications

Keywords

Performing arts — music — flute
Performing arts — dance
Landscape — plain
Figure group

Object Number

1982.126
Arthur Mathews led a group of progressive Californians who believed that fine art and design served the public good. After the San Francisco earthquake of 1906, he and his wife, Lucia, also a designer, led the effort to rebuild the city's fine public spaces. The pastoral scene in
Spring Dance
resembles civic-minded murals created for museums, libraries, and concert halls at the turn of the twentieth century. But Mathews had more on his mind than ancient Greece or Rome. His Arcadia is the luminous landscape of California, and the planes of color and the graceful postures of the dancers show the artist is looking across the Pacific to Japan. The ornate frame is a reproduction of the original. It repeats the colors in the painting, reflecting Mathews's commitment to designing furniture, art, and architecture to create an aesthetic whole.
Exhibition Label, Smithsonian American Art Museum, 2006