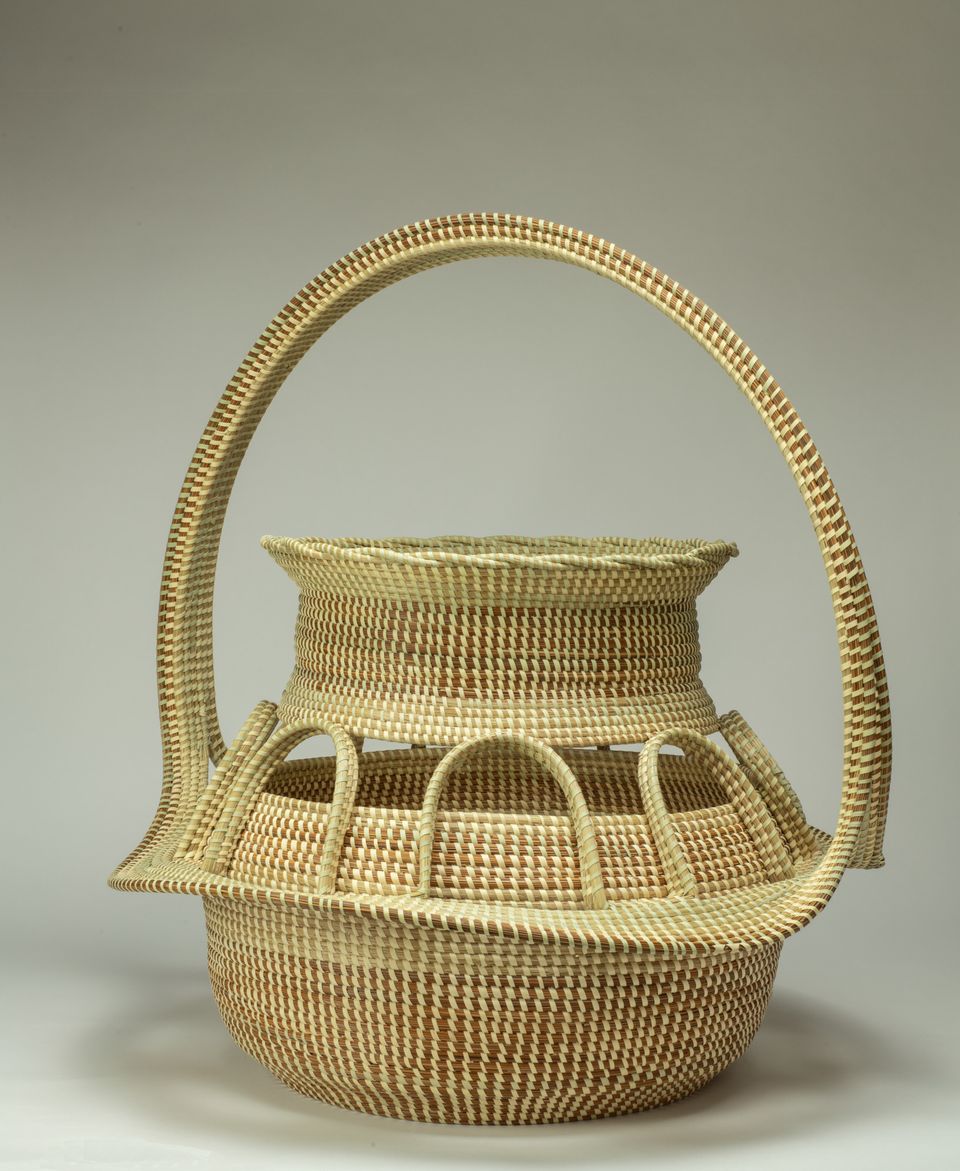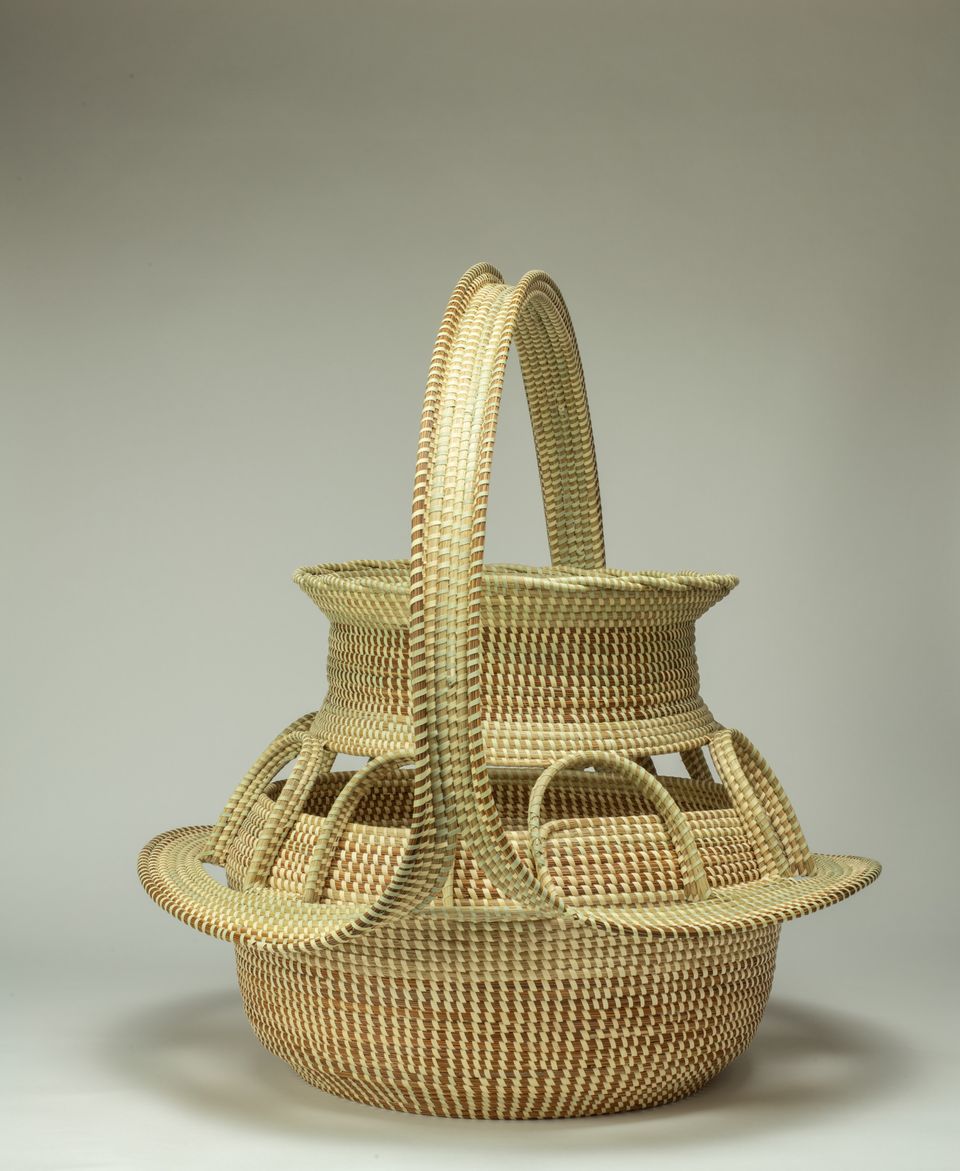 Copied
Corey Alston,
From Traditional to Contemporary
, 2021, sweetgrass,
33
×
33
in. (
83
.
8
×
83
.
8
cm), Smithsonian American Art Museum, Gift of Carolyn L. Mazloomi, 2022.6
Title

From Traditional to Contemporary

Artist

Location

Dimensions

33

×

33

in. (

83

.

8

×

83

.

8

cm)

Credit Line

Gift of Carolyn L. Mazloomi

Mediums

Mediums Description

sweetgrass

Classifications

Highlights

Object Number

2022.6
This is the most ambitious basket completed by Gullah weaver Corey Alston. Unlike many Gullah weavers, Alston did not learn the craft of coiling as a child because he was born into a family of blacksmiths. When he married into a family of sweetgrass weavers, his wife's grandmother, the family matriarch and nationally acclaimed artist Mary Jane Manigault, gave her blessing for Alston to learn the family tradition.
Gullah people have been making sweetgrass baskets in the Lowcountry of South Carolina since the seventeenth century. Early "traditional" baskets were made by enslaved Africans to aid the cultivation of rice on plantations. Alston, a fifth-generation maker, shapes intricate patterns into "contemporary" sculptural baskets. He is currently teaching his daughter the process, sustaining memory and kinship coil by coil.
This Present Moment: Crafting a Better World, 2022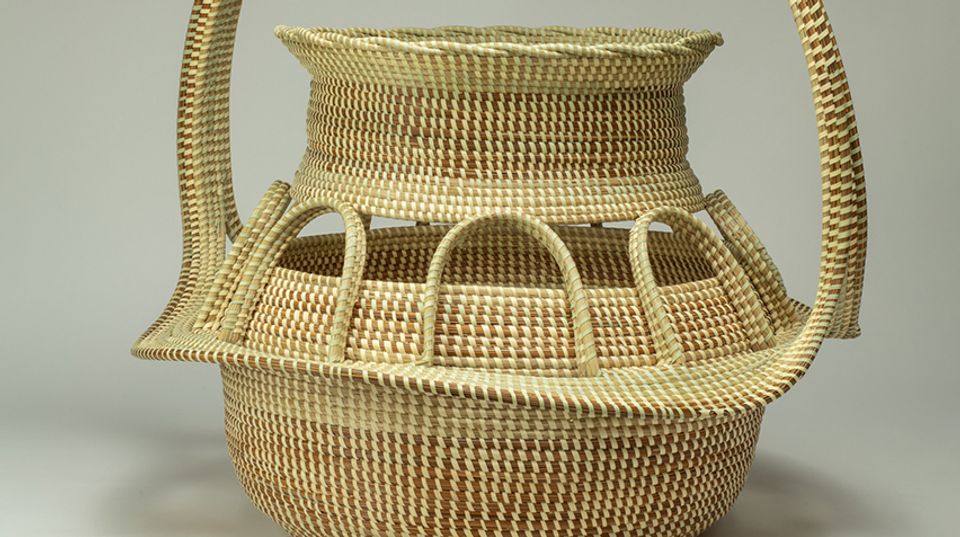 Gullah basket weaver Corey Alston sustains memory and kinship coil by coil