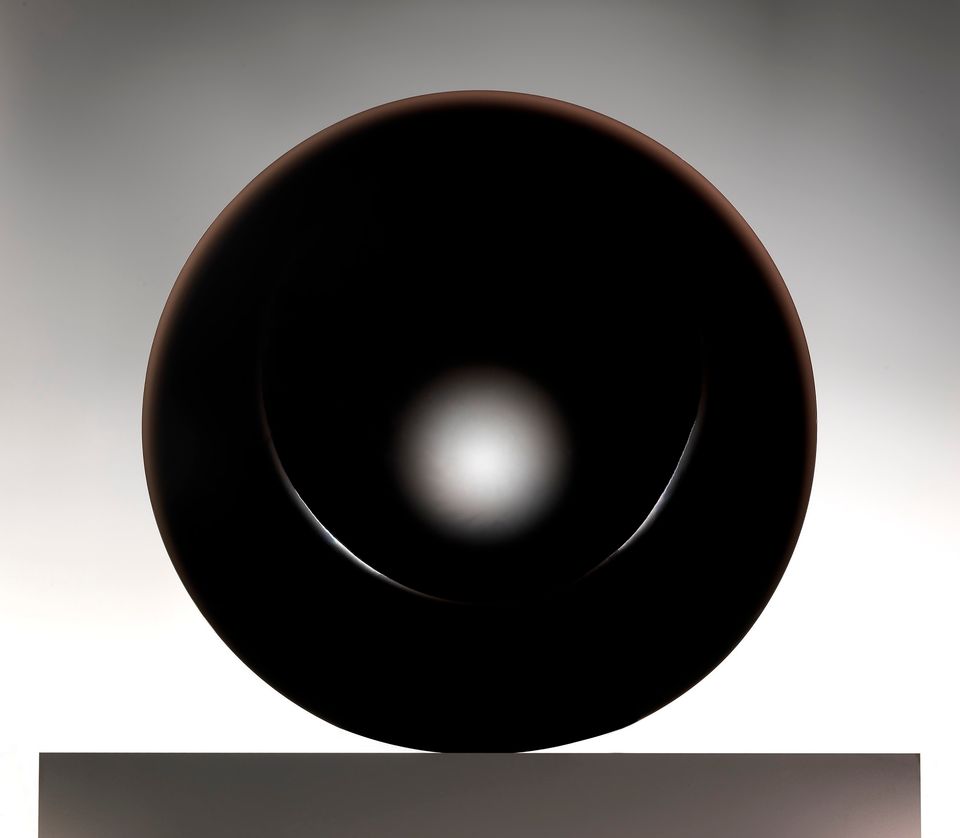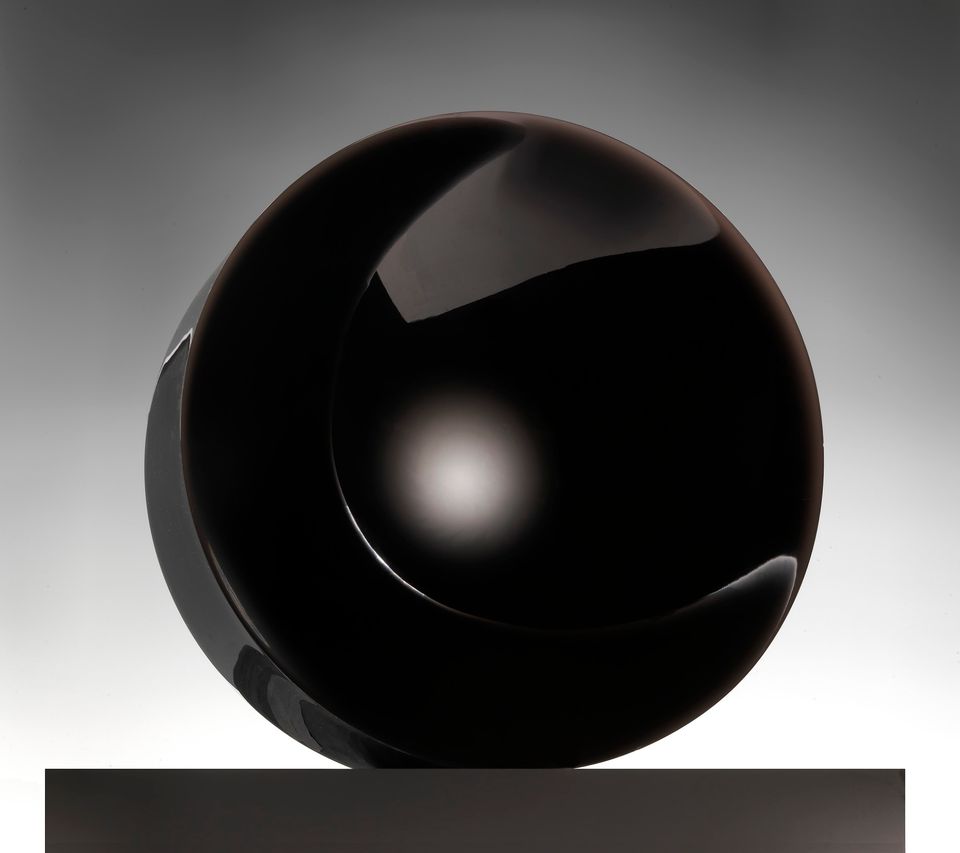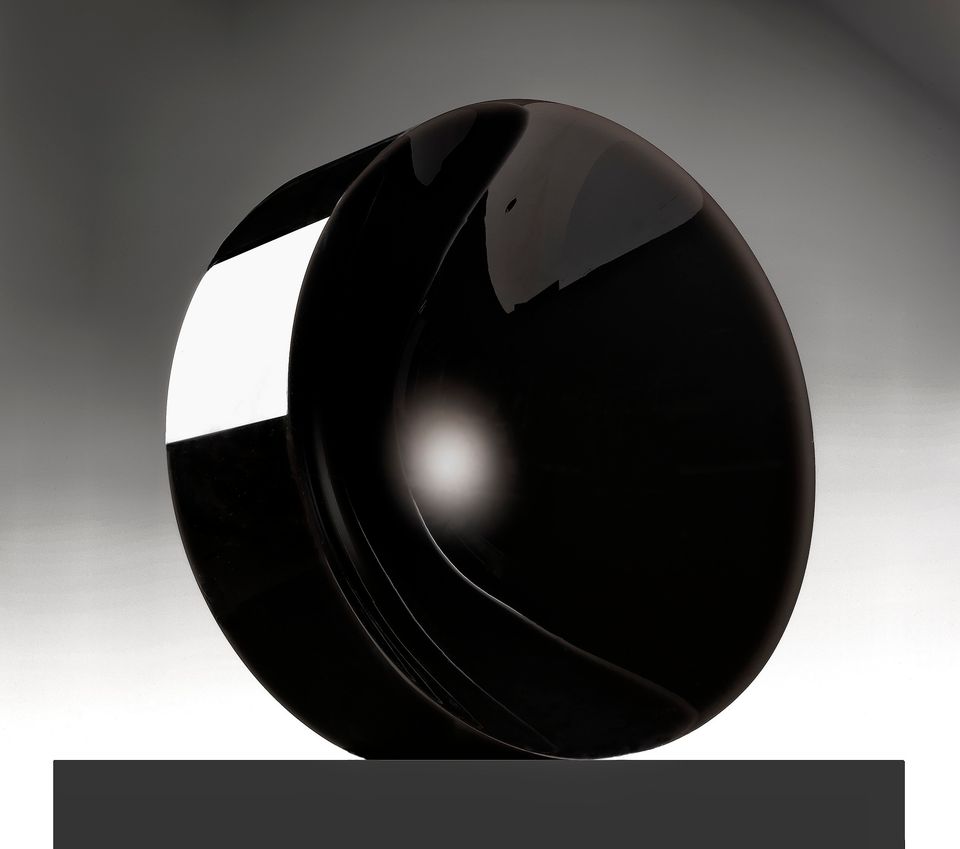 Copied
Frederick Eversley,
Untitled
, 1974, polyester resin/cast,
19
5
⁄
8
diam. x
6
1
⁄
2
in. (
49
.
7
diam. x
16
.
6
cm.), Smithsonian American Art Museum, Museum purchase, 1983.82
Title

Untitled

Artist

Dimensions

19

5

⁄

8

diam. x

6

1

⁄

2

in. (

49

.

7

diam. x

16

.

6

cm.)

Credit Line

Museum purchase

Mediums

Mediums Description

polyester resin/cast

Classifications

Highlights

Object Number

1983.82
Eversley speaks of energy, space, time, and matter – concepts familiar to physicists and mathematicians and to an electrical engineer who gave up a career in the space program to make sculpture. The disc form of this untitled work is the result of the centrifugal process. Its highly polished surface concentrates ambient light in a bright central orb that shines like a distant star in the emptiness of space and draws the viewer into a cosmic place. But the parabolic shape also acts like a lens that captures light and the reflections of objects around it into a miniature black universe that dramatically alters relationships in the surrounding space.


African American Art: Harlem Renaissance, Civil Rights Era, and Beyond, 2012
Luce Center Label
Frederick Eversley's pieces evoke mirrors or large optical lenses. He uses a process that involves spinning liquid plastic around a vertical axis until the centrifugal forces create a concave surface. Many of Eversley's sculptures incorporate parabolic curves. These curves are found in a range of natural and man-made forms including suspension bridges, wind-blown sand dunes, and microwave reflectors, and Eversley is fascinated by their ability to concentrate and reflect energy into a single point.
Luce Object Quote
"[The sculptures] act as . . . parabolic mirrors or reflectors which capture and focus . . . light energy onto an imaginary plane or point which appears to be suspended in space." Artist's statement, 1978