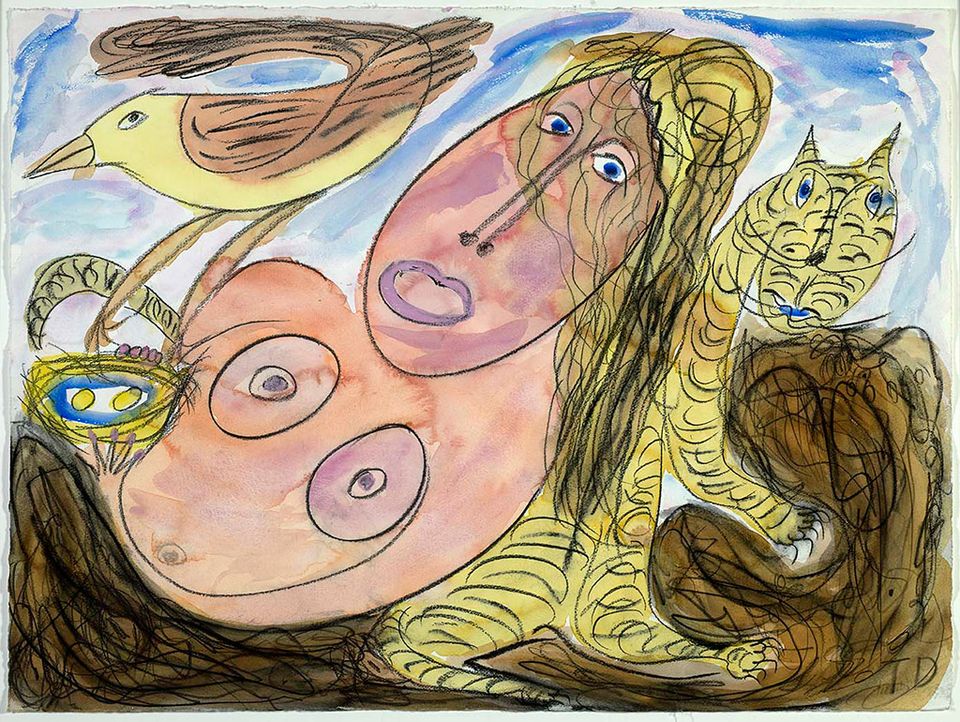 Thornton Dial Sr.'s The Movie Star and the Tiger Need One Another
SAAM has acquired nearly one-hundred works of self-taught art from the collection of Margaret Z. Robson. The paintings, drawings, and sculptures were created by forty-eight artists including James Castle, Thornton Dial Sr., Judith Scott, and Bill Traylor. The Robson gift comprises the largest acquisition of self-taught artworks in 20 years and reaffirms the museum's deep and lasting commitment to this area of artistic endeavor.
Margaret Robson began collecting the work in the 1980s, a time when much of the mainstream art world overlooked the importance of the work of self-taught artists. Robson brought a distinctive point of view to her collecting and preferred works that were specific to a particular culture, time, and place. According to Leslie Umberger, the museum's curator of folk and self-taught art, "The collection speaks of empowerment and a 'can-do' spirit, and it will be cherished and shared here at the Smithsonian American Art Museum."
A couple of standouts by lesser-known artists in the collection include Albert "Kid" Mertz, whose painted stack of more than one-thousand railroad spikes was part of his vivid painted environment, and Leroy Person, who carved patterns into the window sills and doors of his North Carolina home before creating a large body of similarly incised abstract woodcarvings.
Five Bill Traylor paintings from the Robson gift will be included in the museum's planned 2018 retrospective Between Worlds: The Art of Bill Traylor curated by Umberger. SAAM will produce an exhibition and book dedicated to the Robson collection in its entirety at a future date.