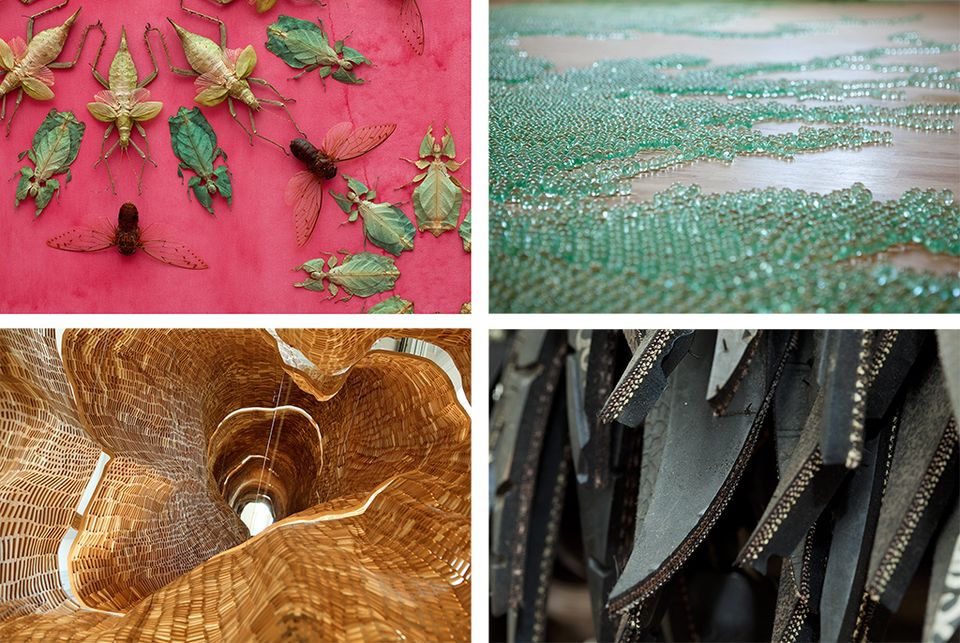 Like all good things, WONDER, the most talked-about, Instagrammed, and wondrous exhibition is nearing the end of its record-breaking run. Sunday, May 8, is your last chance to see four installations on the second floor—Maya Lin's Folding the Chesapeake, Jennifer Angus' In the Midnight Garden, John Grade's Middle Fork, and Chakaia Booker's Anonymous Donor. The silver lining is that Janet Echelman's 1.8 in the Grand Salon will remain on view through 2017.
The gold lining is that two of the pieces in WONDER have been acquired by the museum: Maya Lin's Folding the Chesapeake and Leo Villareal's light installation Volume. Prominently displayed over the Grand Staircase, Volume will remain on permanent view. You will always be able to look up and be dazzled by the never-repeating sequence of lights. Wonder indeed!
Additionally, the WONDER installations on the first floor—Gabriel Dawe's Plexus A1, Tara Donovan's Untitled, and Patrick Dougherty's Shindig—will remain on view through July 10.
Beginning July 1, more than eighty objects from the Renwick's permanent collection will go on view in the second floor galleries in the exhibition Connections: Contemporary Craft at the Renwick Gallery.