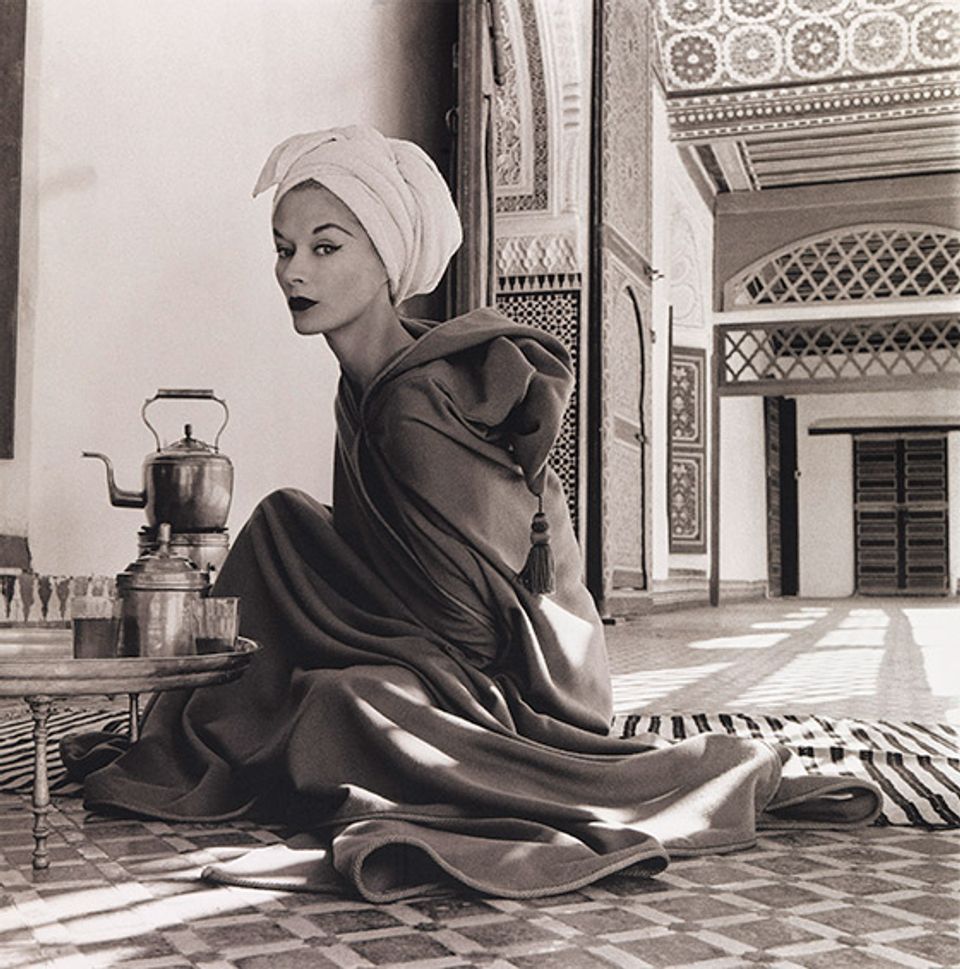 Irving Penn: Beyond Beauty, the first retrospective of Penn's work in more than twenty years, shows a master photographer progressing through the decades and includes some early works that are being shown for the first time. From street photography in the 1930s to images of the American south the following decade, to his celebrated fashion work and celebrity portraits, Penn's work turned heads in both the artistic and commercial worlds. He worked in both black-and-white and color and his revival of platinum printing in the 1960s and 1970s proved to have lasting significance in the art world.
The exhibition also features never-before-seen films of the artist at work. Super 8mm films of Penn in Morocco, filmed by Penn's wife Lisa Fonssagrives-Penn, add another dimension to our understanding of Penn as a modernist who preferred a vibrant simplicity when photographing people, whether they were world famous or were living in more remote corners of the world.
If you're not able to visit the exhibition before it closes at SAAM (up until March 20), perhaps the exhibition will be coming to you. Beyond Beauty will travel to Dallas, Texas; Cambridge, Massachusetts; Nashville, Tennessee; Pittsburgh, Pennsylvania; and Wichita, Kansas.