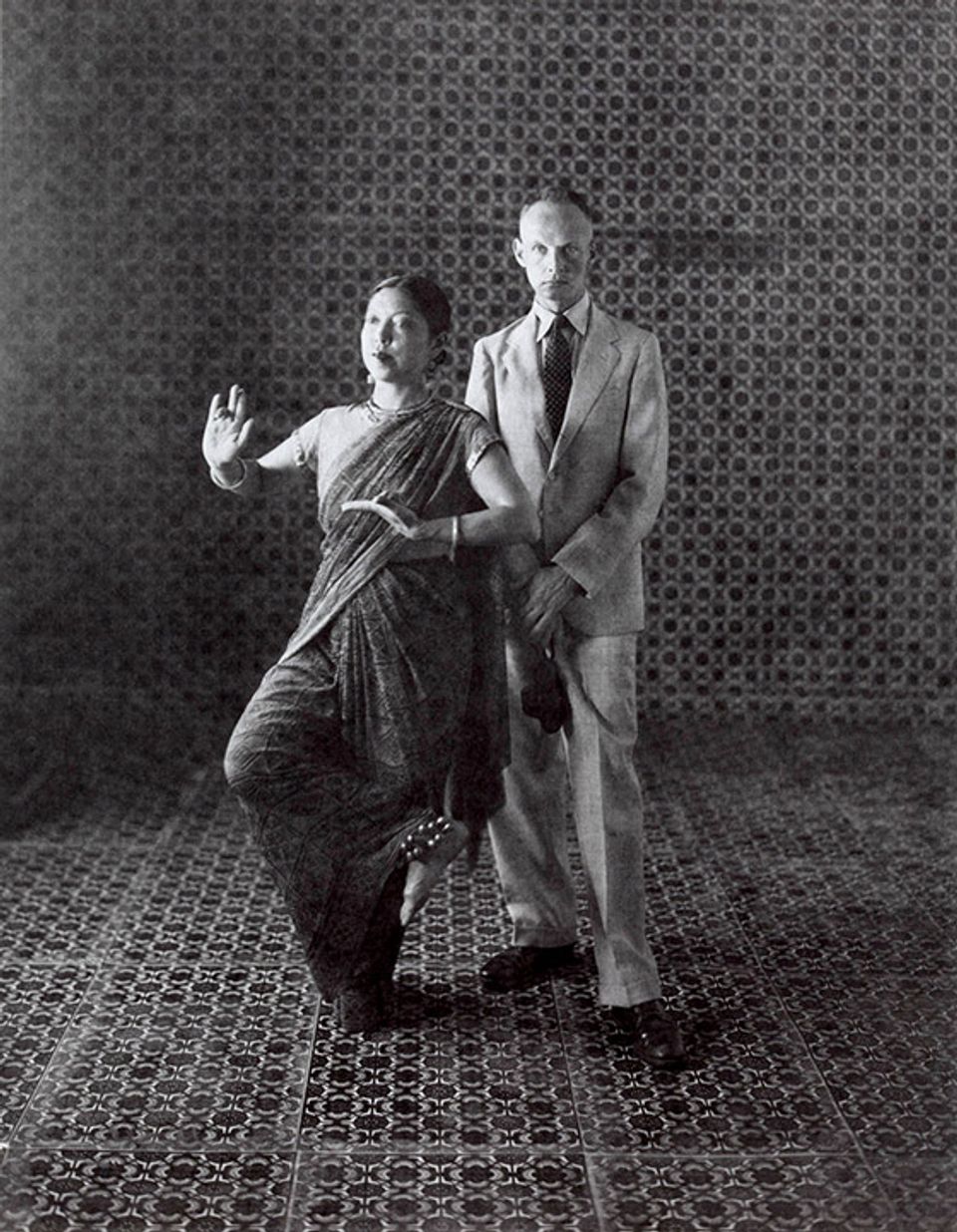 When I started to write "photographer" after Irving Penn's name the other day, I actually began to spell the word "choreographer" instead. Hmmm, I thought, that's interesting, maybe I should take a closer look at that. In fact there is something of the choreographer in Penn, in subject matter as well as in composition. Of course there are the dancers portrayed, but his still-life assemblages also have the feel of the thoughtfully placed, the choreographed: bottles, bowls, blocks of frozen food.
I had been thinking of the dancers in his photographs in the current exhibition, Irving Penn: Beyond Beauty, on view at SAAM through March 20. There's Irina Baronova, Anton Dolin, Agnes De Mille (putting her best foot forward, literally), Rudolf Nureyev, and Tanaquil Le Clerq. She is perhaps the most poignant for me as Penn took this photograph in 1947, when Le Clerq was eighteen years old. In 1956, she was stricken with polio and was paralyzed from the waist down. The Penn image captures her at the beginning of a once-promising career that ended tragically.
I spotted another dancer in the exhibition, Mrs. Henri Cartier-Bresson, aka Ratna Mohini, a Javanese dancer. Though the photograph is posed, she is the only dancer I found in the exhibition who is actually in motion. Agnes de Mille extends her foot but she's sitting and posing. Same for the other dancers. Penn often posed them in a "corner" he created in his studio. They still speak with their bodies, of course, but it's a dance that has stillness at its heart.