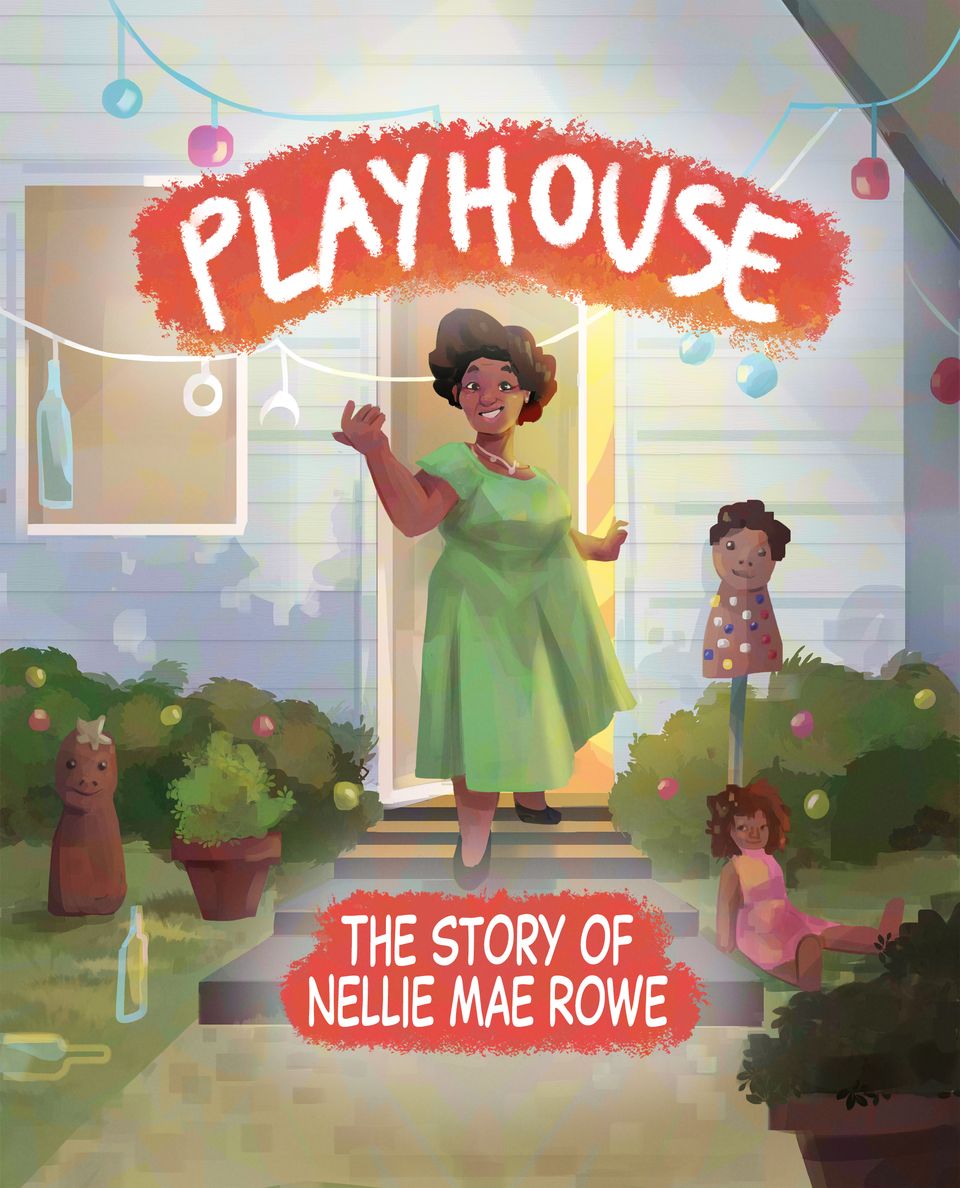 Artist Nellie Mae Rowe stands at the doorway of her house. She's a Black woman with curly dark brown hair, medium dark skin, and a genuine smile. She is wearing a long, green dress with short sleeves, a silver necklace, and flat black shoes. Above Nellie is white text against a red background with the title of the comic, "Playhouse."
Nellie stands at her doorstep and gestures with her right hand to invite the viewer into her artistic house. Just below her feet is more text, reading: "The Story of Nellie Mae Rowe." Several items decorate her home and its lawn; dangling glass bottles and ornaments are strung together to frame the building. The front of her white house has small, lush green bushes adorned with ornaments. Dolls and mannequin heads also decorate the yard. On the left, one rests on the ground. It is brown with a tuft of yellow hair at the top and a smile on its face. Another mannequin stands tall, held up by a metal pole. It is brown with curly black hair and several colorful ornaments on its cone-shaped body. Sitting against the base of the rod is a doll that the artist made. The doll has brown skin, brown curly hair, and a beautiful pink and yellow dress. Scattered around the lawn are colorful glass bottles and potted plants.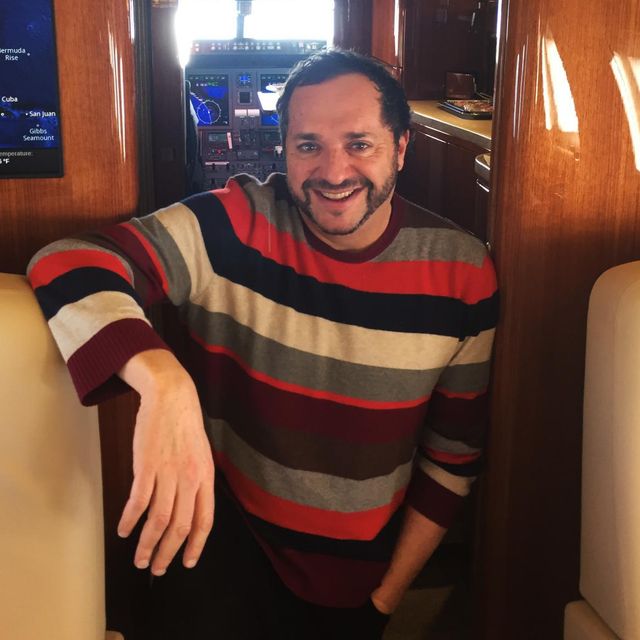 September 21, 2022
The cover of the comic Playhouse: The Story of Nellie Mae Rowe. Illustrated by Micah Eubanks.
Nellie Mae Rowe is celebrated as one of the first self-taught Black female artists. Having a childhood lost to hard labor and twice widowed, she expressed herself through her art. Her imaginative works are filled with joy, playfulness, and pride.
This comic is part of a series Drawn to Art: Tales of Inspiring Women Artists that illuminates the stories of women artists in the collection of the Smithsonian American Art Museum. Inspired by graphic novels, these short takes on artists' lives were each drawn by a student-illustrator from the Ringling College of Art and Design.
We invite you to read the comic and share with your friends and young people in your life.