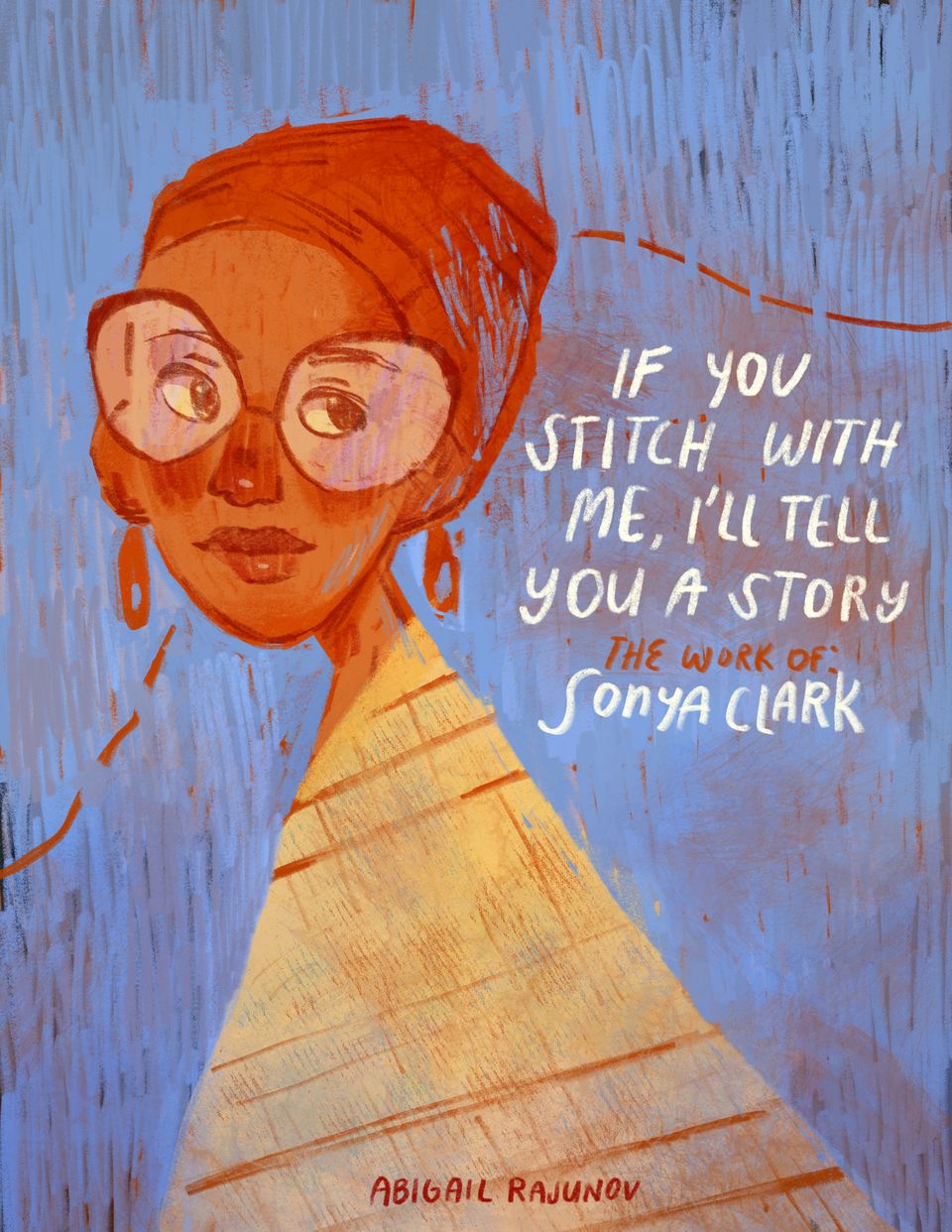 Sonya is pictured in a three-quarter front view, gazing toward the text to her right that reads: "If You Stitch With Me, I'll Tell You a Story, The Work of Sonya Clark." Her skin tone is a warm brown, complemented by her red headwrap and dangling earrings. Sonya's eyes are behind her iconic large round glasses. Draped around her body is a fabric reminiscent of the Confederate Truce Flag: it is a warm cream color with red stitched lines across the horizontal. The background is etched with a light cerulean blue, leaving a colored-pencil-like texture. A red thread flows up and behind Sonya's head, weaving in and out of the background. Towards the bottom of the image, the illustrator's name is written in dark red: "Abigail Rajunov."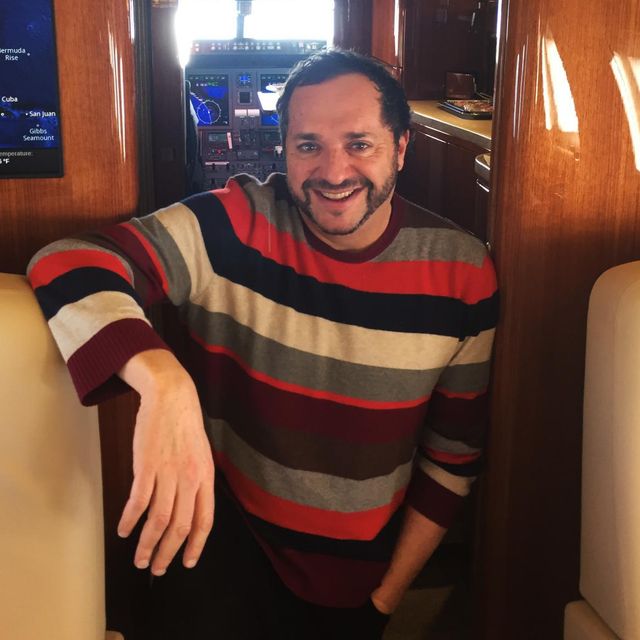 September 21, 2022
The cover of the comic If You Stitch With Me, I'll Tell You a Story: The Work of Sonya Clark. Illustrated by Abigail Rajunov.
Sonya Clark grew fond of handmade crafts stitching with her grandmother as a child and loved to bring stories into her art. One of her monumental works, inspired by the dishtowel used by the Confederate army to surrender, elicits thoughts about reparations, abolition, and freedoms for Black people.
This comic is part of a series Drawn to Art: Tales of Inspiring Women Artists that illuminates the stories of women artists in the collection of the Smithsonian American Art Museum. Inspired by graphic novels, these short takes on artists' lives were each drawn by a student-illustrator from the Ringling College of Art and Design.
We invite you to read the comic and share with your friends and young people in your life.