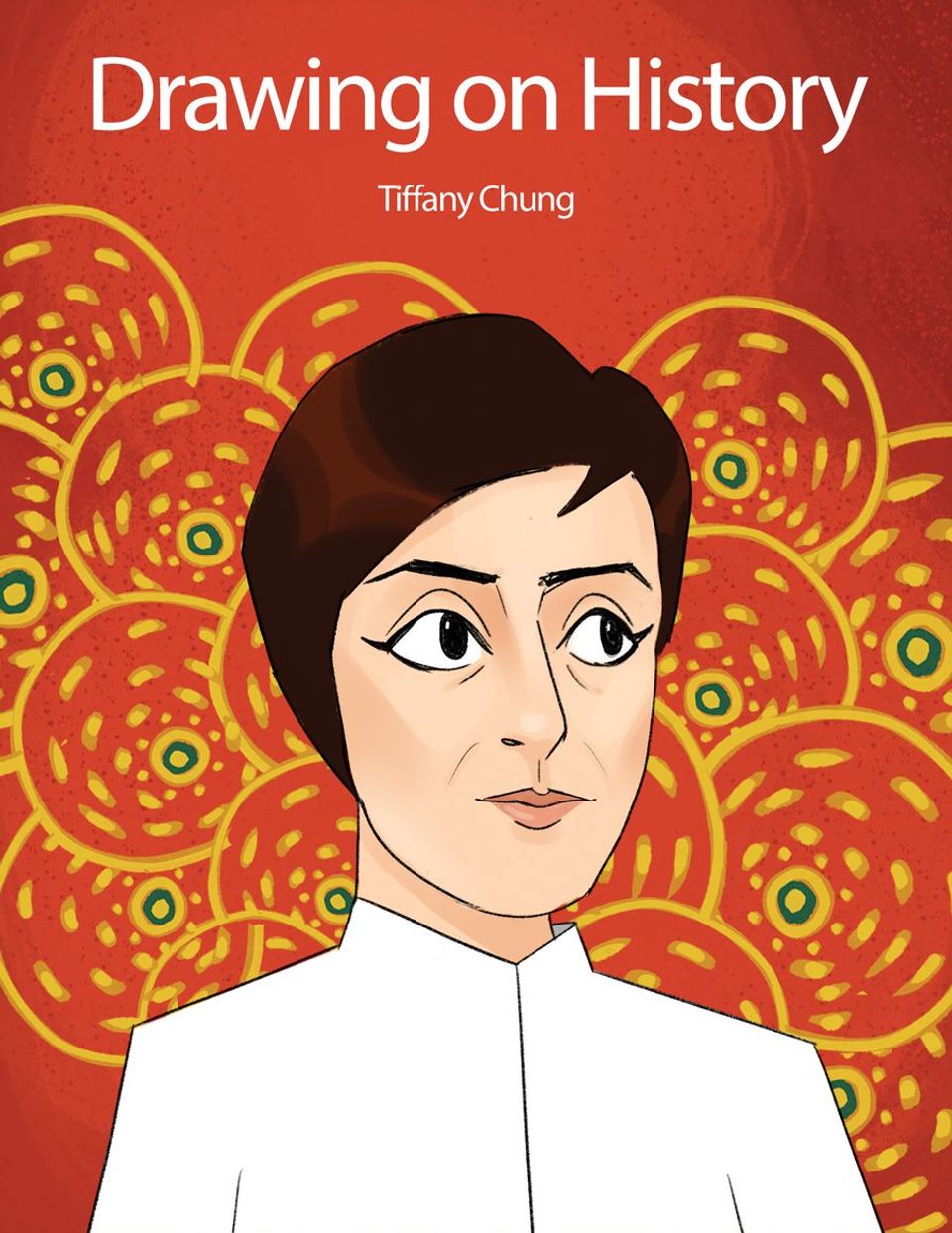 Tiffany is illustrated against a bright red background with golden circles designed behind her. The circles overlap each other and include golden specs and a green center. Tiffany is shown from the chest up; she is wearing a white coat with a small turtleneck. She is gazing to the right, but we see her whole face. Her hair is dark brown and cut very short, with a short strand grazed over her forehead. Above Tiffany is white text that reads: "Drawing on History". Underneath, there is a subtitle that reads "Tiffany Chung."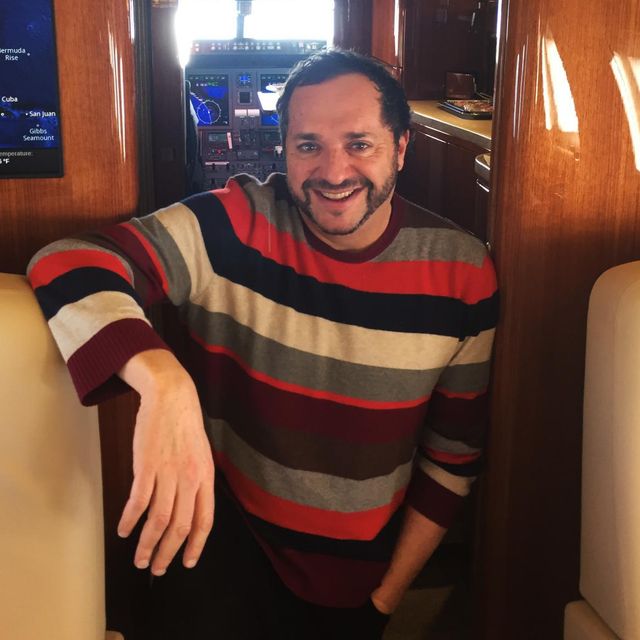 September 21, 2022
The cover of the comic Tiffany Chung, Drawing on History. Illustrated by Rebe Chen.
Internationally acclaimed artist Tiffany Chung was born in Vietnam in 1969, and is known for her multimedia work that explores migration, conflict, and shifting geographies in the wake of political and natural upheavals.
This comic is part of a series Drawn to Art: Tales of Inspiring Women Artists that illuminates the stories of women artists in the collection of the Smithsonian American Art Museum. Inspired by graphic novels, these short takes on artists' lives were each drawn by a student-illustrator from the Ringling College of Art and Design.
We invite you to read the comic and share with your friends and young people in your life.