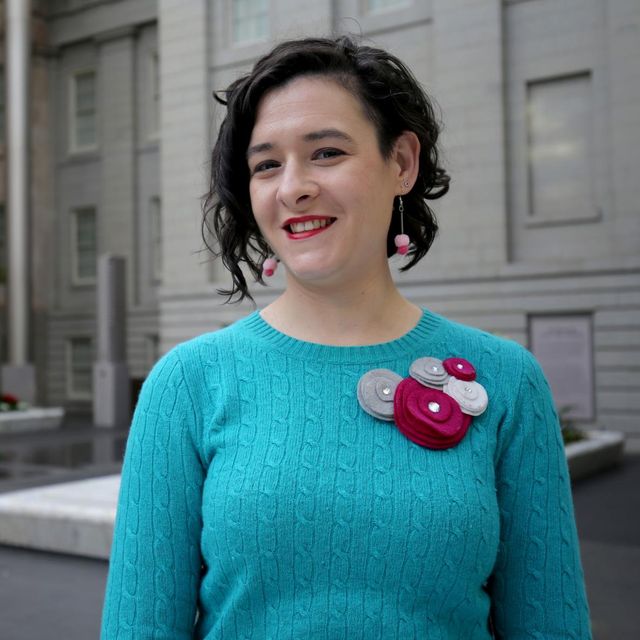 Gloria Kenyon
Public Programs Coordinator
June 19, 2020
This Sunday is Father's Day. Maybe you and your dad are Like Father, Like Son or maybe you're different from one another. Today we have two crafts to celebrate dad using materials you likely have in your home. Please note, these crafts are designed for pre-school to elementary-age children with some help from an adult.
Baseball Glove Card
Supplies Needed:
Cardboard
Baseball Glove Template (if needed)
Hole Punch
Black or Brown Yarn
White Paper
Red crayon, paint, or marker
Use the template or trace your child's hand on the cardboard to make the glove shape. Cut it out.
Punch 4 holes at each juncture; two on each finger side.
Lace the yarn through the holes in a X pattern across each set of holes. Tie off the yarn to the back of the glove.
Trace a circle to fit in the middle of the glove. Paint or draw red lines to look like baseball stitching.
Cut out the circle and glue to the center of the glove.
Write in your Father's Day message.
Bowtie Card
Supplies Needed:
Card stock or construction paper, 2 colors
Buttons
Ribbon
Glue
Scissors
Fold the main color of paper in half to make a card.
Cut the other paper into a 3 x 5 rectangle.
Accordion fold the rectangle into a bowtie shape, folding the long sides. Glue a piece of ribbon around the center to hold in shape. Fan out the sides.
Glue the bowtie down at the top.
Cut a piece of ribbon to fit from the bottom of the bowtie to the bottom of the card. Glue down. Glue a series of buttons on top of the ribbon to make it look like a shirt.
Write in your Father's Day message.
After you share with your dad or the father figure in your life, please share with us @americanart. 
This is the fifth blog post we've published on crafting at home. We'll be publishing another at-home craft with the craft master soon. In the meantime, check out our video library of crafting projects from past Handi-hour events.