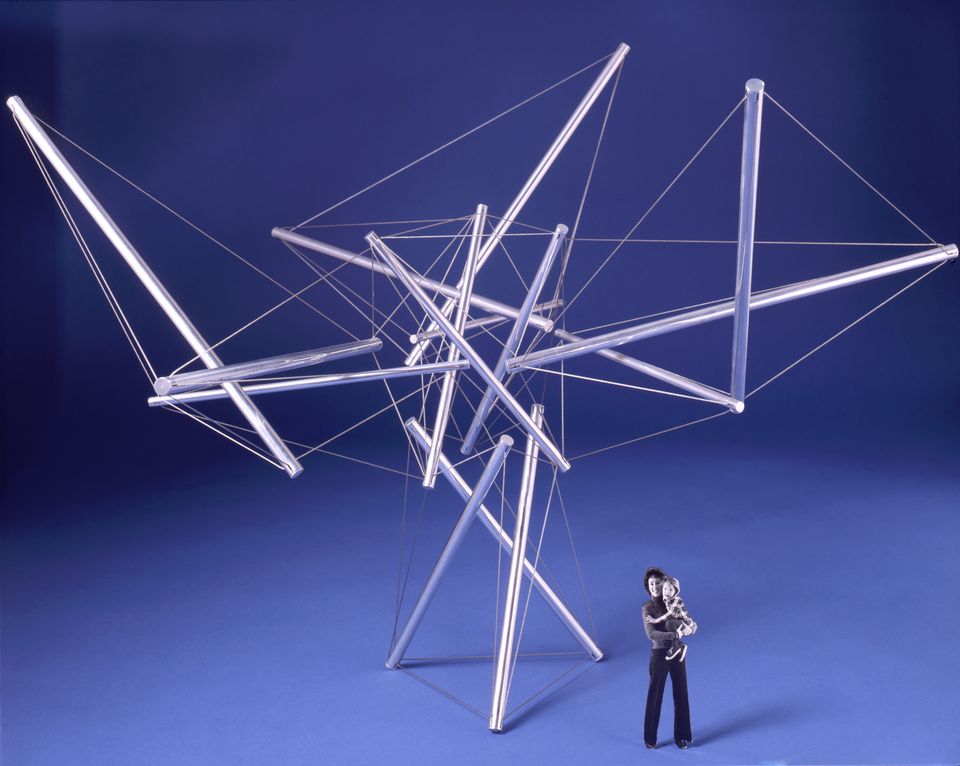 While focusing on providing material aid and relief to the thousands displaced by Hurricane Katrina, it's certainly the case that much in the way of charity will be required to rebuild the unique cultural capital that is New Orleans and to restore the many Gulf Coast arts institutions damaged by the storm and subsequent flood. The American Association of Museums compiled a list of first reports regarding the status of various Gulf-area collections; the organization continues to update the list as new information is received. Though some sites suffered extensive damage, many more escaped with only moderate injury, and several museums along the coast have already reopened. Arts Journal and in particular Tyler Green have compiled comprehensive links related to the effects of the hurricane on arts institutions and how you can extend aid to those affected.
A few more things: Hoping to find out information about the Contemporary Arts Center in New Orleans (a place I always, always try to visit when I'm in town), I found that CACNO staff set up a blog for staff, friends, and area artists to check in. It seems that people are still leaving comments and noting sources for assistance—which reminded me that a small army of people who facilitate the arts were also evicted by the storm. Here's hoping they have all made speedy progress back home.
I also wanted to pass along a remarkable August story from the New Orleans Times Picayune concerning the New Orleans Museum of Art:
The New Orleans Museum of Art survived Hurricane Katrina and its aftermath without significant damage.

But when Federal Emergency Management Agency representatives arrived in the area Wednesday, NOMA employees holed up inside the museum were left in a quandary:
FEMA wanted those evacuees to move to a safer location, but there was no way to secure the artwork inside.

Six security and maintenance employees remained on duty during the hurricane and were joined by 30 evacuees, including the families of some employees.
Very real dedication—I'd love to hear a followup to that story.
That same article reports that, despite the best efforts of the staff to prepare the sculpture garden for the storm, unfortunately, the New Orleans Museum of Art lost a major sculptural work: Virlane Tower, a "tensegrity" sculpture by Kenneth Snelson. Washington, D.C., sports two similar works by the artist: Needle Tower, in the Hirshhorn Sculpture Garden, and the piece pictured above from the American Art collection.
Finally, you don't want to miss this story about Katrina-related conservation efforts:
These works and many others — paintings and frames crusted with mold and fungus, bits of debris, even a few feathers — are [in Chicago] to be repaired and revived by art conservationists participating in their own version of hurricane recovery.

They're part of The Chicago Conservation Center, a team of experts working in a sprawling seventh-floor studio more than 800 miles from New Orleans and the devastation left by Hurricane Katrina. They have much to do: A giant multicolored abstract is splattered with grime, an autumn landscape is flaking, canvases are sagging.
Courtesy of Modern Kicks. I imagine it's been some time since the principle obstacle in conservation was mud.
Connection: Katrina Alters the View for New Orleans Artists (via NPR)