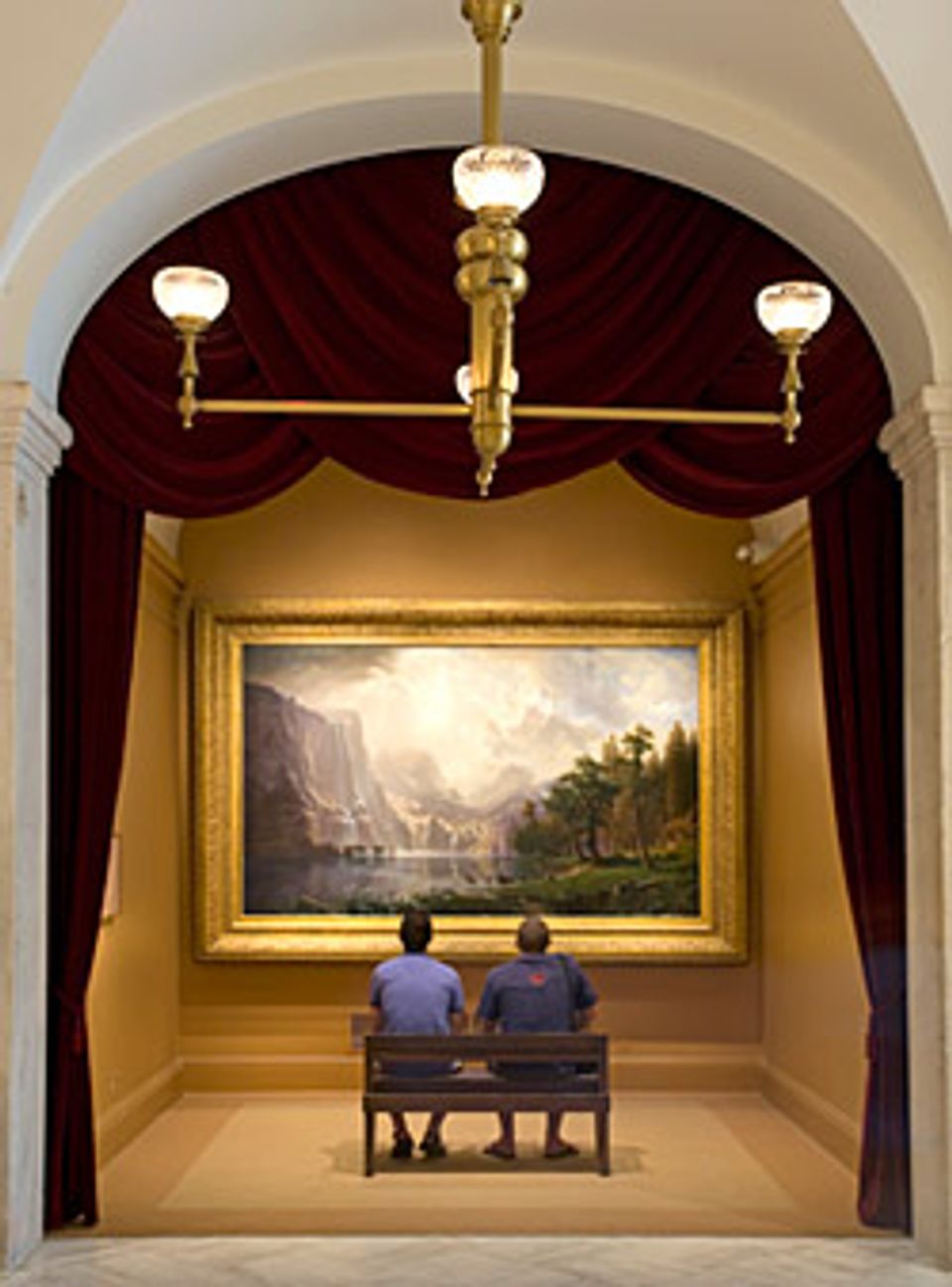 This is the second in a series of personal observations about how people experience and explore museums.
Sometimes I wonder if it's the art-watching or the people-watching I seek out in museums. Museums, especially on the weekends, are filled with what I imagine are people on dates, long-term married couples, strangers meeting for the first time, partners of every stripe. I watch people eye each other across the room and think: Art is communication. Art is longing. Art is sex. It's so easy to smile at someone here. I love the unwritten rule of not walking in front of somebody while he or she gazes at an artwork or reads a wall label. There's a dance to it all.
Today I watch a man put his arm around his date's waist and say, "You have to see this." There's nothing else to say. They glide across the room to the painting he wants to share with her. Isn't this what love is all about: seeing things through someone else's eyes, adding your life to the life of the paintings, sculptures, and photographs that surround you? The architect Louis Kahn said, "Conversations sound different in different rooms." In the museum, there are conversations with words, and those that often speak volumes to our souls: those without words.