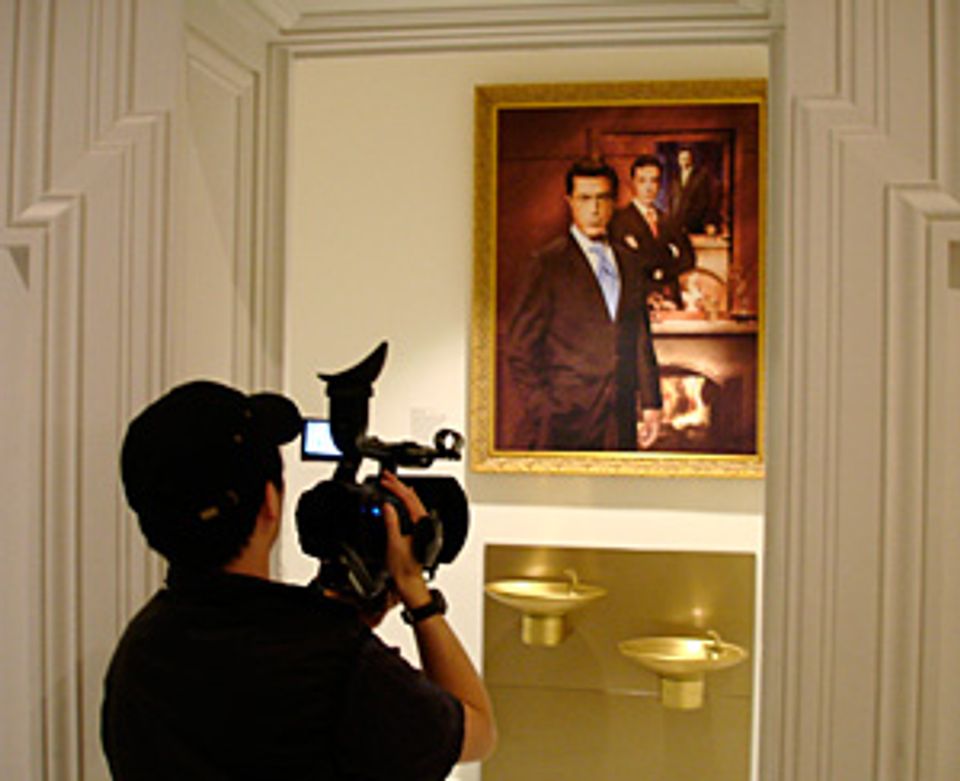 The media's all over this one. Stephen Colbert's portrait hangs to the left of the men's room.
Washington... Lincoln... Kennedy... and now Colbert. Just in case a writers' strike and a presidential campaign in full swing weren't enough to keep him busy, Comedy Central's Stephen Colbert was determined to have his portrait hang in the National Portrait Gallery (NPG). I was looking at some portraits by American artist Thomas Wilmer Dewing at SAAM when I got the call on my cell. I hurried down the hall to NPG to see for myself. From my point of view, the timing was perfect. I needed a drink of water and the framed Colbert was hanging above the water fountains, perilously close to the restrooms.
Colbert's portrait, actually three images in one so it's kind of like a condensed triptych, will hang mere steps away from the exhibition of presidential portraits (as close as he will ever get to an official Washington nod). But only for six weeks. That's when the portrait's expiration date is up, and Colbert may go in search of another home for his likeness. D.C. Museums: you have been warned!
Related Links: Colbert's Portrait on the National Portrait Gallery Site; Others' photos from the NPG flickr pool