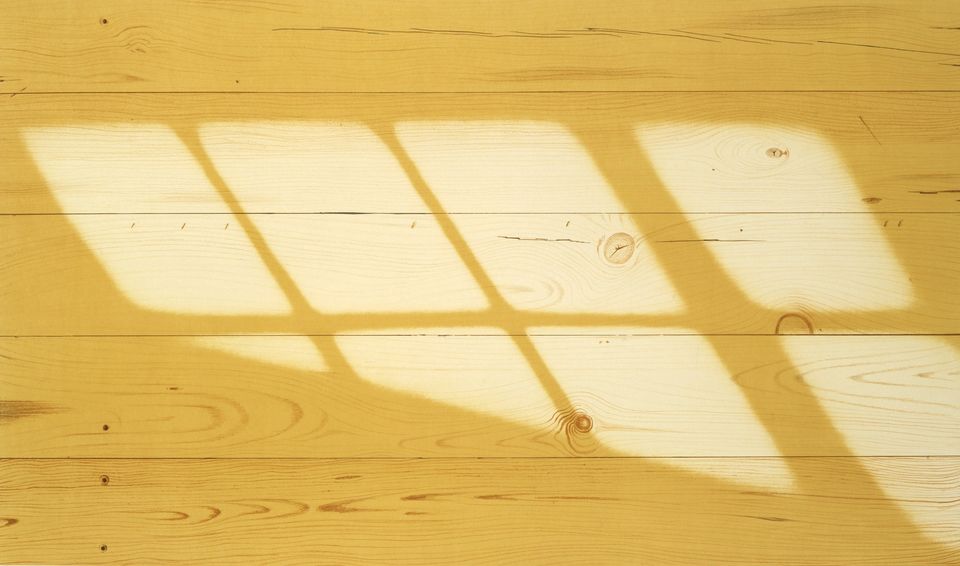 Edward Ruscha, Western Horizontal, 1986, color lithograph on paper, Smithsonian American Art Museum, Gift of Tom and Judy Brody, 1991.43.1, © 1986, Castelli Graphics and Cirrus Editions
Multiplicity features contemporary prints from the museum's permanent collection. All of the prints are editions and each impression is considered a work of art. Also of interest is the fact that the works on view represent a collaboration between artist and printer.
Ed Ruscha's Western Vertical and Western Horizontal are color lithographs on paper from 1986. They were acquired by American Art five years later. Each captures the feel of wood grain and the poetry of fleeting, found light. I'm more used to seeing Ruscha's work that includes words or type such as O.K. also in the museum's collection. The pair of "Westerns" feels quiet in comparison, allowing the viewer to create--if not dream--his own narrative.
There are more than eighty works by forty-five artists in the exhibition, including prints by Kara Walker, Sol LeWitt, Kiki Smith, and a surprising set of seven by composer John Cage. Some of the media used make me want to learn more. Mary Heilmann's Mint Boy from 1998 is described as "color aquatint with spit-bite on paper," while Linn Meyers' (who was born in D.C.) Untitled from 2007 is a "sugar-lift etching on paper." To find out more about some of the artists in the show and their printmaking techniques, view a discussion they had with curator Joann Moser.
With so much to see, I'd say Multiplicity is worth multiple visits. The exhibition remains on view through March 11, 2012.