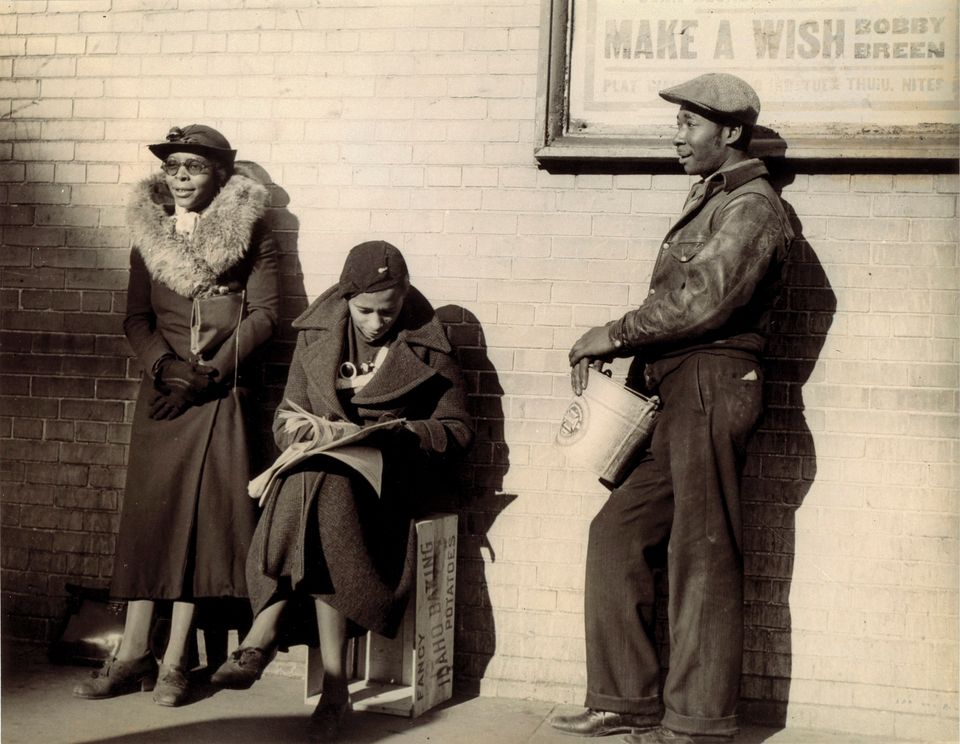 In a poem titled, "Mother to Son," Langston Hughes wrote of an African American woman's hardships, as she advises her son to never give up: "Well, son, I'll tell you:/Life for me ain't been no crystal stair..." Far from it. These steps have tacks, splinters and torn up boards. Sometimes the stairs are bare. It is these steps I was reminded of when I visited American Art's new exhibition, African American Art: Harlem Renaissance, Civil Rights, and Beyond, on view through September 3, 2012.
The exhibition features one hundred works by more than forty artists from American Art's permanent collection, including recent acquisitions that are on view for the first time. The exhibit begins with the Harlem Renaissance in the 1920s and continues through the Civil Rights movement of the 1950s and 60s, then ends with mid-to-late twentieth-century works. The pieces include paintings, prints, photography (many have never been seen in Washington DC before), and sculpture, covering the artistic movements of postmodernism, documentary realism, expressionism, and abstraction. It is the record of a journey and all the difficulties and joys that accompany it. It is about people (singular), and a people (plural), and the way we rise and fall and rise again throughout our lives.
"The artists are telling us about the American experience through these sixty or seventy years," says senior curator Virginia Mecklenburg, "Each of the artists included in this exhibition made a compelling contribution to the artistic landscape of 20th century America, and we are delighted to feature their work in the museum's galleries." One striking image at the beginning of the exhibit is the photograph titled Make a Wish (Bronx Slave Market, 170th Street, New York) by Robert McNeill. McNeill, who is also represented in the show by his WPA-commissioned photographs of the black experience in Virginia, was in school in New York when he captured this image in the Bronx. The women pictured here are day laborers waiting to be picked up for domestic labor, gathered in a patch of sun, under a billboard advertising a movie called Make a Wish. The words and the image speak volumes.
Other photographers represented in the exhibition include Roy DeCarava, Gordon Parks and James VanDerZee, who documented the rise of the black middle class in his studio portraits of the 1920s. Painters include Benny Andrews, Lois Mailou Jones and Jacob Lawrence. Toward the end of the exhibition are beautiful abstract works by Washington, DC-area painters Alma Thomas, Felrath Hines, and Sam Gilliam, whose 1966 Light Fan comes out of the Washington Color School and shares a quiet elegance with the Veil paintings of Morris Louis.
As Langston Hughes's poem continues, the mother describes the hard work and struggle to climb and reach for something better. "And sometimes goin' in the dark/Where there ain't been no light." That dark and that light radiate equally in this compelling exhibition.
Related:View the African American Art exhibition slide show and Oh Freedom! Teaching African American Civil Rights Through American Art at the Smithsonian