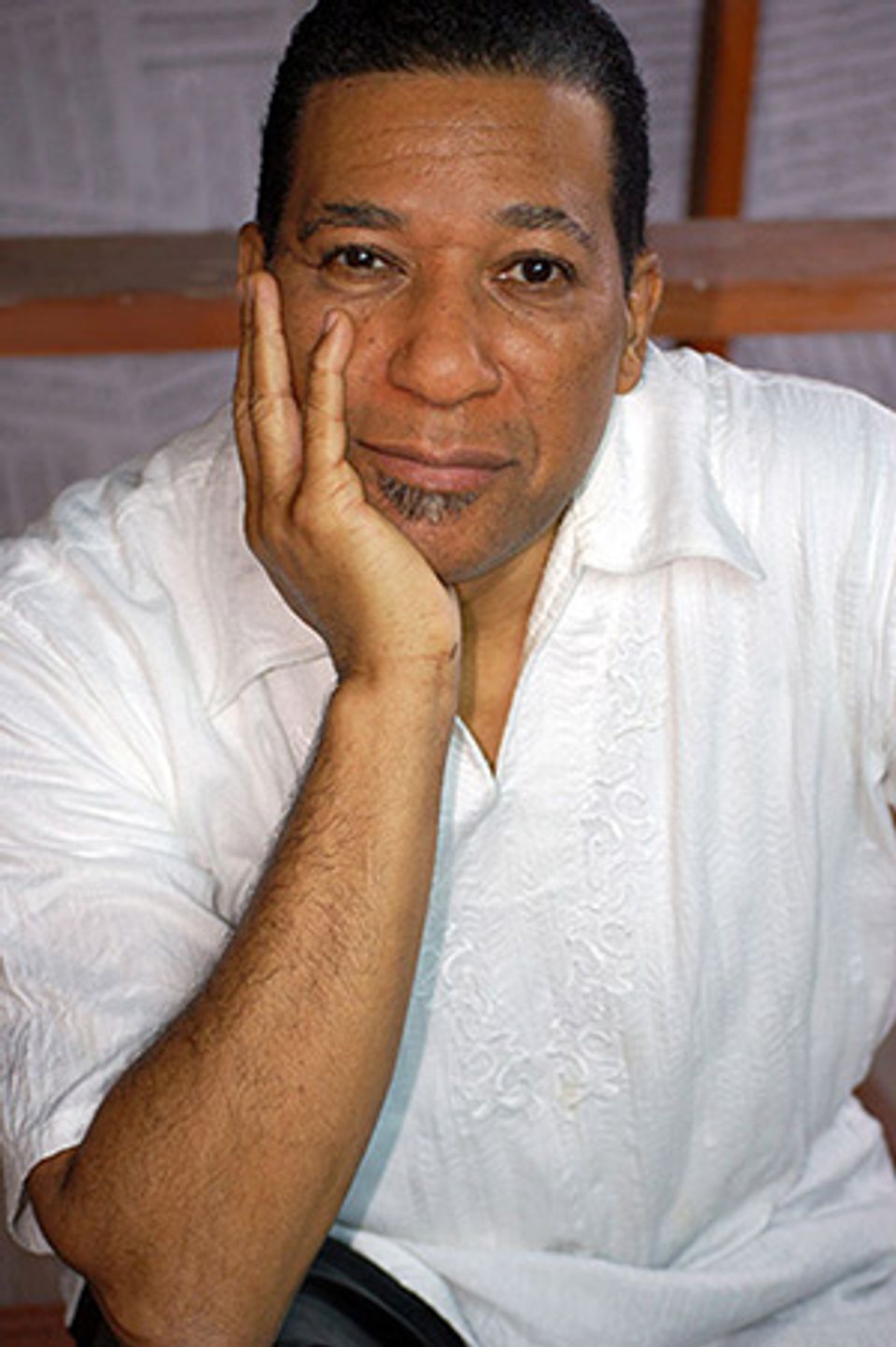 Drummer and Composer Nasar Abadey
Drummer and Composer Nasar Abadey is the founder, leader and driving force of SUPERNOVA®. He will be performing "Jazz and the Civil Rights Movement" at the next Take 5! on Thursday, September 19th from 5-7 p.m. Public Programs Coordinator, Laurel Fehrenbach, interviewed Abadey to find out more about the theme of the concert and just how music impacted an important moment in history.
Eye Level: You have called this concert "Jazz and the Civil Rights Movement". What does that mean exactly? What kinds of songs are you going to include?
Nasar Abadey: In the 1960s, jazz music was changing with the times and very reflective of the mood it created by the civil rights movement. In many ways, the music became a voice for change.
There is a plethora of music to choose from this period. We will delve into the repertoire of John Coltrane, Max Roach, Cal Massey, Charles Mingus, as well as original compositions from members of the band.
EL: What role do you think music, specifically jazz, played in the Civil Rights Movement? How was it used?
NA: Jazz music is a vehicle for free expression. Music sometimes offers opportunities to say things better than words can convey. Jazz music has a strong emotional impact on the listener because of how it speaks to the heart, intellect, and spirit. On the other hand, adding lyrics to a melody and harmonic structures designed to affect emotion, contemplation, and realization also was very effective in raising consciousness. Additionally, composers of such compositions felt a sense of release by getting deeply felt thoughts out in the open through music. This process is very therapeutic to the composer as well; as it creates a channel to release thoughts, ideas, and opinions that otherwise might have remained pent up without a means of expression.
EL: How did the different composers and musicians, like Max Roach, John Coltrane, and Charles Mingus, translate their involvement with the movement to their music? What should we be listening for?
NA: Listen for a mood; or an expression of concern, love, disdain, sadness, hope, and pride. There were a lot of lives lost during this period because many people believed that there needed to be a change and others felt vehemently that things should remain the same.
EL: How did this music influence the rest of the jazz world at the time?
NA: John Coltrane's sound was a leading voice of this era. He pushed the music beyond limits reached before his emergence. Most of us wanted to explore the new found freedom offered through the exploration of this music. Also, in this era the musicians began to reach back to the music's African roots as a source of inspiration.
EL: As a musician today, how do you think this music reaches an audience in 2013? Is it still relevant and what lessons can we take from it?
NA: There is a vast audience for this music throughout the world. I think more needs to be done to promote and present this music as an original American art form. What is being done by the Smithsonian American Art Museum and its Take 5! series is very much along the lines of support needed to achieve the goals stated above.
This music is still relevant today. Of course, as a musician, I will always see its relevancy. The lessons are apparent given the fact some conditions of the '60s are still prevalent today. Additionally, the songs of that era are still performed to this day while some songs of other genres are forgotten and not performed at all. This music is classic!