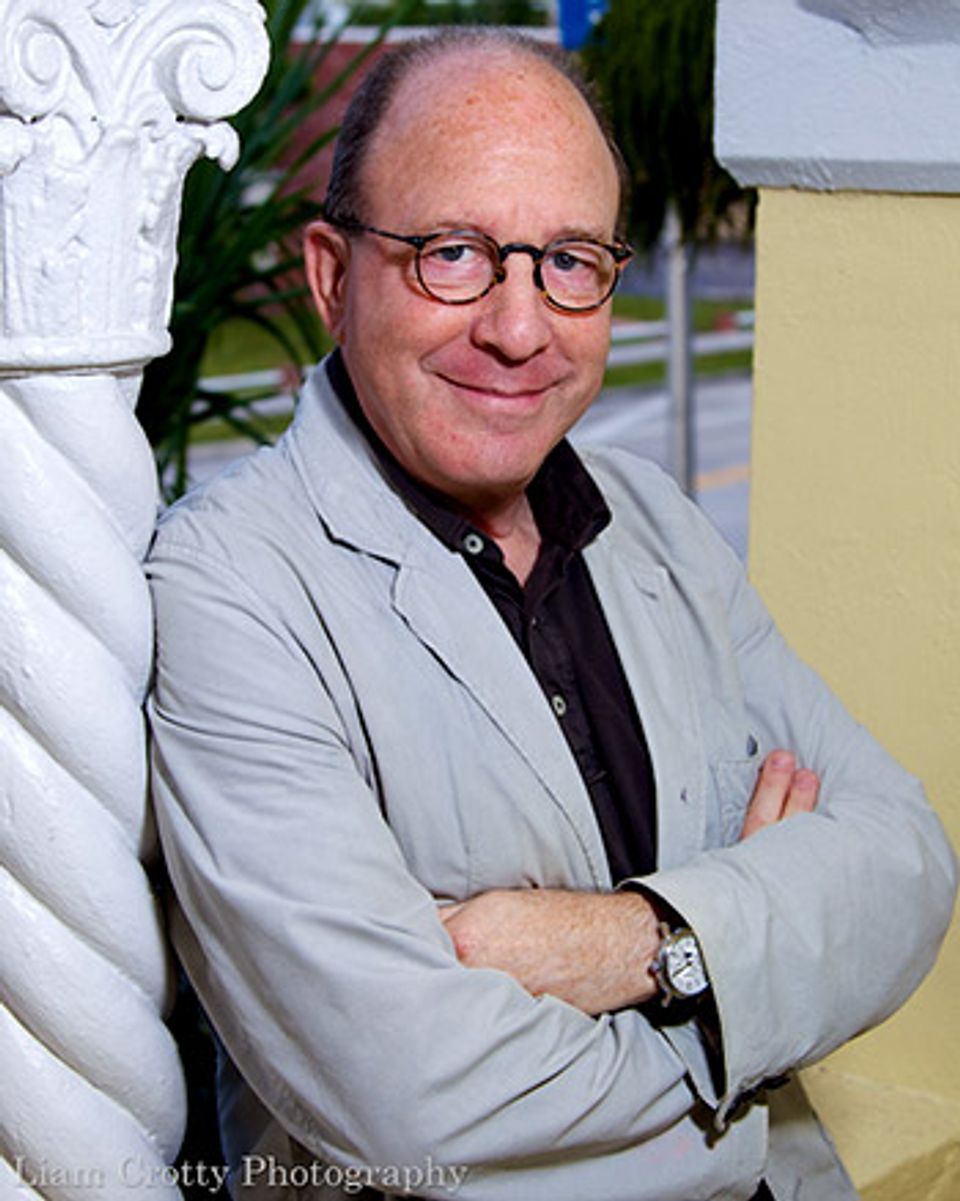 Jerry Saltz © Liam Crotty Photography
In an appearance worthy of a TED talk, critic Jerry Saltz delivered a spirited address the other evening at American Art's McEvoy Auditorium, as part of the Clarice Smith Distinguished Lectures in American Art series. Saltz, art critic for New York magazine and the author of Seeing Out Loud: The Voice Art Columns Fall 1998 - Winter 2003 and Seeing Out Louder, offered his remarks while pacing the stage relentlessly, giving himself a workout that would have made a FitBit sizzle.
Titling his talk, "A Year in the Life of an Art Critic: The Good, the Bad, and the Very Bad," Saltz talked about his job as a critic and his schedule of attending thirty to forty shows a week, then returning home to write them up. Interestingly, before he was a critic, Saltz mentioned his life as a long distance truck driver who liked to read ArtForum magazine. He would eventually become a reviewer for that publication.
"Other artists teach us about art," Saltz said before speaking about the "history" of Jackson Pollock's drips (you can trace them all the way back to cave paintings) and Picasso's once-scandalous Les Demoiselles D'Avignon. Saltz continued with observations on Matisse and Picasso, the relationship between the two artists, and the sublime nature of Matisse's Paper Cut-Outs.
Speaking to the artists in the audience he urged them to "make your work yours" before adding, "You must exhaust everything you can do before you end up doing what you must do, what you're driven to do." He then went on to lay out some essential rules. These include #1 "Embed Thought in Material"; #2 Never count anyone out. Be nice to everybody, even the ones you hate; and #3 "You must not ever be defined by rejection or failure, ever." He advised that when you go out into the world, "show up for everything, do everything...there should be no line of investigation closed to you." In short, he told us, "create a world."
If you've got concerns about contemporary art and the role of the artist today that are keeping you up at night, no need to worry. Jerry Saltz has it all covered: he even does the pacing for you.
Did you miss Jerry Saltz's talk? Here's our webcast:
On Wednesday, November 5, join us for An Evening with Kathleen A Foster: "They're Saved! They're Saved!:Winslow Homer and The Life Line," the third and final lecture in this year's Clarice Smith Distinguished Lectures in American Art series.