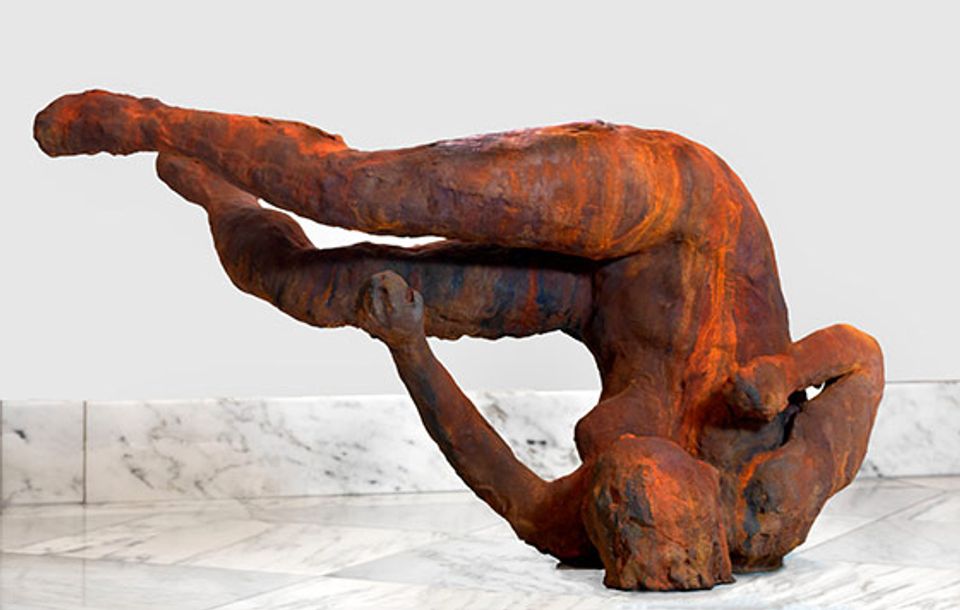 Eric Fischl's Ten Breaths:Tumbling Woman II
This is the fourteenth in a series of personal observations about how people experience and explore museums. Take a look at Howard's other blog posts about seeing things.
When Eric Fischl inaugurated the Clarice Smith Distinguised Lectures in American Art series recently, he covered a lot of material. Though best-known as a painter, he's worked in a variety of media in his more than forty year career. Ten Breaths: Tumbling Woman II a second sculpture he made in response to the events of 9/11 is currently on view on the third floor of the American Art Museum, and Fischl's remarks are certainly worth noting.
The original Tumbling Woman was unveiled at Rockefeller Center on the first annivesary of 9/11. A firestorm erupted around it and it was covered up and removed a few days later. According to Fischl, "The experience of 9/11, the trauma and tragedy was amplified by the fact that there were no bodies. You had 3000 people who died and no bodies, so the mourning process turned to the language of architecture." That led to a question about how to grieve and how to memorialize. "Do you shoot up lights that look and imitate like ghosts of the building, or do the footprints of the building have to be preserved as sacred ground?" Fischl asked.
What makes this Tumbling Woman different from the original, is a matter of scale and a simple gesture of the arm. "I extended her arm in the hopes that someone would grab her arm and help slow the tumbling down."
Unlike the people we lost on 9/11, Fischl's Tumbling Woman, remains with us, at the moment of impact—her skin a haunting shade of fire.