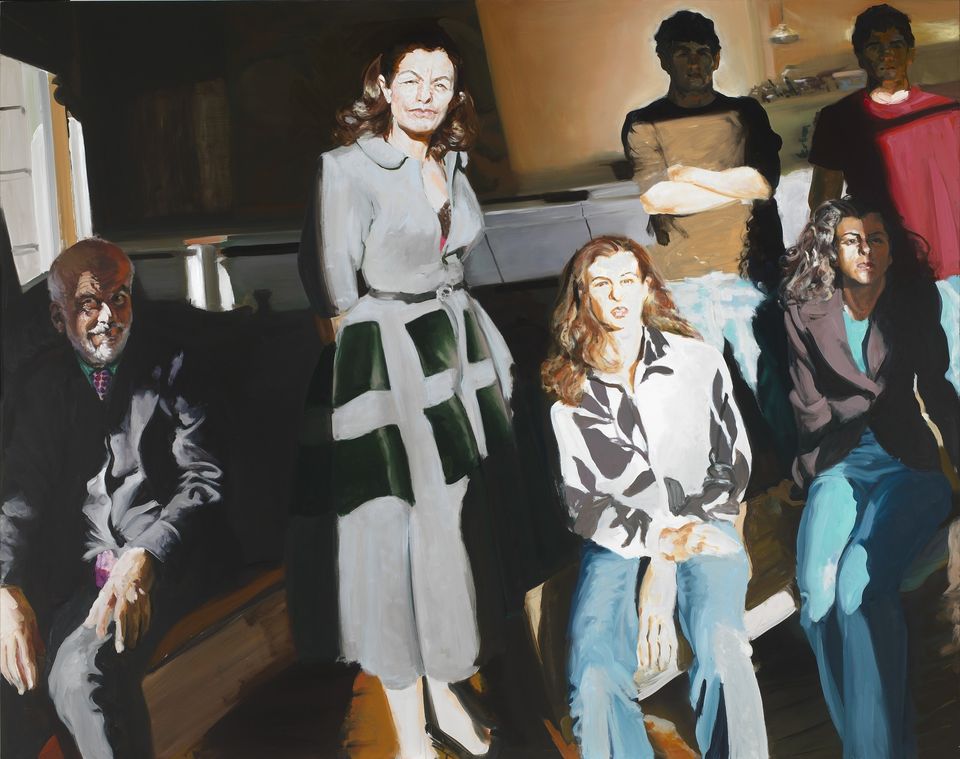 Having titled his recent memoir Bad Boy: My Life on and off the Canvas, Eric Fischl kicked off this season's annual Clarice Smith Distinguished Lectures in American Art series with a survey of his work, spanning more than forty years. From art school to the heady days of being an art star in New York City in the 1980s, to his life and current work on Long Island where he lives with his wife, painter April Gornik, Fischl's eye and intelligence were apparent. The bad boy is now 66, with a mane of white hair—more eminence than troublemaker.
Fischl began the talk by showing us an abstract painting he struggled to complete in art school, a painting that he said changed his life, and became "the muse" that he built his career on. So frustrated by the process that he poured turpentine on the canvas, and where the paint disappeared, he painted a shape that resembled a house, a room, a bed, or all of the above. As Fischl began to explore figuration, that shape became both sign and symbol for the artist, as his work over the decades often features lovers in rooms, on beds ("the bed as arena"), caught in a moment in time. Like paintings by Edward Hopper—albeit with fewer clothes—Fischl strips down his subjects to create a painting as well as a psychological portrait.
From decade to decade, from room to room, exteriors and interiors, Fischl shared with us his lifelong relationship with figurative painting, printmaking, and sculpture. Glassine works from the 1980s gave Fischl the opportunity to talk about his creative process and how to assemble a narrative. Other works include celebrity portraiture, such as the Francesco Clemente family portrait, (currently on view on the third floor of the museum) and an upcoming series on art fairs. Fischl offered fascinating insights into the Clemente portrait and the role each family member plays in creating the narrative, deliberately or unwittingly. Martha Graham famously said, "movement never lies." After hearing Fischl's talk, I'm wondering if the same thing could be said about paint.
In case you missed Fischl's talk, you can watch the webcast.
On October 22, Jerry Saltz will be the next speaker in the Clarice Smith Distinguished Lectures in American Art series.