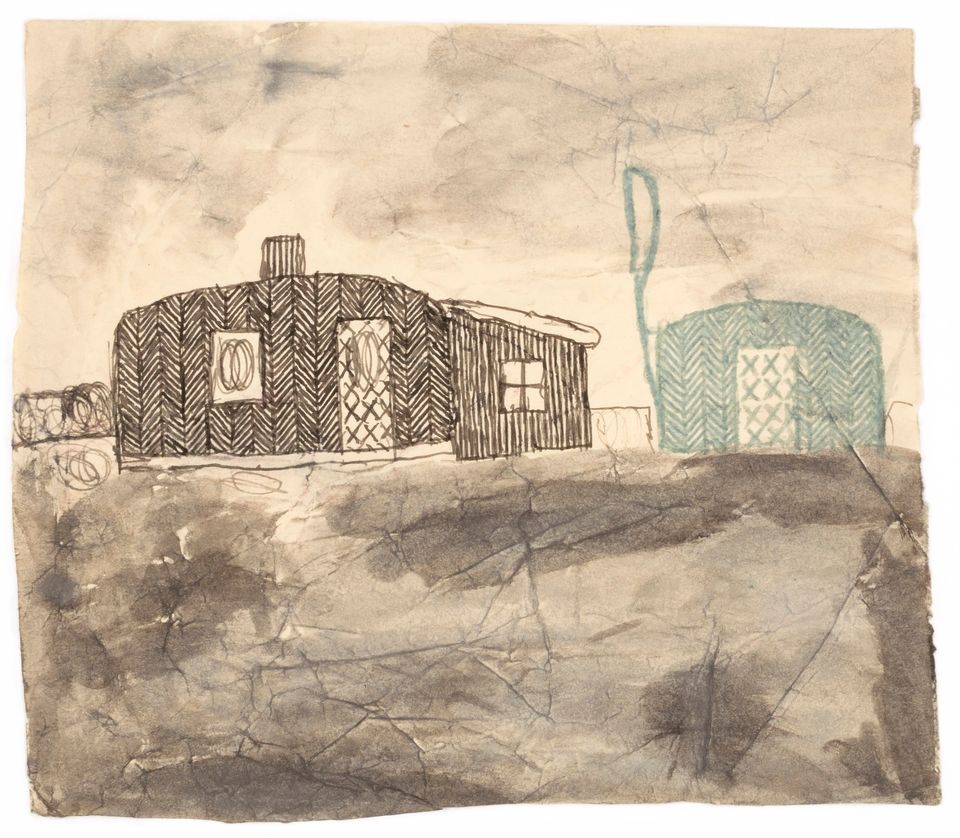 Untitled: The Art of James Castle opens today at American Art and features fifty-four works by the artist that were recently acquired by the museum. The exhibition remains on view through February 1, 2015.
In conjunction with the show, the exhibition curator and the Fleur and Charles Bresler Senior Curator of Decorative Art and Craft, Nicholas Bell, will moderate a discussion with Lynne Cooke, senior curator, National Gallery of Art; Jacqueline Crist, managing partner, James Castle Collection and Archive; Frank Del Deo, managing partner, James Castle Collection and Archive and, member, Del Deo & Barzune LLC Art Advisory; and Leslie Umberger, curator of folk and self-taught art, as they explore Castle's remarkable artistic vision. The discussion will take place October 2 at 6:30 p.m. here at the museum. It will also be webcast live.
James Castle was born in Idaho in 1899 and died there in 1977. Profoundly deaf since birth, Castle, unlike his siblings who were destined to work on the family farm, found himself picking up tools to make art at a young age, his way of negotiating day-to-day life. As he grew he used the materials found at home: scraps of paper, food packaging (the back of an ice-cream container or the wrapping from frozen spinach), and whatever else he could find. He also, unconventionally, used soot and saliva, to create many of his works on paper.
According to Leslie Umberger, curator of folk and self-taught art at the museum and co-author of the exhibition catalogue, his subject matter was composed of the following, "...Western style barns tucked against mountains, parked horse buggies, wallpapered bedrooms with mirrored dressers and cast-iron beds, stocked kitchen pantries, doorways and doorknobs, the mailroom his parents operated out of the family home, street scenes and power lines, the cemetery." From these humble beginnings, Castle managed to capture the people and places around him in visually complex interiors and exteriors. He also created his own books with their own alphabets and syllabary: in effect, he created his own world.