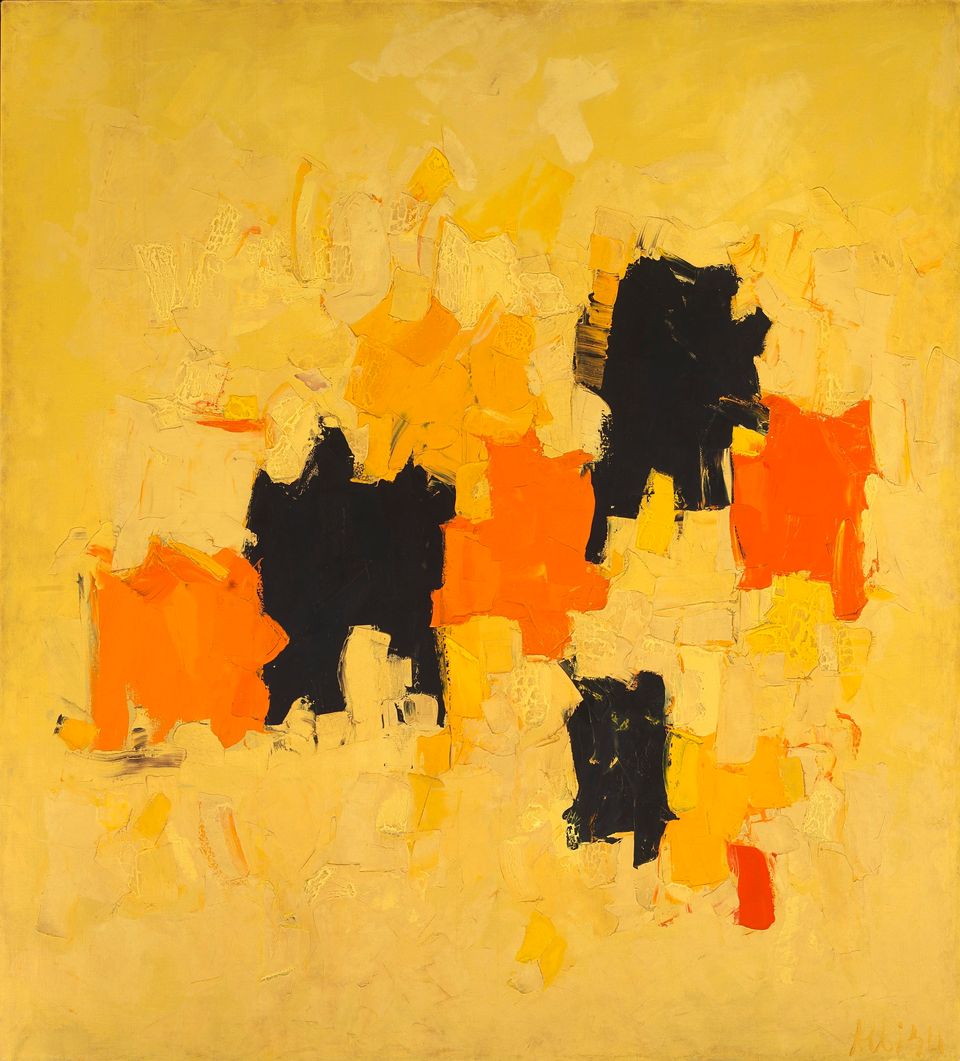 With the exhibition Our America: The Latino Presence in American Art on the road, I found myself missing an old favorite from the exhibit and permanent collection, Radiante, by Olga Albizu. Born in Ponce, Puerto Rico, in 1924, Obizu studied with Esteban Vicente (an artist whom I had the privilege of meeting in his studio a few years before his death), before moving to New York City. There, she studied with influential teacher, artist, and best friend to the abstract expressionists, Hans Hofmann, and painted Radiante in 1967.
The color in this painting is amazing, as is the texture. Dare I call it a painterly painting? In addition to its surface beauty, the painting exerts a hard-won depth through technique and form. Albizu referred to her works as a "conversation between color and form." And lucky us, we get to listen-in on that conversation.
Some people might recognize her work because her paintings were featured on the covers of several jazz albums in the 1960s on the Decca and Verve labels. It makes me wonder: when I look at Radiante am I seeing color and hearing jazz, or am I seeing jazz and hearing color?
Visit Our America's bilingual website, or view a slide show of the objects in the exhibition.
The show is at The Patricia and Phillip Frost Art Museum in Miami until June 22. Check out the exhibition tour schedule to see if Our America is coming to a museum near you.