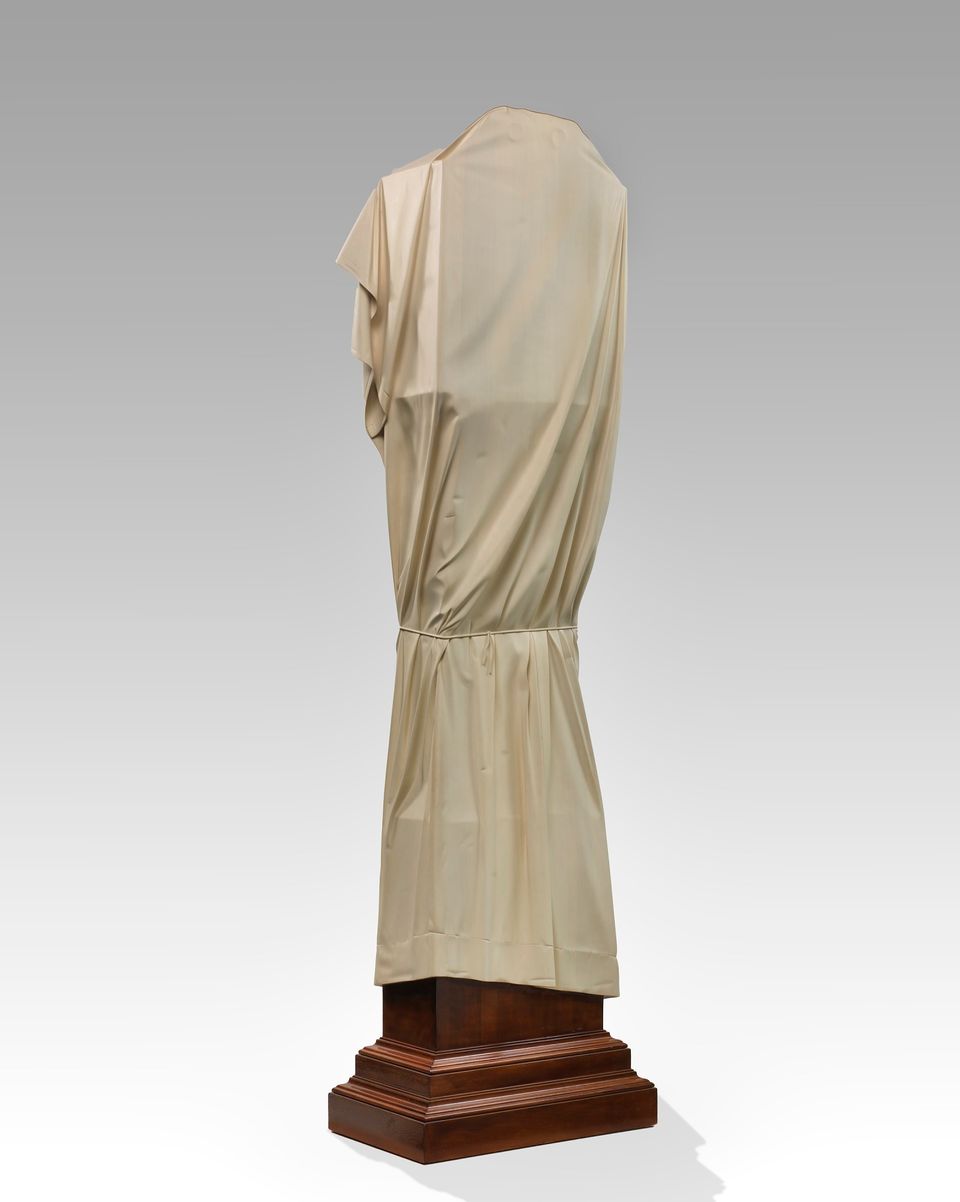 Wendell Castle, Ghost Clock, 1985, bleached Honduras mahogany, Smithsonian American Art Museum, Museum purchase through the Smithsonian Institution Collections Acquisition Program, 1989.68, © 1985, Wendell Castle
It's Throwback Thursday! And we at Eye Level have decided it's a great opportunity to bring back some of our interesting posts from the past. After the successful run of the Renwick Gallery's WONDER exhibition, we wanted to highlight some of our works from SAAM's permanent collection. In our ongoing exhibition, Connections: Contemporary Craft at the Renwick Gallery, Nora Atkinson, Lloyd Herman Curator of Craft, selected over 80 objects celebrating craft as a discipline and an approach to living differently in the modern world. One of the pieces now on display is Ghost Clock by Wendell Castle. Following is our blog post from 2010 about this wonderful trompe l'oeil piece.
Question: At the museum's Renwick Gallery, I saw a grandfather clock covered in a white cloth, but I can't remember the artist or title of this work.
Answer: You are referring to the sculpture Ghost Clock by Wendell Castle.
Castle's clever work is neither a classic grandfather clock nor a statement about time. His magnificent Ghost Clock is a haunting sculpture that is so still it suggests eternity. Constructed from laminated and bleached Honduras mahogany, it is a powerful example of trompe l'oeil, a French term that means "to fool the eye." Here, the drapery is not supple cloth but beautifully carved wood that looks like muslin in color and texture. What we think we see is, in fact, not what is.
Castle's piece was part of the exhibition Renwick at 25, which celebrated the Renwick Gallery's twenty-fifth anniversary. But you can still see it on display on the Renwick's second floor. For further information about the artist and his work, take a look at the book Skilled Work: American Craft in the Renwick Gallery.