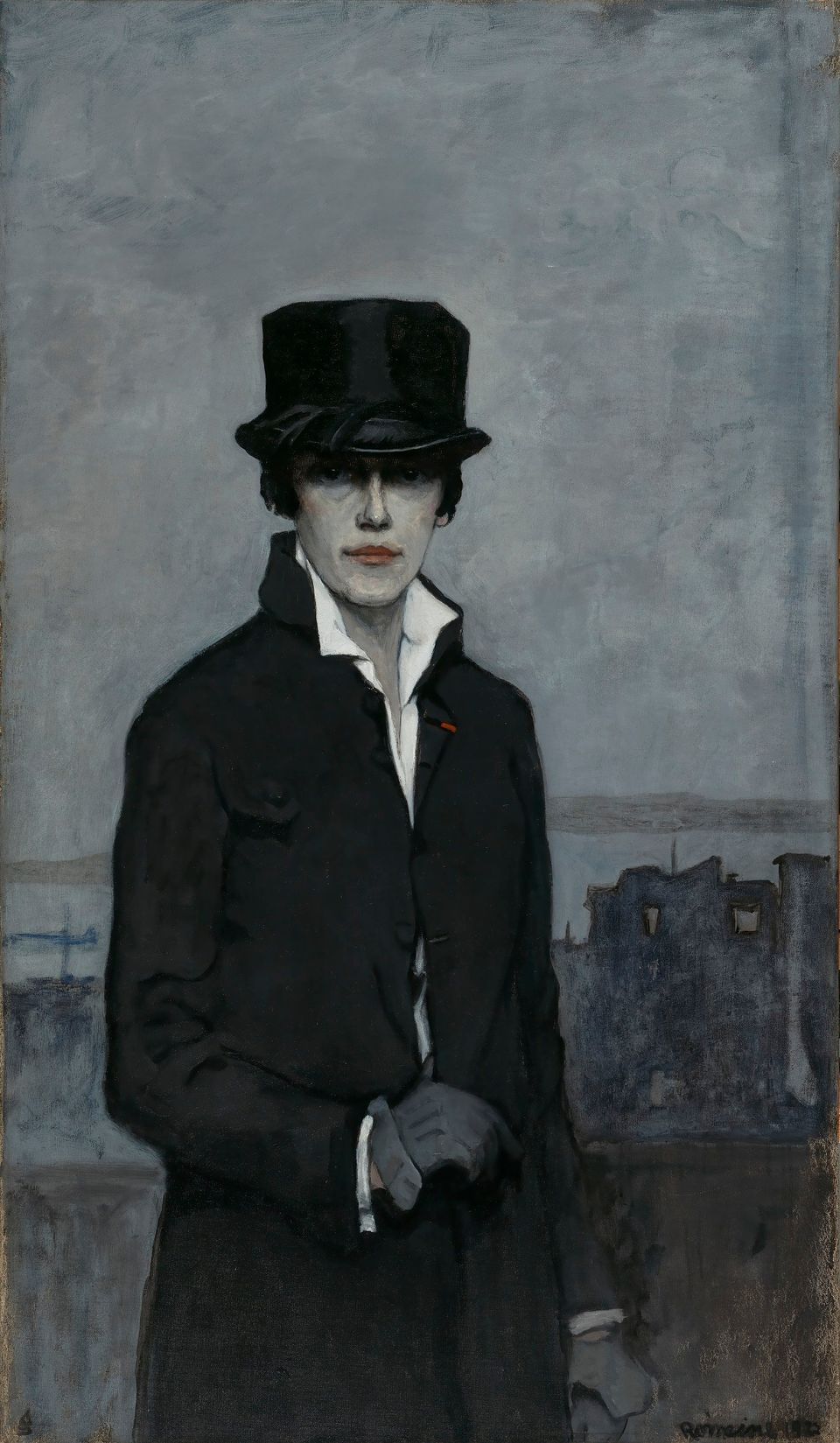 The exhibition, The Art of Romaine Brooks, has some answers. The artist lived most of her life in Paris where she was a leading figure of an artistic counterculture of upper-class Europeans and American expats. Brooks crafted an androgynous appearance that challenged conventional ideas of how women should look and behave. An out lesbian, she was not afraid to explore gender and sexuality in her works, portraying a pantheon of strong women who were game-changers in the world of arts and letters.
In addition to the paintings, SAAM's exhibition features a selection of drawings that Brooks completed in the 1930s, about the same time she was working on her unpublished memoir, No Pleasant Memories. Unlike the paintings, the drawings seem to have been created in a dream state: the lines are fluid and look as if the pencil never left the page. They are otherworldly, inward looking states of emotion. Together with the paintings, they illuminate the inner life of the artist.
There's a reason that a reviewer of her first solo exhibition in Paris in 1910 referred to Brooks as the "thief of souls." More than one hundred years later, we get a glimpse into the artist's soul as well.
View an online gallery of Brooks' paintings and drawings.
The Art of Romaine Brooks opens tomorrow, June 17, 2016 and remains on view through October 2, 2016. Join us tomorrow afternoon from 4-7 pm in the museum's McEvoy Auditorium for a panel discussion by scholars and experts on the life and art of Romaine Brooks.
Update: If you missed the panel discussion, view the archived webcast.