Early in her career, Brooks adopted a muted palette primarily of black, white, and various subtle shades of gray, sometimes with highlights of ochre, umber, or red, strongly reminiscent of James McNeill Whistler whose paintings she admired.
Her first exhibition in 1910 at the prestigious Durand-Ruel gallery in Paris established her reputation as an artist. One of the paintings, Azalées Blanches (White Azaleas), a nude reclining on a couch in the artist's studio, elicited comparisons to Francisco Goya's Naked Maja and Edouard Manet's Olympia by contemporary critics. A painting from 1914, La France Croisée, a symbolic image of France at war, was compared to Eugéne Delacroix's masterful Liberty Leading the People. Working in Paris at a time when Pablo Picasso and other modernist artists were challenging traditional approaches to art, Romaine Brooks maintained her independence from contemporary art movements.
In the 1930s, Brooks began writing an autobiographical manuscript titled No Pleasant Memories, and created a number of imaginative line drawings as illustrations. The book was never published, and Brooks all but abandoned her art career by the late 1930s.
Brooks' exploration of gender and sexuality in many of her portraits led to renewed interest in her work in the 1980s, and her powerful images are still compelling to audiences today. This exhibition brings together 18 paintings and 32 drawings from the museum's permanent collection, a number of which have not been seen for decades. Commentaries about the artworks were written by Joe Lucchesi, consulting curator for the exhibition and associate professor at St. Mary's College of Maryland. He also was the curator for the exhibition Amazons in the Drawing Room: The Art of Romaine Brooks.
Virginia Mecklenburg, chief curator, and Joann Moser, former deputy chief curator, selected the artworks on display.
June 16, 2016
–
October 1, 2016
Open Daily, 11:30 a.m.–7:00 p.m
Free Admission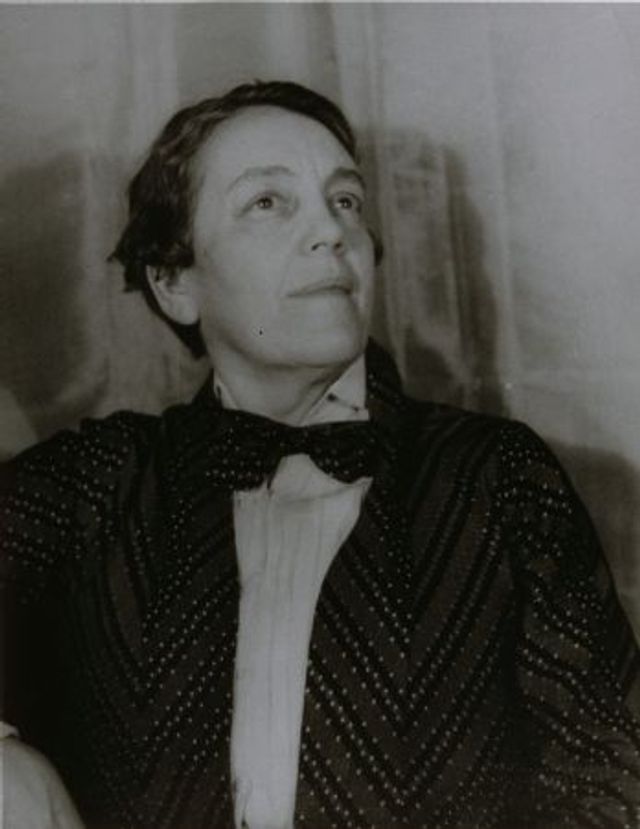 born Rome, Italy 1874-died Nice, France 1970
Romaine Brooks, the daughter of a wealthy, unbalanced woman estranged from her husband before Romaine's birth, had a miserable and unstable childhood.