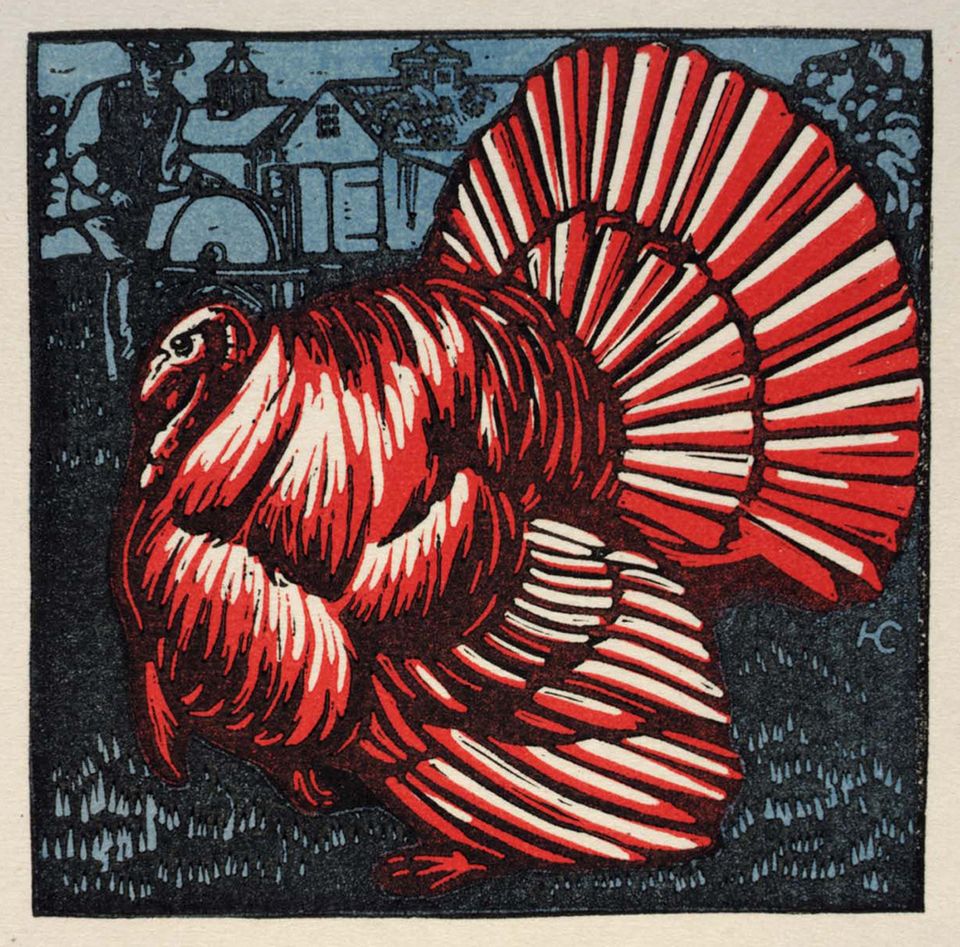 The Marchbanks Calendar—November by Harry Cimino
Happy Thanksgiving from SAAM! To celebrate this year's holiday we wanted to share a woodcut by Harry Cimino. Cimino was a 20th century illustrator and wood engraver. This beautiful turkey is the November woodcut he did for one of Marchbanks Press' early 20th century calendars. SAAM has in its collection eleven of the twelve monthly illustrations Cimino did for that calendar.
Have a great holiday!