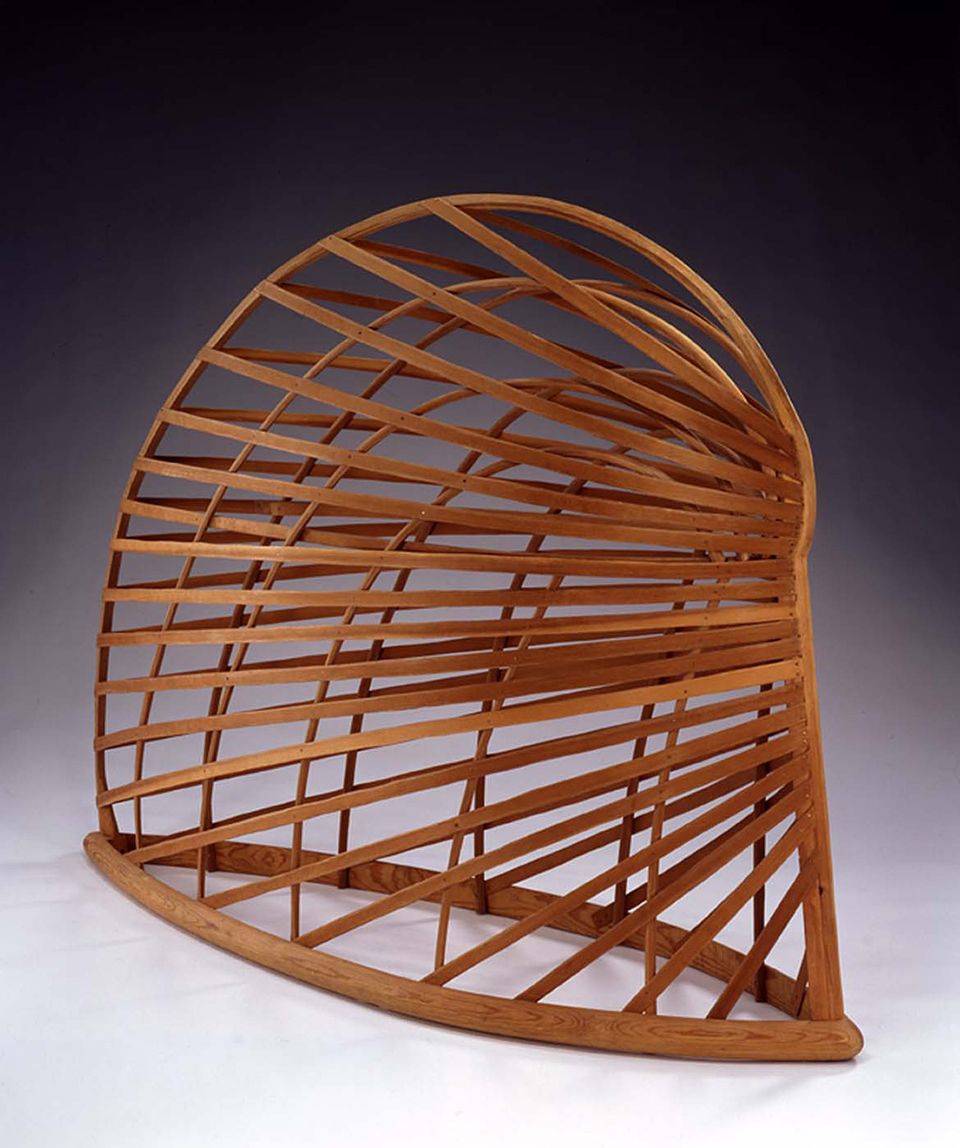 Martin Puryear's Bower
A master of printmaking and sculpture, Martin Puryear was born in Washington, DC, in 1941 where his childhood included frequent visits to the Smithsonian and an early exposure to art from around the world. Martin Puryear: Multiple Dimensions, opening today at SAAM, is a homecoming for the artist, and the opportunity for us to take a deeper look at Puryear's career. The more than seventy objects on view include early works from the artist's college days and time in Sierra Leone, while serving in the Peace Corps, as well as recent works, such as a maquette for Big Bling, his larger-than-life sculpture that debuted in New York's Madison Square Park earlier this month.
The exhibition is the first to show Puryear's works on paper on equal footing with the artist's sculptures. What emerges is a language of Puryear's own making, as he realizes these forms across time. Rather than a linear process, the word Puryear uses to describe his practice is "spiral." His visual vocabulary transcends time and media. Experimenting with scale, materials and varying levels of abstraction, his evocative forms often elude specific interpretations. At the recent dedication of Big Bling, Puryear remarked, "I tend not to tell people what they're looking at when they're in the presence of my work. I trust people's eyes. I trust their imagination. I trust my work to declare itself to the world."
Martin Puryear: Multiple Dimensions remains on view through September 5.