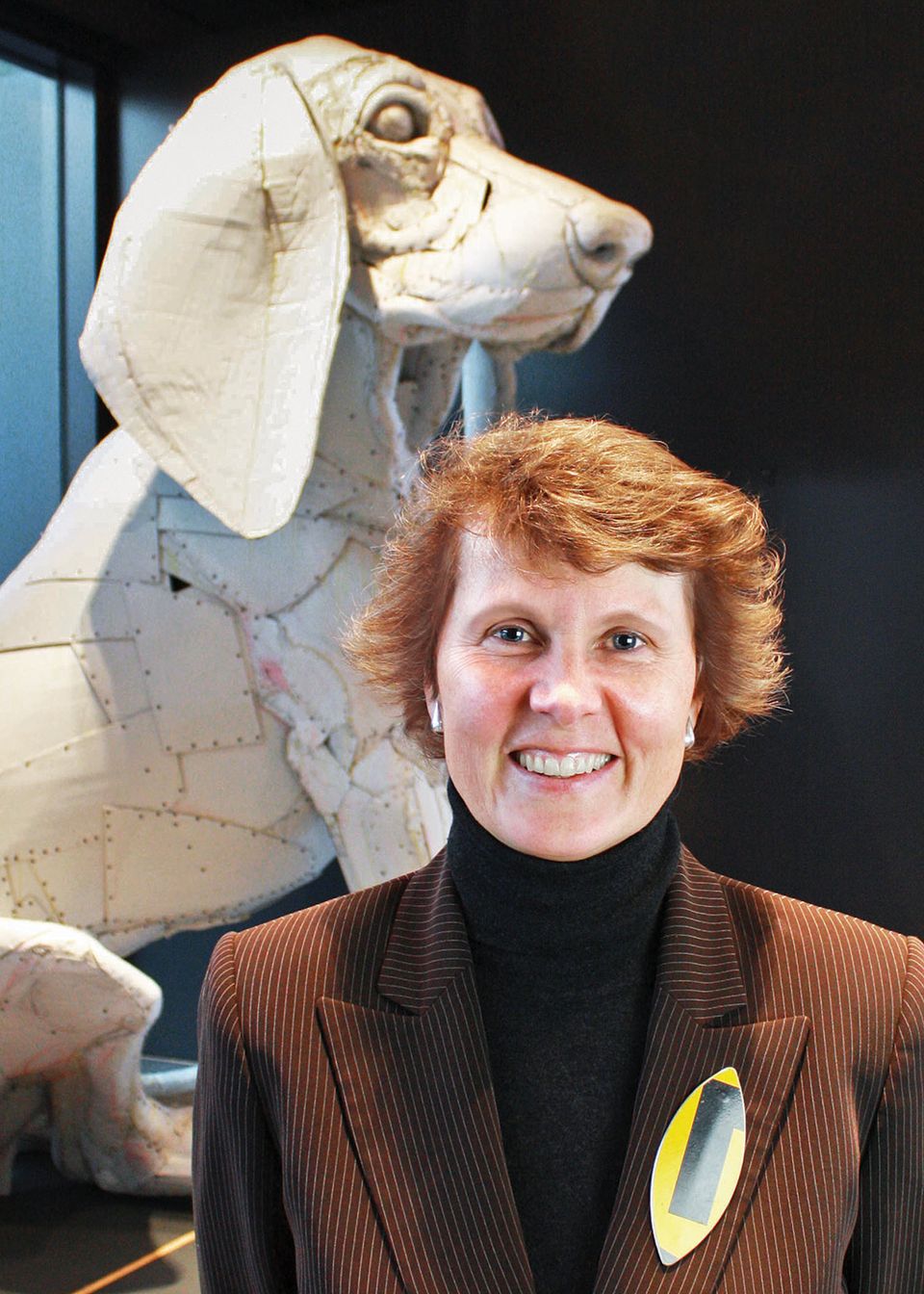 SAAM's new director, Stephanie Stebich. Photo courtesy of the Tacoma Art Museum.
Stephanie Stebich, executive director of the Tacoma Art Museum in Tacoma, Wash., since 2005, has been named The Margaret and Terry Stent Director of the Smithsonian American Art Museum, effective April 3. Stebich was assistant director at the Minneapolis Institute of Arts and the Cleveland Museum of Art and served on the board of the Association of Art Museum Directors and currently serves on the board of the American Alliance of Museums.
"Stephanie brings a wealth of experience to the directorship of SAAM, having served in leadership roles in major and regional museums across America," said Smithsonian Secretary David Skorton. "She has the knowledge, skill and stellar reputation that will enable her to build on and extend the museum's marvelous success in the years ahead."
As head of the Tacoma Art Museum for almost 12 years, Stebich has raised funds for a major renovation that doubled the museum's exhibition space, developed and implemented a strategic plan as well as a 10-year collection plan. She increased the collection by 2,000 works of art, including the Haub Family Collection of Western American art and art of the Northwest. She added major pieces to form the largest collection of works in glass by Tacoma native Dale Chihuly on view in a museum. She also developed through gift and purchase the most important collection of studio art jewelry by artists from the Northwest and one of the nation's premier western American art collections.
Stebich is known to be an effective fundraiser—she launched a capital campaign with a goal of $17 million in 2010 and has raised more than $37 million to date. She increased the full-time staff by 20 percent and added endowed curator, educator and fellow positions in recent years. More than 100 exhibitions opened during Stebich's tenure, including Matika Wilbur's "Project 562," "Edvard Munch and the Sea" and "Art AIDS America" and traveling exhibitions of works by Norman Rockwell and Georgia O'Keeffe.
As a trustee of the Association of Art Museum Directors, Stebich chaired the membership committee leading a major effort to enhance diversity in museum leadership. As a trustee of the American Alliance of Museums, she chairs the global steering committee and is the incoming national program chair.
As assistant director of the Minneapolis Institute of Arts (2001-2004), she was responsible for visitor services, public programs, interactive media and special events. Stebich also co-chaired a free city-wide festival of world arts. During her six years at the Cleveland Museum of Art (1995-2001), Stebich coordinated the strategic and facilities planning processes in support of the director and board of trustees. She managed the architect selection process for the major expansion and renovation project.
"I am honored to have been chosen to lead the national museum of American art in our nation's capital," Stebich said. "I am eager to tell the inspiring stories of American art through the museum's phenomenal collections and dynamic programs. I look forward to working with the museum's talented staff and the other directors of Smithsonian museums."
Stebich grew up in Scarsdale, N.Y., and graduated from Phillips Exeter Academy in Exeter, N.H. She received her bachelor's degree from Columbia University and her master's degree at New York University's Institute of Fine Arts. In addition, she has a certificate in non-profit management from Case Western Reserve University in Cleveland and is a graduate of the Getty Leadership Institute in Los Angeles. She was a fellow at the Guggenheim Museum and studied at the University of London's University College. She is fluent in German and French.