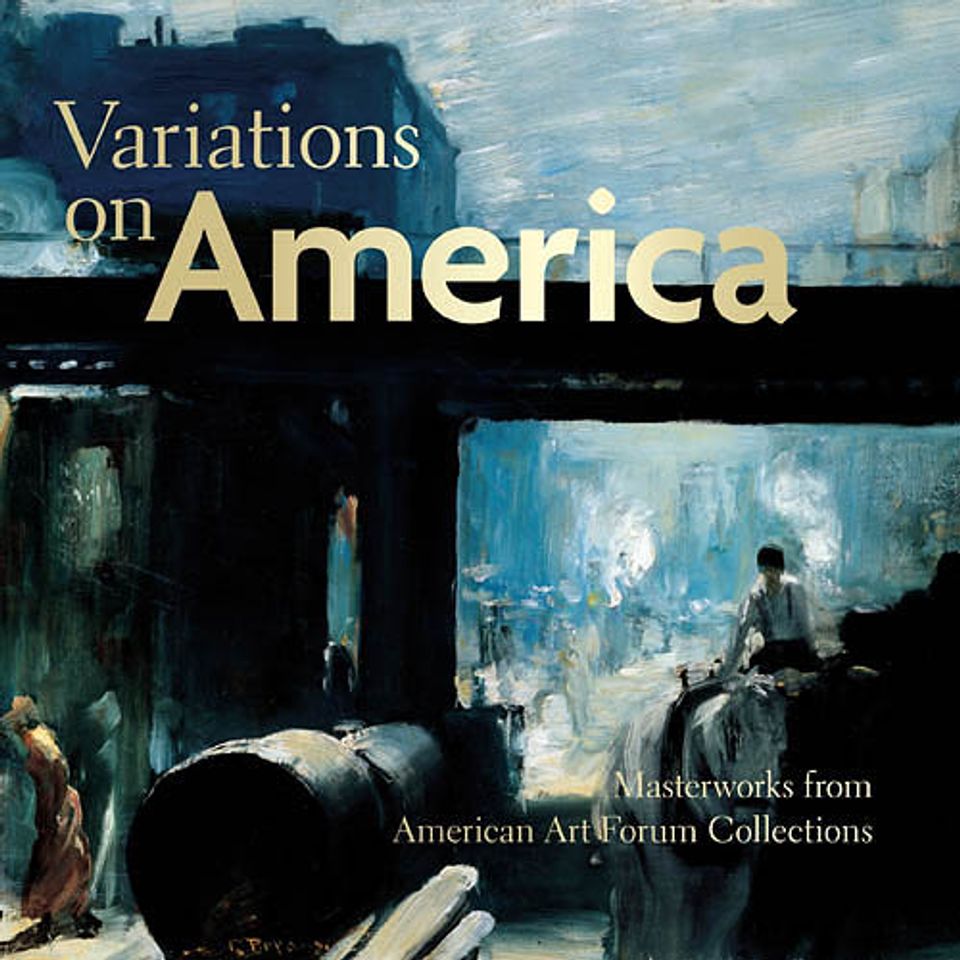 Variations on America: Masterworks from American Art Forum Collections
George Gurney, Eleanor Jones Harvey, et al.
The American Art Forum, a small group of collectors from across the United States, was begun twenty years ago by Charles C. Eldredge while he was director of the Smithsonian American Art Museum. Now, as part of the Forum's twentieth anniversary celebrations, the Smithsonian American Art Museum is proud to offer Variations on America, a volume of seventy-two treasured artworks collected by members of the Forum. Chief curator Eleanor Jones Harvey, deputy chief curator George Gurney, senior curators Virginia M. Mecklenburg and Joann Moser, former Luce Foundation Center curator George Speer, and curatorial assistant Elaine Yau present significant and lively contributions about these works.
Artworks include fine landscape masterpieces such as Sanford Robinson Gifford's The Marshes of the Hudson, light-filled impressionist canvases, gritty Ashcan paintings, triumphant abstract expressionism, and resonant contemporary works by Andrew Wyeth and David Hockney.
Buy Online
or write to PubOrd@si.edu
Co-Publisher

Copublished with D. Giles Limited

Subjects

Pages

192 pp.: ill. (87 color)

ISBN

Hardcover

:

978-1-904832-42-3