These paintings—drawn from the nearly complete surviving set of Catlin's first Indian Gallery painted in the 1830s—are considered an authentic record of early Plains Indian culture and one of the most important collections at the Smithsonian American Art Museum.
George Catlin's Indian Gallery is the second installation of Catlin's work in the Grand Salon, following the Smithsonian American Art Museum's acclaimed, larger exhibition George Catlin and His Indian Gallery which closed at the Renwick on January 20, 2003 and toured nationally in 2004. The previous installation of Catlin's paintings was on view in the Grand Salon from February 1, 2003 through January 4, 2004.
November 24, 2005
–
April 25, 2009
Open daily, 10 a.m.–5:30 p.m.
Free Admission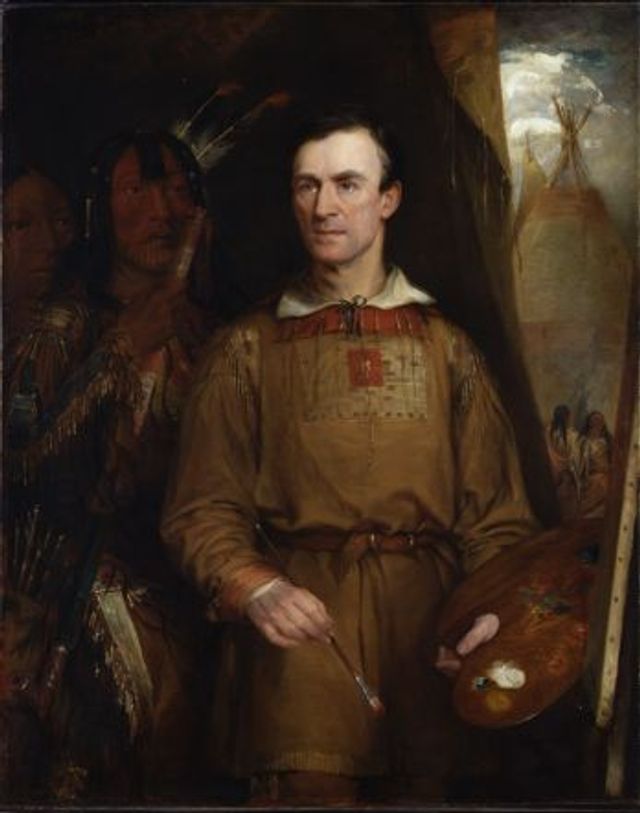 born Wilkes-Barre, PA 1796-died Jersey City, NJ 1872
"If my life be spared, nothing shall stop me from visiting every nation of Indians on the Continent of North America." With these words George Catlin staked his artistic claim.