This selection of fifteen classic stripe paintings by Gene Davis from the 1960s reveals the ambitious vision and accomplishment of one of Washington, D.C.'s outstanding visual artists. A number of the paintings are nearly 20-feet-wide—including Dr. Peppercorn, Raspberry Icicle, and Red Witch—and have not been seen publicly in decades due to their huge size. Commentaries about the artworks were written by Jean Lawlor Cohen, consulting curator for the exhibition and long-time friend of the artist. Virginia Mecklenburg, chief curator, and Joann Moser, former deputy chief curator, selected the artworks on display.
November 18, 2016
–
April 1, 2017
Open Daily, 11:30 a.m.–7:00 p.m
Free Admission
Gene Davis: Hot Beat is organized by the Smithsonian American Art Museum with generous support from the Joanne and Richard Brodie Exhibitions Endowment, Gene Davis Memorial Fund, James F. Dicke Family Endowment, Tania and Tom Evans Curatorial Endowment, and YARES ART, New York, Palm Springs, Santa Fe.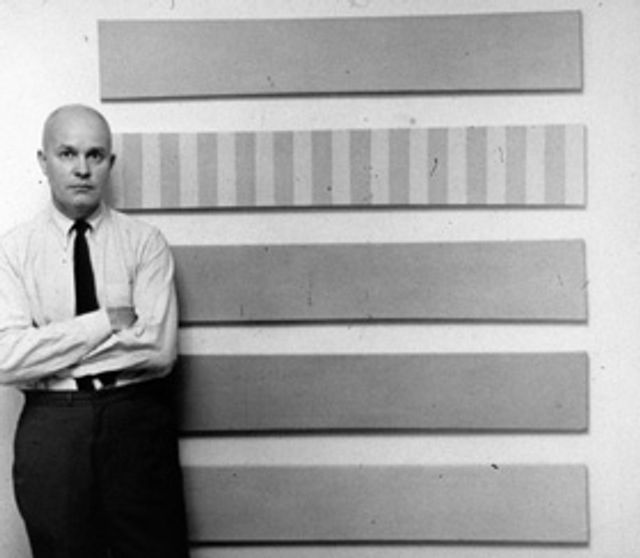 born Washington, DC 1920-died Washington, DC 1985
[Gene Davis was] a major figure in 20th-century American painting whose contribution was invaluable in establishing Washington, D.C., as a center of contemporary art.