New research and new approaches to the study of art history prompted this fresh look at Durand's contribution to American art. Linda S. Ferber, vice president and director of the museum division of the New-York Historical Society, organized the exhibition; Eleanor Harvey, the museum's chief curator, is the coordinating curator in Washington.
September 13, 2007
–
January 6, 2008
Open daily, 11:30 a.m.–7 p.m.
Free Admission
Kindred Spirits: Asher B. Durand and the American Landscape was organized by the Brooklyn Museum and made possible by the Henry Luce Foundation. The Lunder Foundation, Oriana and Arnold McKinnon, and Clarice and Bob Smith support the presentation at the Smithsonian American Art Museum.
A full-color catalogue accompanies the exhibition with essays by Linda S. Ferber; Barbara Dayer Gallati, curator emerita of American art at the Brooklyn Museum; and Kenneth T. Jackson, Jacques Barzun Professor of History and the Social Sciences at Columbia University.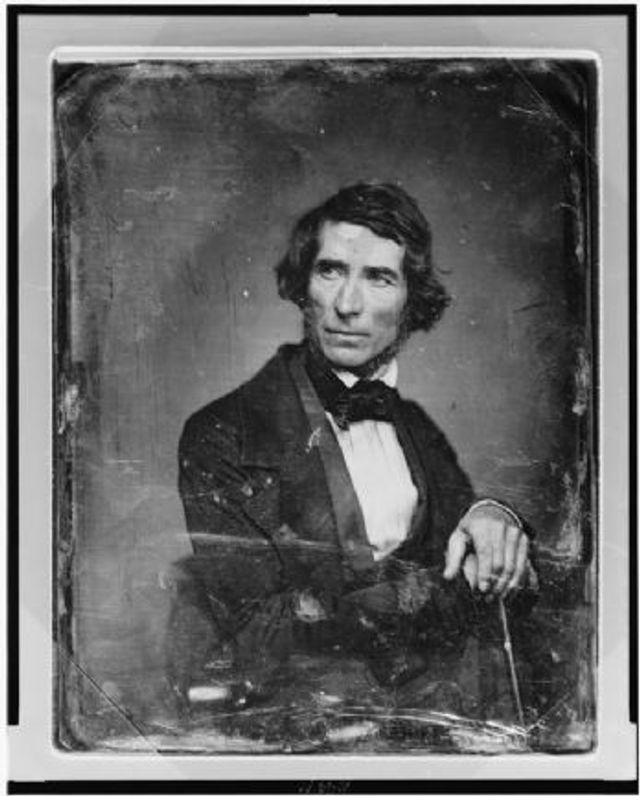 born Jefferson Village, NJ 1796-died Maplewood, NJ 1886
Asher Durand was born Aug. 21, 1796, in Maplewood (formerly Jefferson Village), N.J. From 1812 to 1820, he was an apprentice, then partner, to an engraver copying English book illustrations.