Isamu Noguchi, Archaic/Modern brings together seventy-four works, nearly all on loan from The Noguchi Museum, made over six decades. The artworks reflect Noguchi's striving for timelessness through the abstraction of things, places and ideas. Featured works—including several monolithic basalt sculptures, fountains, designs for stage sets and playgrounds and floating Akari light sculptures—are organized in themes of particular interest to Noguchi: landscape, invention, the atomic age, outer space, and social spaces. Noguchi saw himself as equal parts artist and inventor and the exhibition devotes special attention to his patented designs, such as Radio Nurse—the first baby monitor, and includes his designs for stage sets, playgrounds, and utilitarian articles, many of which are still being produced today.
Noguchi was born in the United States to an American mother and Japanese father, and spent his childhood in Japan and teenage years in the American Midwest. He had a complex perspective on the events of World War II and drew on his unique global perspective to create artworks that confront both the positive and negative consequences of progress—from the devastating effect of the atomic bomb to the potential of atomic energy and promise of the space age, both of which are addressed in this thematically organized exhibition.
Dakin Hart, senior curator at The Noguchi Museum, and Karen Lemmey, sculpture curator at the Smithsonian American Art Museum, organized the exhibition. The Smithsonian American Art Museum is the sole venue for this exhibition, which is expanded from an earlier installation at The Noguchi Museum.
November
11
,
2016
– March
19
,
2017
Open Daily, 11:30 a.m.–7:00 p.m
Free Admission
Isamu Noguchi, Archaic/Modern is organized by the Smithsonian American Art Museum in collaboration with The Isamu Noguchi Foundation and Garden Museum and the United States Patent and Trademark Office. Additional generous support has been provided by Asian Pacific American Initiatives Pool of the Smithsonian Institution, Joanne and Richard Brodie Exhibitions Endowment, The Japan Foundation, Japan-United States Friendship Commission, Thelma and Melvin Lenkin, Margery and Edgar Masinter Exhibitions Fund, Nion McEvoy and Leslie Berriman, and Lucy S. Rhame.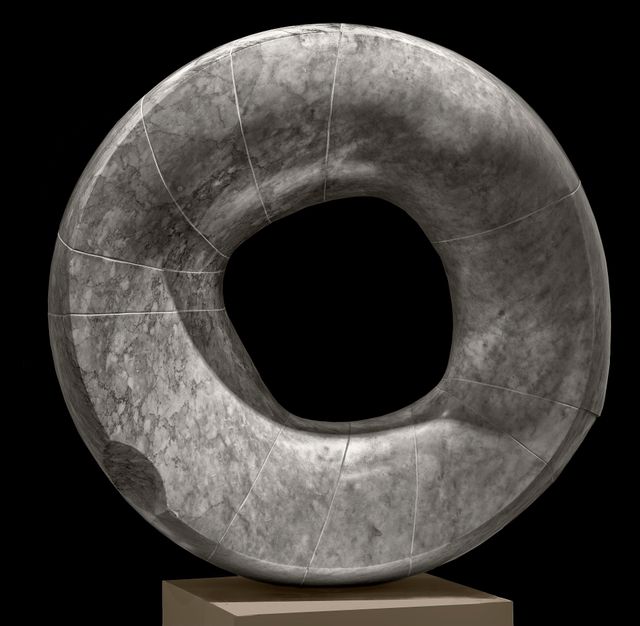 born Los Angeles, CA 1904-died New York City 1988